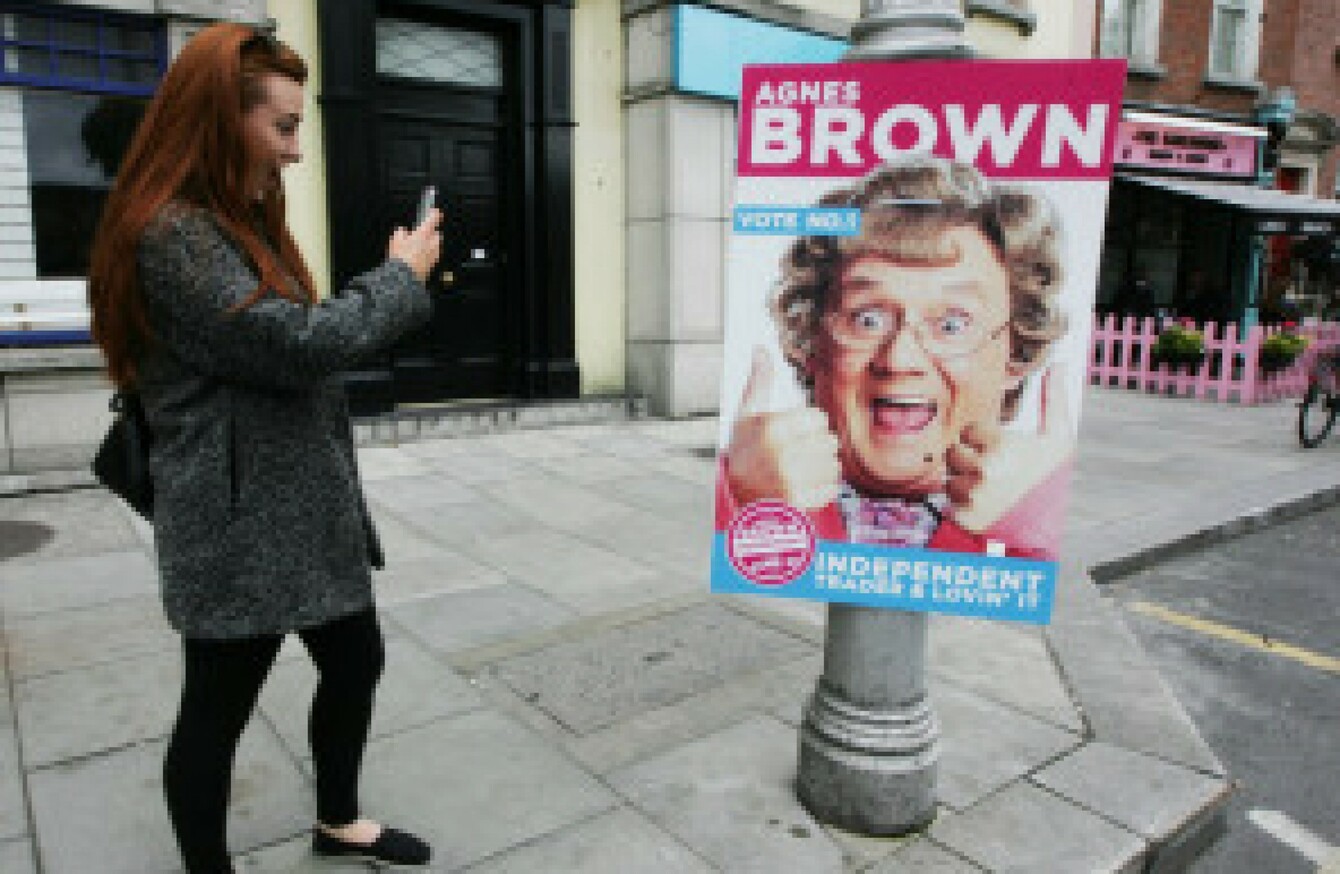 Image: Leah Farrell/RollingNews.ie
Image: Leah Farrell/RollingNews.ie
EVERY SATURDAY MORNING we take a look at all the best comments left on the site by our readers over the past seven days.
This week there was a lot of talk about terrorist attacks in Germany and France, the taking down of the Repeal the Eighth mural in Temple Bar, and a garda talking about how he survived on €23,171 a year before tax.
The 5 most popular comments this week
1. A garda working on the frontline talked about his meagre salary. Tom Daly said it was:
Well written and a fair, personal commentary on our national priorities.
That comment received 3,015 green thumbs.
2. On the same story, another commenter, Greg Kelly, said:
What a disgrace. Almost Half of what a Luas driver gets. How is this right? Luas drivers should be fired and new ones hired at €23k and give the gardai the Luas driver rates which might inspire others to join the force.
His comment received 2,036 green thumbs.
3. F1 boss Bernie Ecclestone's mother-in-law was kidnapped and held for ransom in Brazil for €33 million. KM TON felt this wasn't a good strategy:
Quick tip, if you want to extort money from someone, don't kidnap their mother in law…
That comment got 1,474 green thumbs.
4. Back again to the garda story, Risteárd commented:
Triple overtime???!!! You might show us where you got that "fact" from please!Or is this another one of those "facts" that are stated at the pub counter each night like the one "a Garda can't arrest you if he's not wearing his hat". Comical stuff!!!
That comment received 1,454 green thumbs.
5. DUP MP Sammy Wilson said that public breastfeeding is 'exhibitionism'. Anthony P said:
That surprises me considering the amount of tits marching every 12th of July
His comment got 998 green thumbs.
The top 5 articles which received the most comments this week
1. Nine dead in 'suspected terrorist' shooting at Munich shopping centre (467 comments)
2. Men who killed 84-year-old priest in church "claimed to be from Islamic State" (455 comments)
3. Munich attacker was "shy video game fan" with "obvious links" to Anders Breivik (419 comments)
4. 'Repeal the 8th' mural in Temple Bar removed due to planning rules (303 comments)
5. Working the frontline: Here's how I live on €23,171 (before tax) a year (276 comments) Standout comments
During the week it emerged that funds raised from the ice bucket challenge, which was launched in summer 2014 to raise awareness for neurodegenerative disease ALS, enabled research and a subsequent breakthrough into the condition.
The ALS Association raised $115 million (€104 million) through the challenge, more than two thirds of which went on research.
In a new study funded by the money scientists identified gene NEK1 as one of the most common genes that contribute to the condition.
Researchers will now be able to work on developing a treatment for it. CD had this to say about the news:
It's nice to see our money went somewhere with this charity campaign! Great to see results from the funds raised.
Tributes poured in after Irish jockey Thomas McNamara, better known as JT, died at the age of 41.
He had been seriously injured after being thrown from Galaxy Rock at the 2013 Cheltenham festival. His former teacher Noel Malone shared this tribute:
John Thomas McNamara, RIP, was a past pupil of mine and I can honestly say that he was the most devoted young man to horses and racing, even as a teenager. I remember him so well as a very popular and gentle lad at all times. However, in a very real way, school was a torture for him, as when he was in boarding school, he missed his beloved horses so much, it was devastating for him. Ar dheis Dé go raibh a anam.
The US presidential nominees list was finalised this week, with Hillary Clinton and Donald Trump being the main contenders. Philip Nicholls is not entirely happy with the options open to voters, noting:
I'm disappointed that Kang and Kodos weren't options
The doctor who founded the Hello My Name Is hospital campaign died at the age of 34 in England last weekend. Dr Kate Granger had been battling cancer since 2011.
Following her admission to hospital, Kate noticed that very few of those treating her introduced themselves by name so she launched an initiative encouraging hospital staff to always introduce themselves to patients.
A number of hospitals in Ireland and the UK have adopted the policy. Many of you paid tribute to her, with mary carey writing:
I'm very sad to read this. She achieved an awful lot secondary to her own career as a doctor to help bond clinicians and patients. Rest In Peace
David Grogan added:
Very sad for anyone to die but particularly at such a young age. Dr Grainger leaves a beautiful legacy though. RIP
After the Road Safety Authority issued a stark warning to all road users that up to 80 more people may die before the end of this year on Irish roads if current trends continue, Ken Pepper's advice was to the point:
GET OFF YOUR F*CKING PHONES WHILE DRIVING !!!!!
The issue of banning or restricting election posters was discussed by Dublin City Council recently, leading Tom Ryan to make this point about cable ties:
They take the posters down afterwards …but not the CABLE TIES !!!
Motherofdivinejebus had this suggestion:
I`ve said it before, Cable ties should be colour co-ordinated with the parties, Red – Labour Green – Fine Fáil Blue – Fine Gael etc, Independents can choose alternate colours, this way when the ties are left up,councils will be able to tell who is responsible, and can act accordingly, €1 per Tie should soften their cough
Finally, after artist John Braine painted Fr Ted and Fr Dougal on traffic light control boxes near Connolly Station in Dublin city, Etherman had this great idea:
Now to paint Mrs Doyle at a T- junction.
Ah, go on.
With additional reporting by Elizabeth O'Malley
See any good comments? Send them to orla@thejournal.ie.