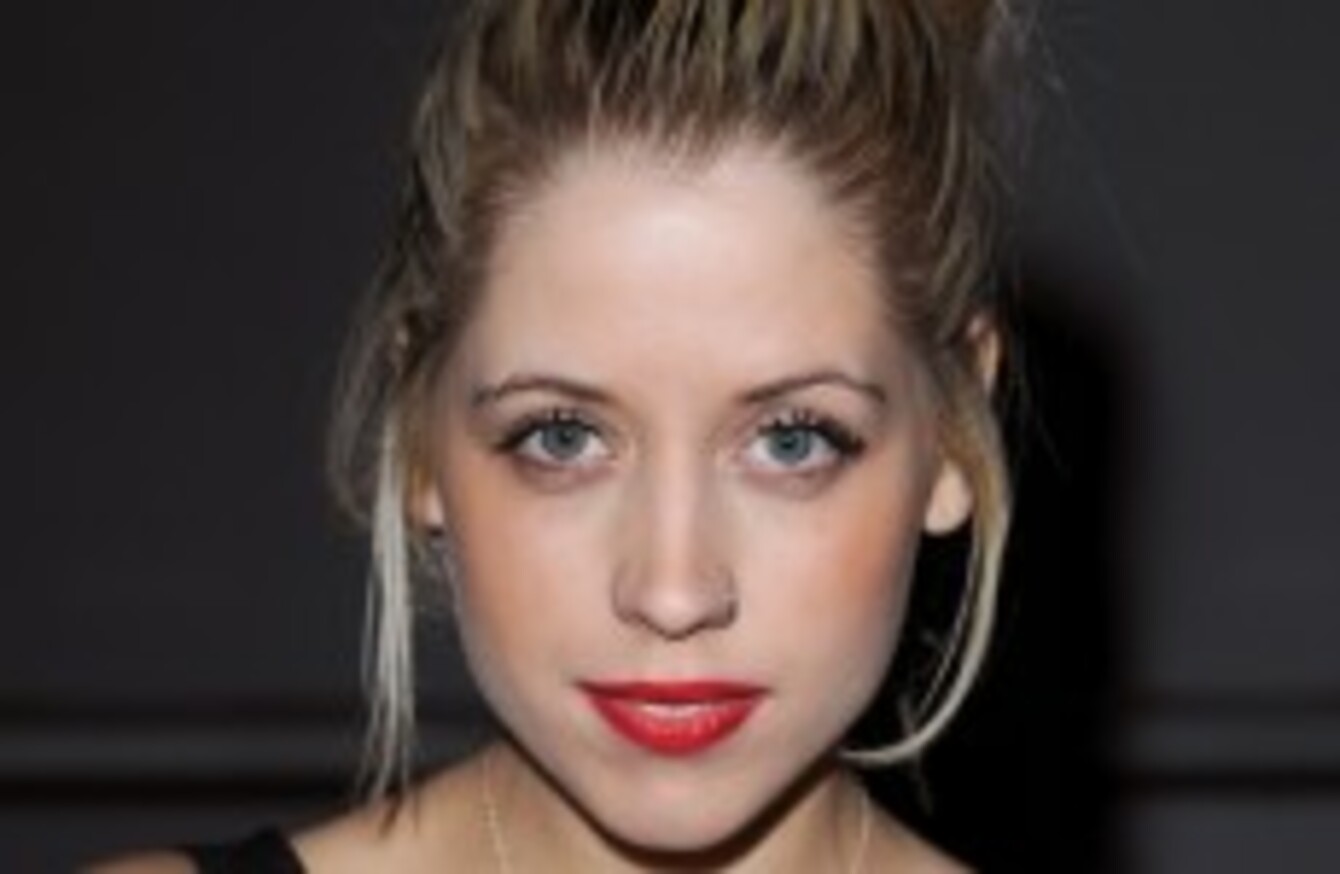 Peaches Geldof
Image: Doug Peters/Doug Peters/EMPICS Entertainment
Peaches Geldof
Image: Doug Peters/Doug Peters/EMPICS Entertainment
EVERY SATURDAY MORNING we take a look at all the best comments left on the site by our readers over the past seven days.
This week there was a lot of talk about Peaches Geldof, John Joe Nevin and holidaying in Ireland. 

So here are the standout comments from the week that was.
The 5 most popular comments this week
1. Gizmo mac kept his message short and simple following the tragic news that Peaches Geldof, daughter of Bob Geldof, had passed away. About 4,277 readers agreed with the sentiment.
 Jesus Poor Bob, sad times
2. Jeremy Usbourne, on the same article, received 3,423 green thumbs. 
Very sad for a mother of 2 to pass at just 25.
3. 3,170 people joined Massimo Osti to wish John Joe Nevin well after it was revealed that he broke both of his legs last weekend. 
Traveller feud no doubt. Hoping he makes a speedy recovery.
4. On the same topic, frank mullen called for more action from advocacy group Pavee Point. 1,775 of you agree. 
Pavee Point should be proactive and come out and condemn the people who attacked John Joe Nevin
5. Finally, it was another comment on the Peaches Geldof tragedy that makes it in to the Top 5. Craig received 1,669 thumbs up. 
25 and two kids left behind, incredibly sad for the family, RIP
The top 5 articles which received the most comments this week
1. Traveller group hits out at "hate speech" Daily Mail article (271 comments)
2. Column: 'Traditional' marriage? It hasn't always been between a man and a woman (255 comments)
3. 'I try to say what I mean and mean what I say' – Ronan Mullen on faith, Europe and farming (233 comments)
4. McGuinness: I know this decision involves challenges for Irish republicans (230 comments)
5. Column: 'You f**king n*gger', I hear it every week (174 comments)
Some of the best comments left on the site this week
Coddler O'Toole had a lot to say in response to a first-person piece from Lauren Joslin about her sister's six-hour Emergency Department experience, during which her pain reached crisis point. You can read his full comment here but his PS is the real kicker.
P.S. My brother came close to dying in 2011 when his appendix finally burst after an 11 hour wait in Beaumont A&E. It was real comfort to us as we watched him writhing in agony on the floor to know that his sacrifice was helping to pay to protect the investments of the bondholders and the generous pensions of Michael Fingelton, David Drumm Eugene Sheehy, Brian Goggins and all the other 'wealth creators'.
There was a hugely positive reaction to Waterford GAA's Wayne Hutchinson's honest depiction of his battle with depression. Evelyn Hughes shared her own story as a result.
Ur so brave Wayne and that bravery will get u through and ur Mum! My story is very like yours though I never got so far as planning suicide, I wanted a fatal disease r a car crash to do for me. I was an anxious child and developed into a more anxious and sad teen. I started getting panic attacks aged 18 and it spiralled downhill from there. My GP has been great too I have been on antidepressants since I was 22 and I'm 47 now but they enabled me to have kids, run a home, work, travel so don't give up on them. I never know the day 'the black dog' will come back to my door but I'm still here enjoying life and when I was 20 I never thought I'd say that. It's a bitch it's a terrible hard hand to b dealt but in 'my day' we couldn't even talk about it, my mum was brilliant but terrified what people might say thank God that stigma is long gone.I wish Gods blessing on u, u turned to him keep doing that, we need all the help we can get. Good luck on the road you will travel and well done on a great piece of writing
Last week, we talked about how we all have embarrassing mass stories. Fay Fitzgerald had a doozy from her memory bank:
I remember, when I was little. There was a friend of my mum's, got up late for mass she had a little girl herself, (she was about 4). Got her out of bed and got to mass just in time. In the middle of mass the little girl piped up really loudly, mum, you forgot to put on my knickers. Everybody started laughing, then we heard the the church door close.
Sticking with childhood memories, Dessie McLoughlin recalls being taught by one Brendan Gleeson, before he changed tact and decided to give that acting lark a go.
He taught us at Belcamp college… We use to go see him in Roddy Doyle plays like Brownbread….Will always remember the head master saying to us "Mr Gleeson is leaving us this year to see if he can make a go of this acting thing he does!" He hasn't done too bad for himself ! Can't wait for this movie to be released in Oz.
#Open journalism No news is bad news Support The Journal

Your contributions will help us continue to deliver the stories that are important to you

Support us now
Enda Corry knows our Taoiseach's pain.
Sad news came through on Thursday night that Sue Townsend, the creator of Adrian Mole, had passed away.
As we remembered her genius yesterday, OU812 made us laugh.
Never occurred to me to measure my willy before reading these.Did it several times a week during my teens.
And Mandy de Winter said it for us.
Thanks for the giggles, Sue. RIP.
Signed: Mandy, aged 44 and three-quarters.
Yesterday, we asked you about your holiday plans for the rest of the year. Lee Shay's response was the most interesting.
My new years resolution was to holiday more, even somewhere cheap around Europe. I realised last year that I was missing out on so much. My first time on a plane was last year, I went to England. At the age of 30…. This year, I'm going to Dublin for 5 nights of Garth Brooks. I cant afford to go anywhere else and I'm not missing Garth Brooks. But I plan on doing some touristy things in Dublin in the mornings of the concerts.
We asked him some questions about his reasons for not flying and his love of Garth Brooks. He responded:
I never had the opportunity or money to go off before. Went to England for a few days just to go somewhere. A few months after that and I done it properly and went to Australia for two months!Anyway, this year its 5 nights of Garth Brook instead of a holiday. I'm a massive gigantic fan, so its not enough of Garth Brooks.
We know that you all love a good fish pun, so here's this week's best offering from I love my county on a piece about piranhas being flushed down toilets in the UK.
Read a report that last year that with the amount of goldfish sold in pet shops in UK that there can be up to 6,000 flushed down toilets piranhanum….
Coat is on, I'm gone already…
That one was so good, Nicky robbed it for his article. Cheers!
Spot any good comments? Send them through to us by email at sinead@thejournal.ie.