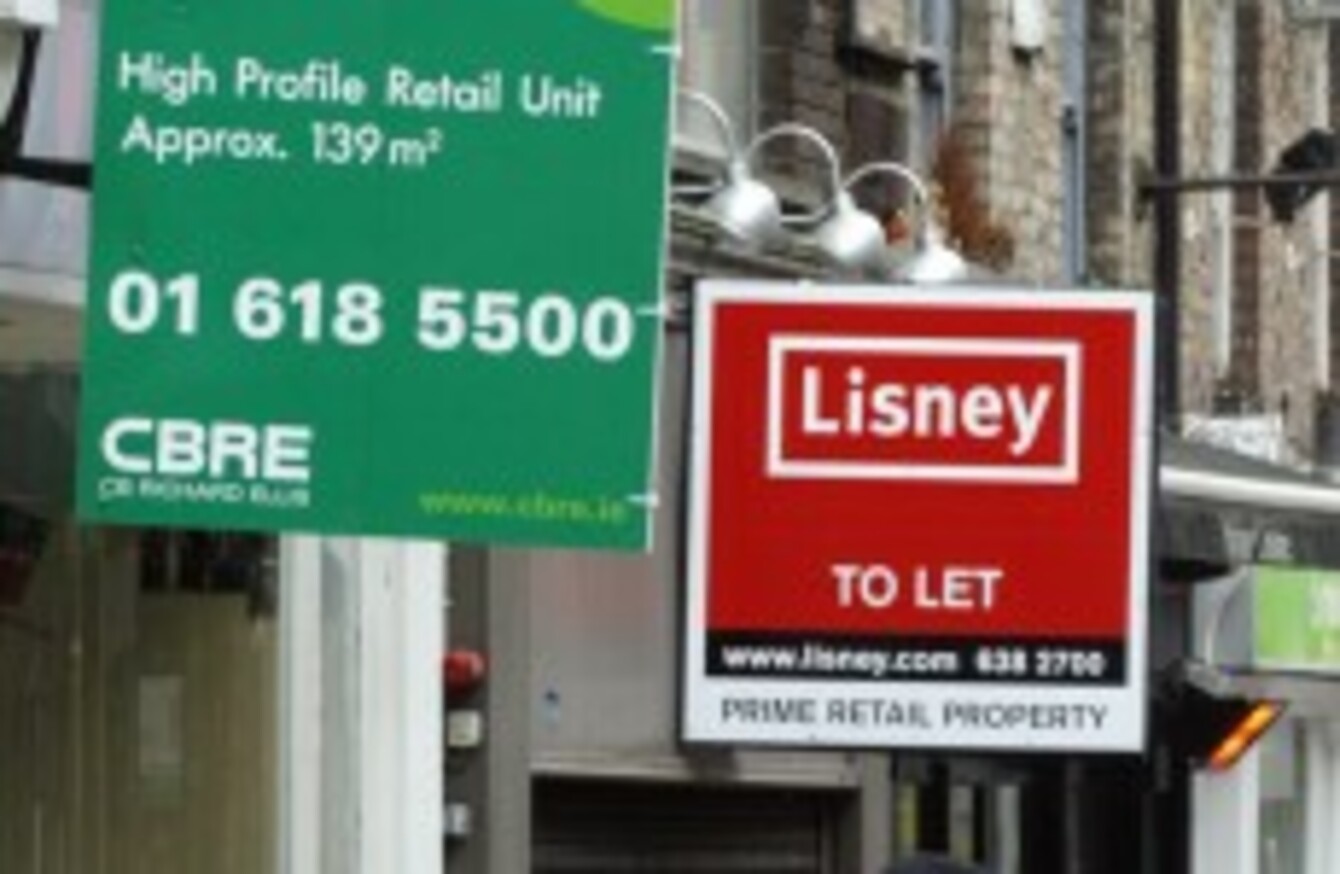 Image: Photocall Ireland
Image: Photocall Ireland
THERE HAS BEEN an increase in the number of vacant commercial properties around the country, according to a new study out today.
The GeoDirectory/DKM report examines 101 locations in Ireland: the 79 largest towns and cities, along with each of the 22 Dublin postcodes.
A vacancy rate of 12.3 per cent was recorded in the third quarter of 2013, compared to a figure of 11.9 per cent between April and June this year.
Of the 223,359 commercial addresses covered, over 27 thousand were vacant. Greystones in Co Wicklow had the lowest vacancy rate at 3.5 per cent, while Ballybofey in Donegal had the highest at 28.2 per cent.
81,645 of the units recorded in the report were the services sector — 46.3 per cent of the total.