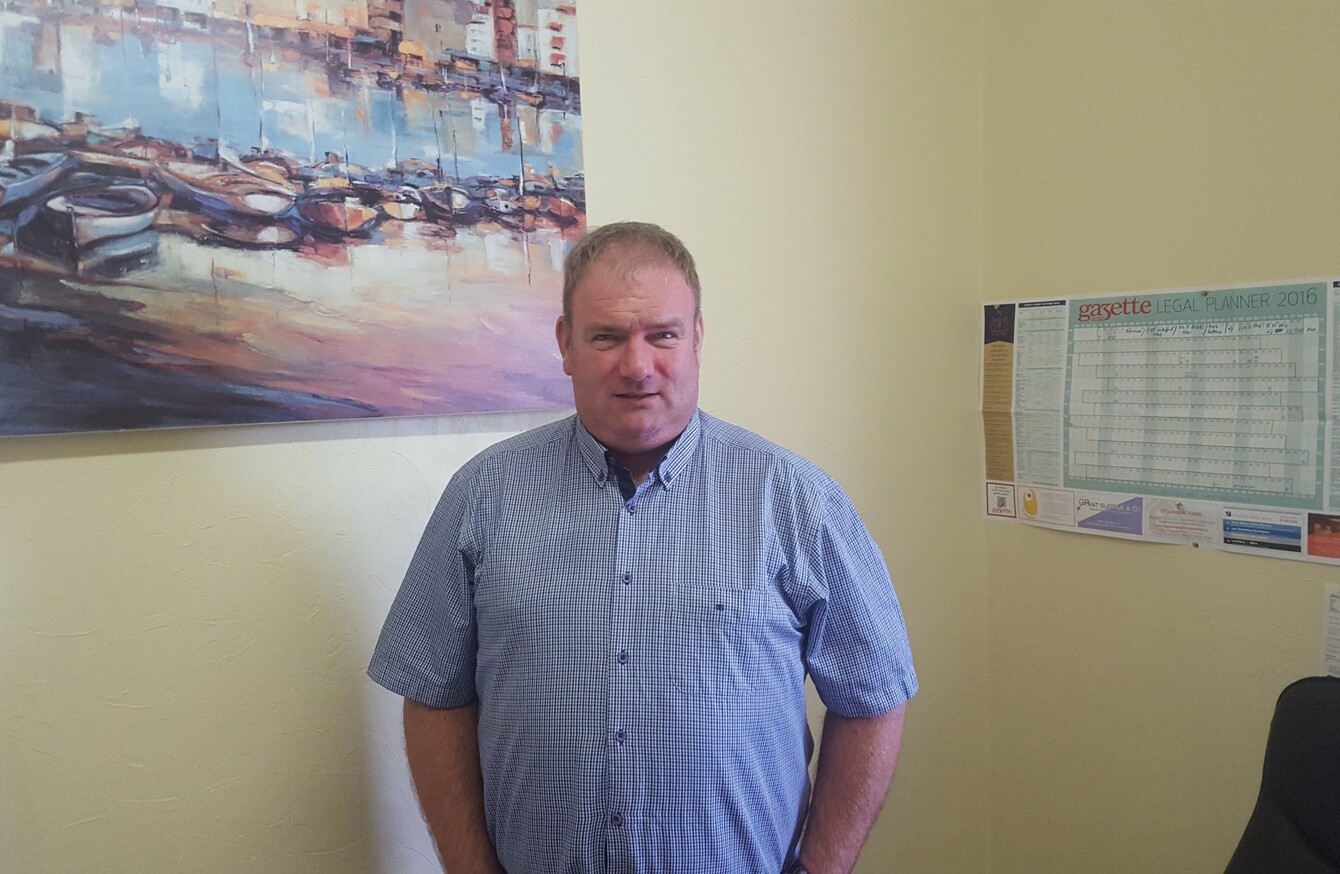 Image: Garreth MacNamee
Image: Garreth MacNamee
A VICTIM OF one of Ireland's most notorious paedophiles has urged the Justice Minister not to dismiss his calls for an investigation into the alleged garda cover up of the abuse.
Jason Clancy, who was abused by Bill Kenneally in the 1980s, believes his attacker was allowed "go on a rampage" through Waterford city and sexually assault as many boys as he wanted.
It was only when Clancy came forward to gardaí in 2012 that Kenneally was finally arrested, charged and convicted.
He was sentenced to 14 years in prison in February of this year.
Despite his abuser being locked up, Clancy says he is now a man on a mission to expose an alleged cover up that allowed Kenneally to abuse boys across four decades.
Widespread abuse
Sources close to the investigation have also described how they believe Kenneally has over 200 victims throughout Waterford city.
Key questions many of Kenneally's victims want answered include:
Why was he never arrested after the first official complaint in 1985?
Did gardaí purposely avoid arresting Kenneally due to his family's political connections?
Why did gardaí not take Kenneally's laptop after they raided his home in November 2012?
Why was he not removed as a basketball coach for five and a half months after he admitted to to gardaí that he assaulted 20 boys ?
Why were the children of Waterford allowed to be abused for decades despite allegations that many people knew what Kenneally was doing?
Clancy, in his victim impact statement in February, described the torture he was forced to endure.
A few weeks after his 14th birthday, the abuse started. He explained how Kenneally invited him to his home in Summerville Avenue when the accountant's parents were away.
Clancy, from nearby Grange Park, explained how he was told to go to the bedroom where he was stripped and made to wear white shorts.
He was sexually abused and "when the sexual abuse was finished, he squeezed my testicles to make me smile and photographed me with his Polaroid camera".
The assaults, involving masturbation and oral sex, occurred at his family home, along with various locations in laneways and lay-bys in the south east.
Kenneally regularly paid his victims, with his fixation on the number seven (affiliated in some way to his family bus and coach hire business) often revealed in payments including that number, such as IR£7, IR£17 and IR£27.
He often plied his victims with drink, sweets and chips before carrying out his fantasies, including him being tied up with handcuffs and orange twine in his bed.
Clancy, reading from his victim impact evidence, added:
I felt dirty all the time… constantly showering… making sure any of Billy Kenneally's semen or my own semen was washed away from my skin.
While he put on a brave front, he "felt wholly inadequate and dirty inside and out".
Many of Kenneally's victims do not want to be identified but have spoken to TheJournal.ie about what they want from any inquiry.
However, speaking exclusively to TheJournal.ie,  Jason Clancy has detailed what he hopes to get.
He said: "What we're looking for is a commission of investigation from the Minister of Justice. It's still in an early stage. Our solicitor Darragh Mackin has written to the Minister requesting it.
"The very, very vast majority of people in Waterford have been very, very supportive. I suppose there are so many people who have been affected by Bill Kenneally.
But I don't know what's more hurtful – those years of abuse or that those in authority knew about this and turned a blind eye.
"We were swept under the carpet 30 years ago. We're asking the Minister not to do the same to us now.
"It was the worst kept secret in Waterford for over three decades. People knew. The amount of people who've come up and said, 'Oh we knew he was like that' so I'd say 'Why didn't you do something about it? Why didn't you help us?'
"The Kenneallys were like the Kennedys in the '70s and '80s and that's exactly what it was like.
"If he had a different surname, he would have been arrested years before.
He was a pedo on a rampage in Waterford city
"The reason he got through so many victims was because people turned a blind eye and those people were people in authority."
A number of victims have met with politicians over the past month and many are asking for an inquiry to be set up as soon as possible.
Many local Waterford representatives have said there should be an investigation.
Inquiry
Calls for an independent commission are being shared by activists across the county.
Maeve Lewis, executive director of sex abuse survivor support group One in Four , said: "Looking from the outside in, this looks like another system failure which utterly devastated those he came in contact with.
They have every right to have their questions heard and answered as to why this was allowed to happen and to continue for so long.
Despite the overwhelming evidence and his guilty plea, Kenneally is appealing the severity of his sentence.
This is something which was expected but it is the view of Jason Clancy that children are a lot safer with that man behind bars.
He added: "We always expected him to appeal the sentence. All I'd say is that he's better off staying where he is. I think children will be a lot safer if he does stay where he is but we'll just have to wait and see.
"Exposing what happened is a lifelong mission for me now. I really thought 19 February [date of sentencing] was the day you could let it go. But since what has happened and how people conducted themselves and realising what was done in the '80s, you can't just let it go.
It's like running a marathon. It's like running 18 miles and dropping out.
"When we were children we were swept under the carpet and it would be devastating for us if we were swept back under the carpet again."