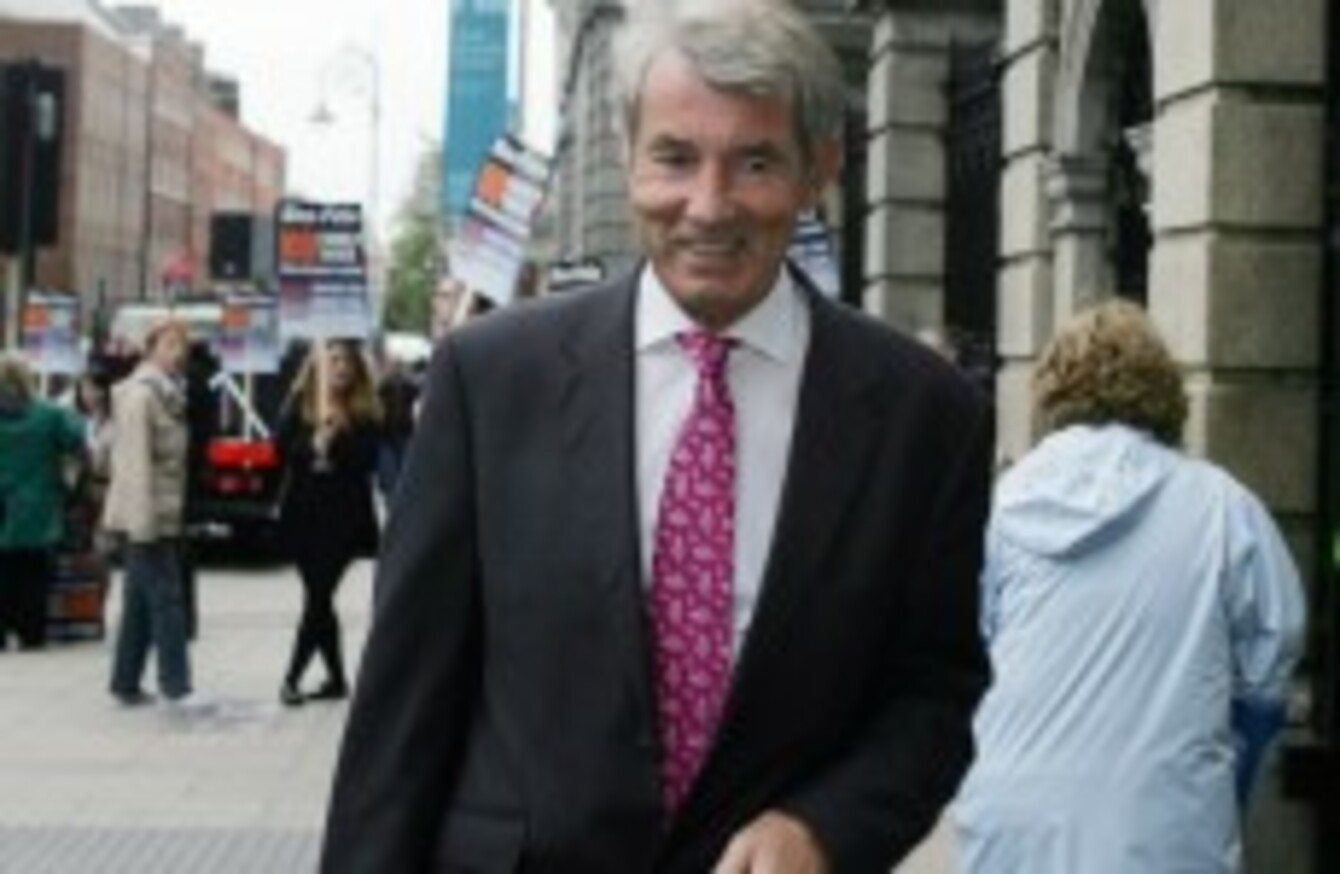 Michael Lowry.
Image: Sam Boal/Photocall Ireland
Michael Lowry.
Image: Sam Boal/Photocall Ireland
AN OIREACHTAS COMMITTEE has found that TD Michael Lowry was in breach of ethics laws in failing to declare his shareholding in two companies.
In April of this year, Independent TD Luke 'Ming' Flanagan reported Lowry to the Committee on Members' Interests, alleging three breaches of the Ethics in Public Offices Acts.
Flanagan said Lowry had failed to declare a shareholding in refrigeration companies Abbeygreen Consulting and Garuda Ltd and failed to register for five years that he was the beneficial owner of 11 acres of land at Gortnahoe, in Tipperary.
Today the committee published its report which said Lowry breached his obligations to declare a shareholding in the two refrigeration companies, one for one year and the second for three years.
However the report found that he did so "inadvertently" and said that "Deputy Lowry acted in good faith".
On the matter of the land in Tipperary, the committee said Lowry did not contravene ethics laws during the five year period in the complaint as it was owned by a corporate entity and "Deputy Lowry was never contracted to acquire the lands from
that corporate entity during the years encompassed by the complaint".
The report also found that Lowry still has not declared his shareholding in Abbeygreen Consulting for 2009 and ordered him to do so within the next 28 days.
Commenting on the result today, Lowry said he was pleased the committee had made a conclusive decision on the matter.
"I am delighted that this most recent attempt by elements of the media to whip up a storm of unfounded suspicion has been dealt with by the committee," he said. "The outcome from my perspective is very satisfactory."