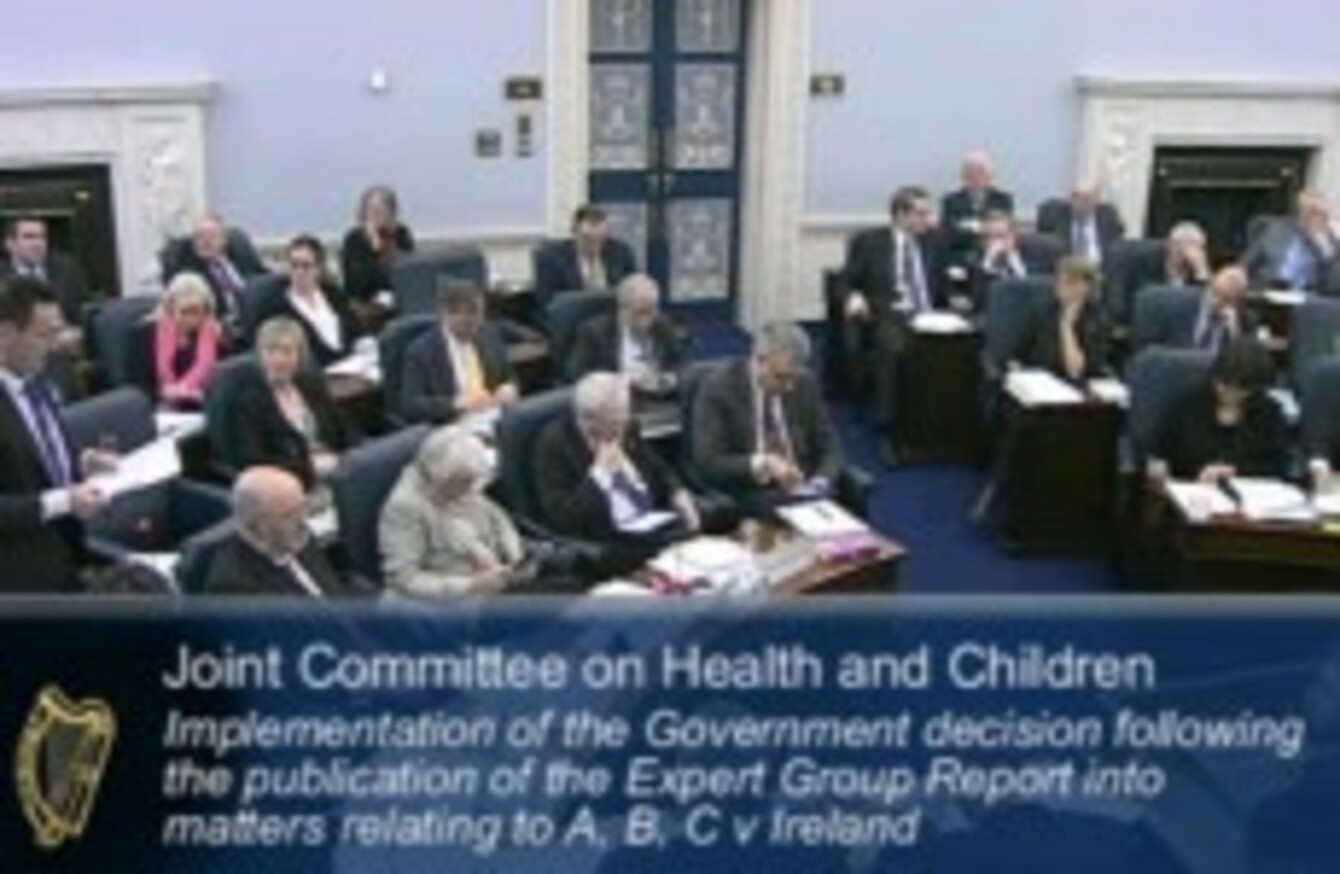 The Oireachtas Health and Children Committee hearings on abortion in January
Image: Screengrab
The Oireachtas Health and Children Committee hearings on abortion in January
Image: Screengrab
THE OIREACHTAS COMMITTEE on Health and Children will meet in private session this morning to consider the heads of the Protection of Life during Pregnancy Bill 2013.
The committee will hold public hearings later this month on the draft legislation which was published on Tuesday evening and intends to enshrine in law the Supreme Court ruling in the X Case which gives a woman the right to access an abortion when her life is at risk, including from suicide.
Speaking to TheJournal.ie yesterday, committee chairman Jerry Buttimer said it was likely that the committee would hear from medical and legal expertise but it was still to be decided whether pro and anti-abortion advocacy groups would be invited to the hearings.
The meeting this morning at 9.30am is expected to decide on these matters, which experts to invite to the hearings and to set a date for the hearings sometime before the end of this month.
Buttimer said that as committee chairman he would not comment on the draft bill but said he would make his views known when the final bill goes before the Dáil after it submissions from his committee.
However, the Fine Gael TD added: "It is a very fair bill, very restrictive bill in the context of what the government is doing. As the Taoiseach said, it is conferring no new rights and it is an indication of the compassionate nature of the Irish people."
Prior to the drafting of the bill the committee held three days of public hearings in January where medical and legal evidence was heard in addition to input from advocacy groups on both sides of the abortion debate.