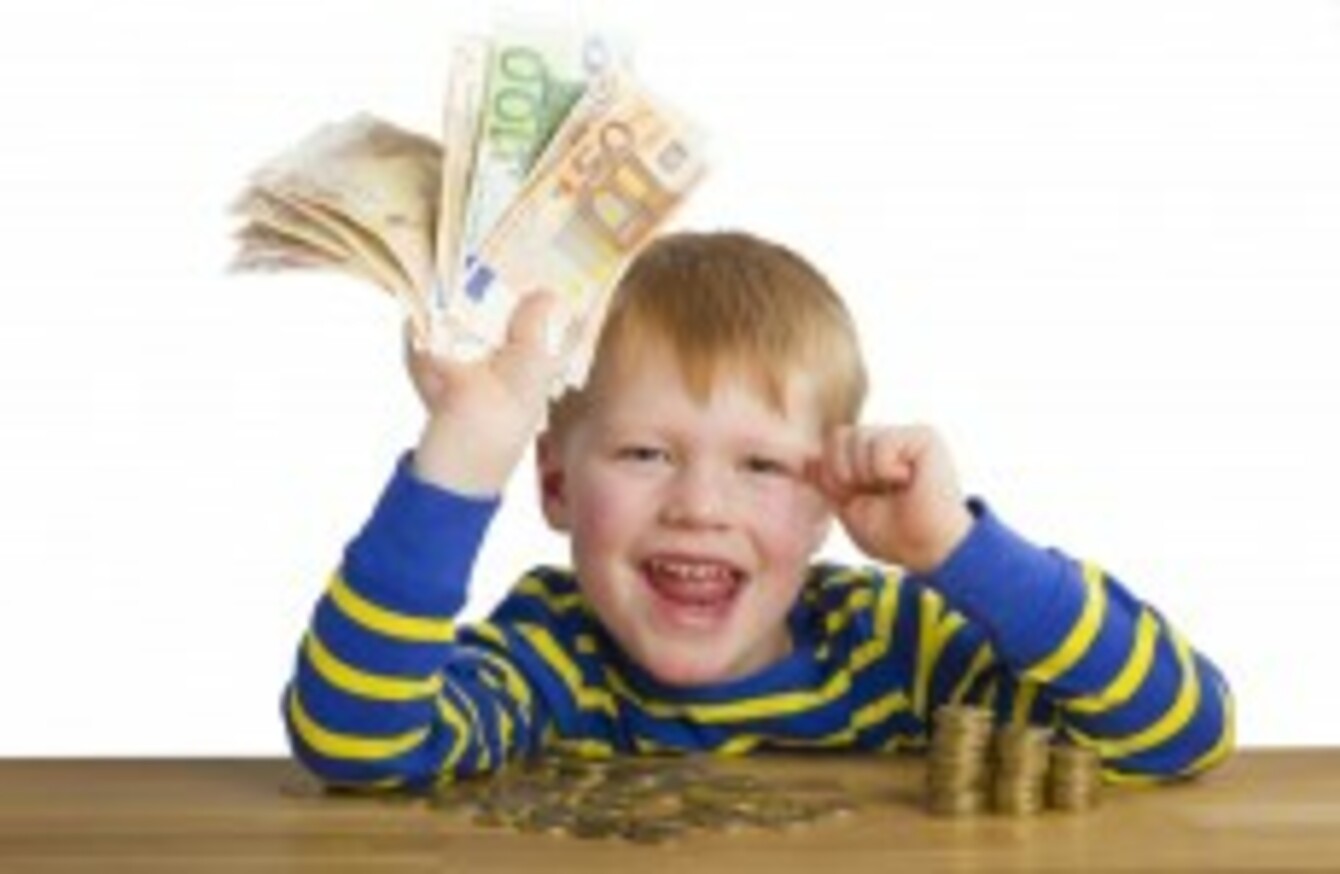 Image: Shutterstock/Katy Spichal
Image: Shutterstock/Katy Spichal
THE AVERAGE AMOUNT that children made from their Holy Communions this year was €543.
That is down from €591 last year.
A new survey has also found that on average, girls did better out of the day, taking back an average of €570, compared with the smaller sum of €512 for boys
Cost of the day
Beyond the outlay on gift money, the cost of the various other expenses associated with the day also ran to a large amount.
The average spend on this was found to be €749 – a decrease of €15 from last year when it ran to €764.
This broke down as €326.74 on food, drink and celebrations; €175.37 on their child's outfit for the day; €192.22 for the outfits of other family members and; €118.93 on children's entertainment.
What else did we learn from the survey? 
It was found that 13% of children had not spent their Communion money yet, having decided to save it. Around 15% of those involved in the survey had spent the money.
Girls were found to be more likely than boys to save their money.
The most popular items purchased with the money included computer games, toys, sports equipment, and clothes.
The figures have come out of a study carried out as part of the annual Ulster Bank Communion Survey which interviewed more than 200 parents online last month and this month. The parents interviewed had a slightly higher number of girls (54%) than boys (46%).
Last month TheJournal.ie took to the streets to ask people what they remembered about their Holy Communions. Here is what they had to tell us:
Source: Video TheJournal.ie/YouTube