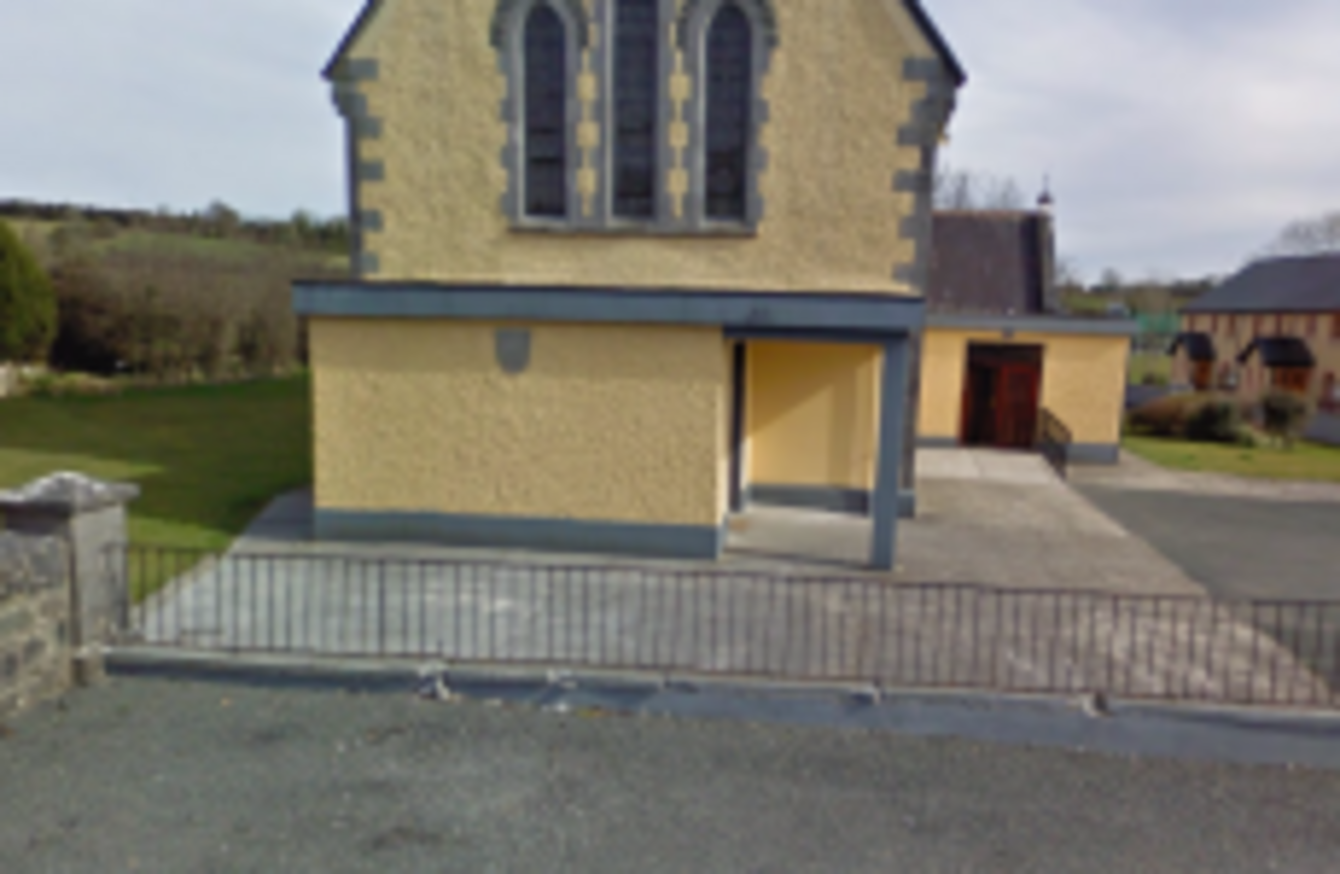 St Patrick's Church in Cavan
Image: Google Street View
St Patrick's Church in Cavan
Image: Google Street View
A BREAK IN at a church in Cavan has seen the perpetrators taking communion wafer and altar wine.
The incident happened at the St Patrick's Church in Kilnaleck last week when the keys of the tabernacle were taken and the sacred items removed.
A statue was also damaged in the incident but other items of worth were not taken.
It is believe that a number of younger children may have been involved.
Speaking to TheJournal.ie, Fr Micheál Quinn, the parish priest for the church, said those involved had, "ransacked [the church] a little bit and carried some precious items out of it".
Speaking about the incident, the 71-year-old said that it was the first time he can remember such an thing happening.
"Everybody was very concerned and disappointed about it. We left it up to the garda, and it is up to them to talk to the parents maybe," he said.
He went on to say that he thought the act was "more likely to be mischievous, rather than malicious" but that it should be taken seriously.