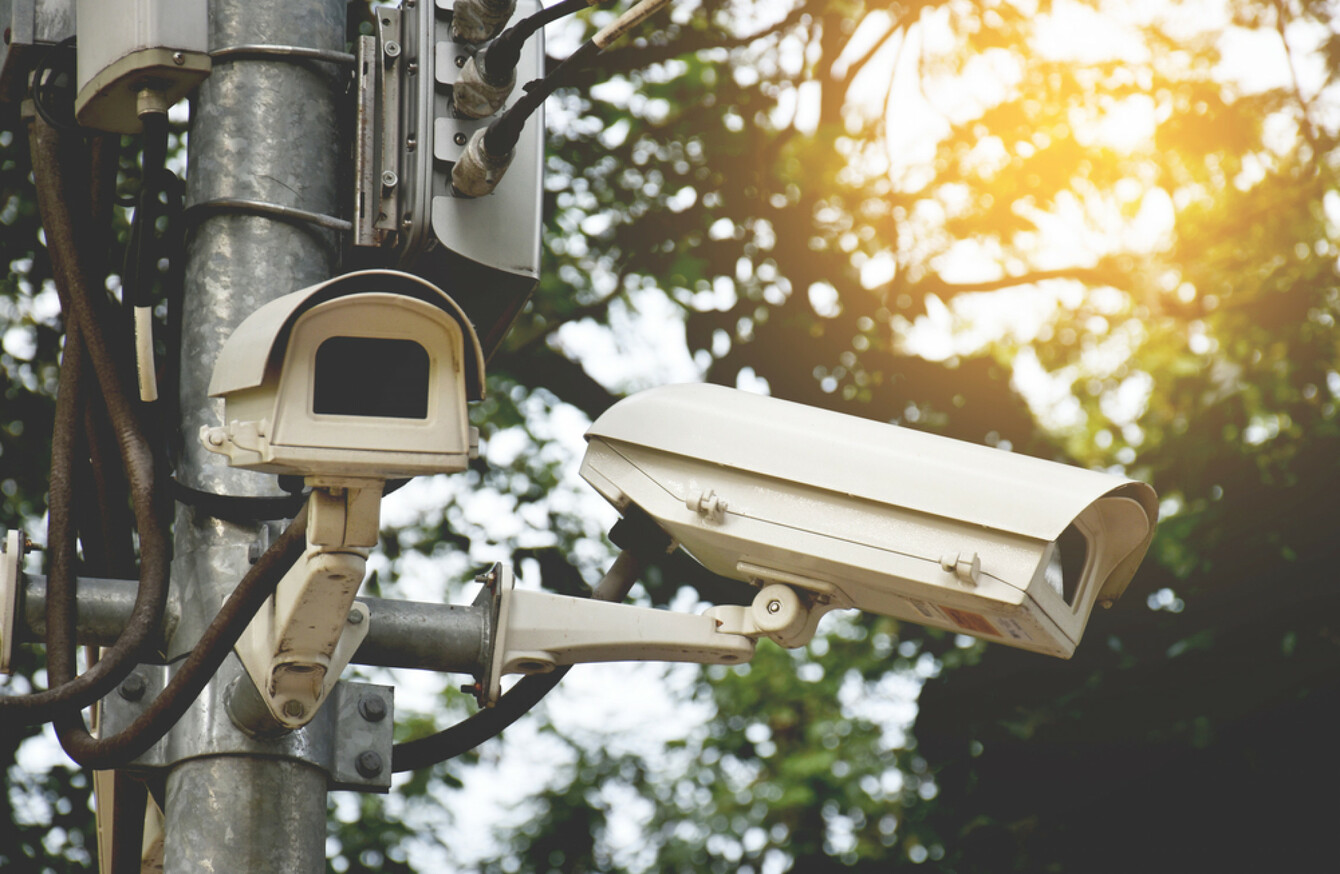 Image: Shutterstock/Kanyapak Lim
Image: Shutterstock/Kanyapak Lim
COMMUNITY CCTV SCHEMES could be a "game changer" in helping prevent crime, according to Fianna Fáil Spokesperson on Justice and Equality Jim O'Callaghan.
The Dublin Bay South TD said CCTV can aid policing and help tackle roaming burglary gangs, particularly in rural areas.
However, the Data Commissioner is set to examine the status of community CCTV schemes, as well as automatic number plate recognition systems.
The cameras which capture number plates are linked directly to the local Garda Divisional Headquarters and allow gardaí to monitor the movement of criminal gangs suspected of carrying out crime in rural communities.
O'Callaghan said that while it is necessary to ensure that these systems comply with data protection law, it is nonetheless important to maintain some balance in the discussion.
Data protection
"The code of practice governing the scheme commits to ensuring that there is no improper use of CCTV equipment, and that all legal obligations set down in the Data Protection Acts are met," he said.
"Detailed consideration was clearly given to ensuring these systems comply with data protection law. While it is important for the Data Protection Commissioner to carry out its function in ensuring these obligations are met, it is also important for commentators not to conflate this into some sort of evidence that wrongdoing is occurring."
The gardaí are in favour of the roll out of CCTV across the country.
Last year, a submission by gardaí at the Garda Joint Oireachtas Committee on Rural Policing, gardaí said CCTV systems are part of an overall collaborative local policing strategy encompassing joint policing committees, local authorities and community crime-prevention initiatives.
A Garda representative said cameras will reduce the "incidences of crime, anti-social behaviour, public disorder, vandalism and the general fear of crime, An Garda Siochána supports of the installation of CCTV systems".
As of 2016, there were 91 public CCTV schemes in place, nationally, comprising 36 Garda schemes and 55 Community schemes.
Grant schemes
To boost crime prevention, the Partnership of Government committed to supporting investment in CCTV at key locations along the road network and in urban centres.
In April 2017, the then-Minister for Justice Frances Fitzgerald announced a new CCTV scheme which would run for three years with funding of €1 million being made available each year. This was recommitted to in this year's Budget.
Local organisations can apply to the department to help meet the costs associated with installing CCTV systems, with the maximum grant available standing at €40,000.
However, as of last month, no community or organisation has been successful in their application to the CCTV grant scheme.
"Community based CCTV schemes, the introduction of which was secured by Fianna Fáil under the Confidence and Supply Arrangement, have put criminals on the back foot and have made communities feel safer. It's important that the rollout of the scheme continues to receive our support," said Deputy O'Callaghan.
#Open journalism No news is bad news Support The Journal

Your contributions will help us continue to deliver the stories that are important to you

Support us now
In response to recent distressing crimes including violent armed robberies being carried out on vulnerable older people living in the midlands, Fianna Fáil plans to bring forward a private members Bill next week which is aimed primarily at removing the fear posed by the threat of crime in rural communities nationwide.
Violent attack
At the beginning of the month a man in Glasderry Beg in Brosna was beaten and robbed by a group of four men on his farm.
Richie McKelvey was admitted to hospital after being injured in the burglary. This was the second time his home was robbed over a six-week period.
Next week's motion also recognises the importance of mechanisms such as Garda controlled CCTV and GPS tracking to detect, deter and protect against criminal activity.
"I am also calling for more stringent amendments to be made to current legislation which would make electronic monitoring a condition of bail for anyone convicted of a serious offence in the previous 10 years.
"While closing many Garda stations was indicative of this Government's attitude to rural communities, restoring a strong Garda presence in rural Ireland must be an urgent priority.