Liveblog
IT'S FRIDAY, FINALLY. One last day to get through – unless you work weekends, of course.
We'll be with you until after 9am this morning, bringing you the latest traffic, travel and weather updates from across the country.
Good morning, folks.
Catherine Healy here on TheJournal.ie's commuting liveblog, helping you get to where you need to go.
Spotted something we should know about? Email catherine@thejournal.ie or tweet me @Chealy_.
Not while driving, of course.
Let's see what the weather has in store for us.
Met Éireann says the day will initially be dry in eastern areas, before rain extends eastwards from western coastal counties later in the morning.
The afternoon and early evening will be brighter and drier, with scattered showers.
To Clare now, where the N18 northbound is down to one lane as emergency services reportedly deal with a vehicle on fire:
You might want to avoid the Malahide Road in Dublin if you're in a rush:
There are diversions also on the R689 in Tipperary after a crash there:
Take care if you use the M50:
The latest on those Malahide Road diversions:
Traffic is building around the Grand Canal in Dublin.
The city centre is also busy around the quays.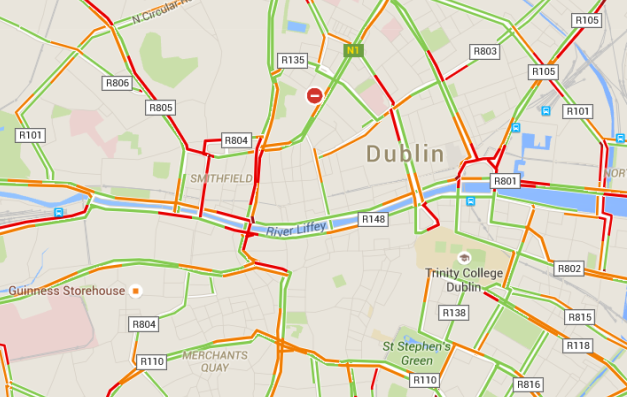 That broken-down truck on the M50 has now been cleared:
Diversions on the N18 in Clare have just been lifted:
It's not all traffic news here at TheJournal.ie towers, ya know. Catch up on this morning's headlines in our 8 at 8.
There are delays heading into Galway city on the N17 around Castlegar and the N84 from before Ballinfoyle to the Kirwan roundabout.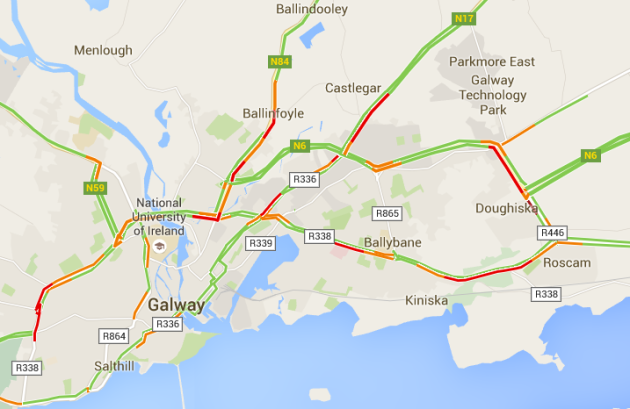 The M50 is moving well in most areas, but it's slow from Tallaght to the Red Cow, pictured here: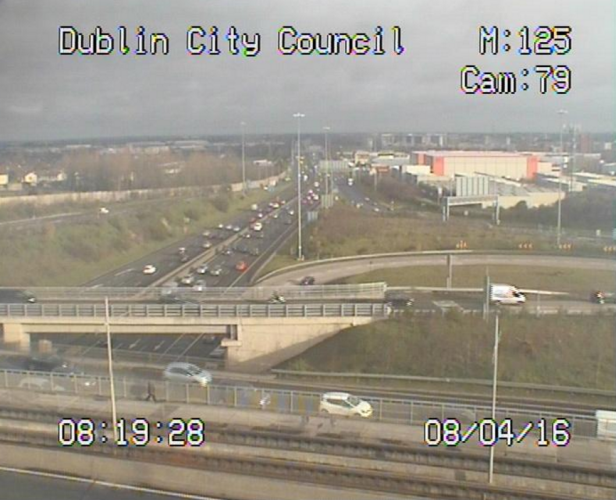 Avoid the left lane of the Port Tunnel if you can:
It's still busy around Dublin's Grand Canal Dock heading onto Macken Street.
Right, that's me gone. Gone from the liveblog, that is.
Thanks for sticking with us. Hope you get through the day and have a great weekend.
Contribute to this story: