Liveblog
HAPPY MONDAY! Let's get through this morning together.
We'll be with you until after 9am, bringing you the latest traffic, travel and weather updates from across the country.
Good morning, folks.
Catherine Healy here on TheJournal.ie's commuting liveblog, helping you get to where you need to go.
Spotted something we should know about? Email catherine@thejournal.ie or tweet me @Chealy_.
Not while driving, obviously.
First things first: the weather. Met Éireann says the day will be mostly cloudy with scattered outbreaks of rain turning persistent later in the day.
Temperatures will reach between nine to 13 degrees.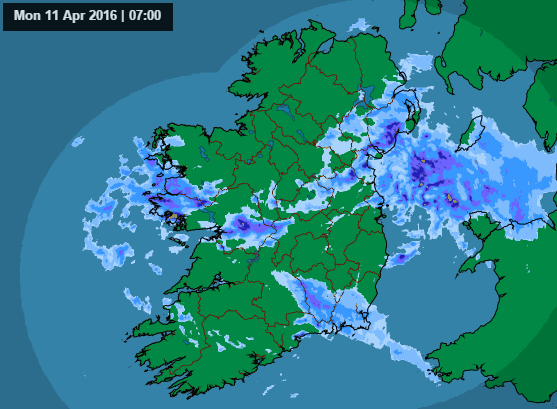 Source: Met Éireann
Traffic is already busy on the M50 southbound from Lucan (pictured here) to Ballymount.
Dublin city centre is slow on the north quays from Collins Barracks to O'Connell Street and again from the Custom House to the Convention Centre.
There's been a collision on the N72 in Kerry. Be careful on approach.
Meanwhile, in Cork:
Another collision, this time in Clare:
Fancy a quick summary of this morning's top stories? Read our 8 at 8.
Good news if you're taking the N18:
Avoid Mallow's Main Street – it's just been closed:
The Grand Canal in Dublin is quite busy eastbound from Dolphin's Barn to Leeson Street.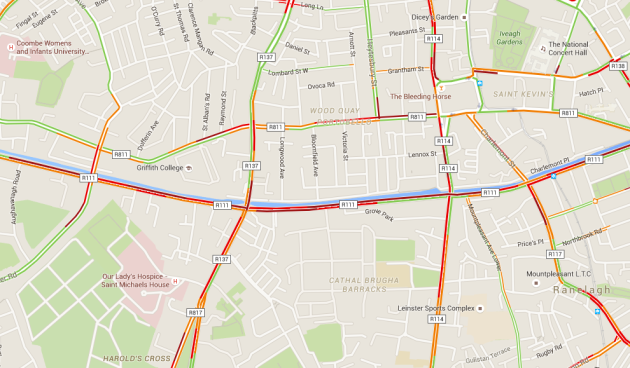 If you're in need of distraction on the bus, train or Luas, catch up on some of our best reads from over the weekend:
The latest on that Kerry crash:
The M50 is still heavy southbound from Ballymun to Firhouse (pictured). Northbound, it's slow from Cherrywood to Kilternan.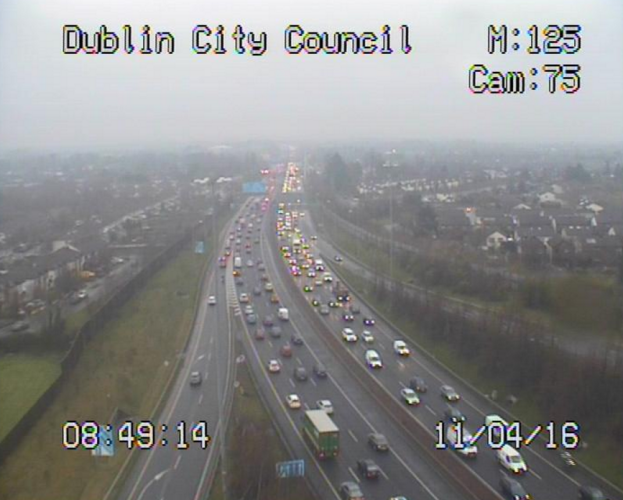 Right, time to wrap up today's liveblog. Thanks for staying with us.
We'll be back with more updates tomorrow morning.
Contribute to this story: