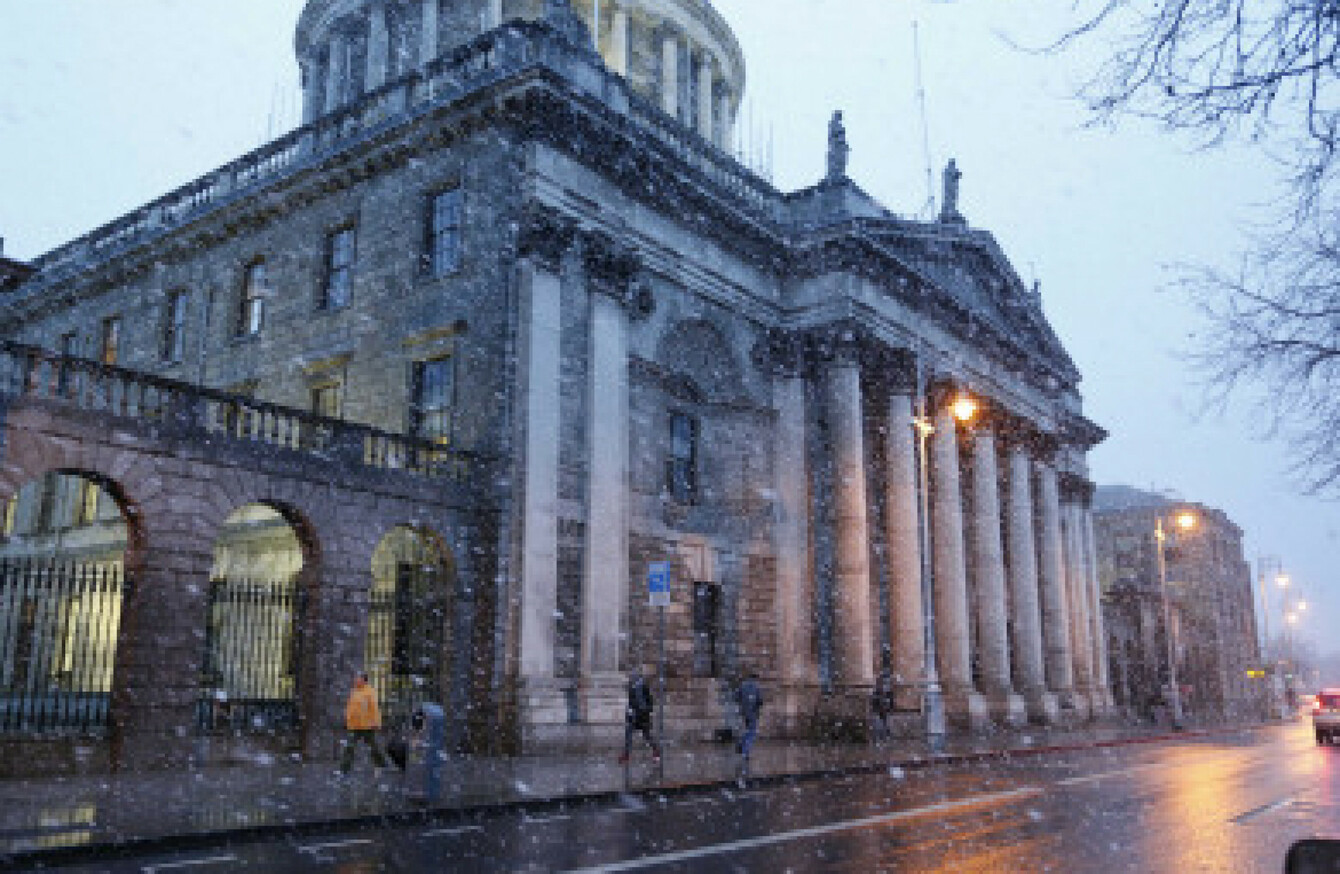 Image: RollingNews.ie
Image: RollingNews.ie
A TWO-AND-a half year old boy who fell while climbing on wooden pallets behind a crèche, was awarded more than €46,000 damages in the Circuit Civil Court.
Barrister Stephanie O'Connell told the court that little Shay Lawless was "unattended" in the back garden of Cherryfield Nursery and Montessori when the accident happened.
She told Judge Pat Quinn that on 27 May 2016, Shay had climbed up onto two stacked delivery pallets in the garden and fell, striking his forehead on the edge of one of the pallets.
Shay's mother, Bianca Wilson, stated in a sworn affidavit that Shay, who is now aged four, had suffered a laceration above his right eyebrow. He had been taken to the emergency department of the Children's Hospital, Crumlin, Dublin, for examination and treatment.
Shay, who sued Amy Chester, trading as Cherryfield Nursery and Montessori, Walkinstown, Dublin, through his mother Bianca Wilson, of White Hall Square, Crumlin, Dublin, had his wound washed and closed with seri-strips.
O'Connell, who appeared with Tracey Solicitors for Shay, said he had been left with a three centimetre scar which Wilson had been told would fade with time. On 26 May last, Shay had been reviewed by Dr John Simon on behalf of the Injuries Board which had assessed damages at €35,000 together with expenses of €1,133.
She told Judge Quinn today that the €35,000 had been put before the Circuit Court President, Justice Raymond Groarke, last month for his approval but he considered the offer light and adjourned the application.
O'Connell said the crèche had since returned with an offer of €45,000 damages together with the €1,133 expenses and she was recommending the overall offer to the court. Judge Quinn approved the offer.