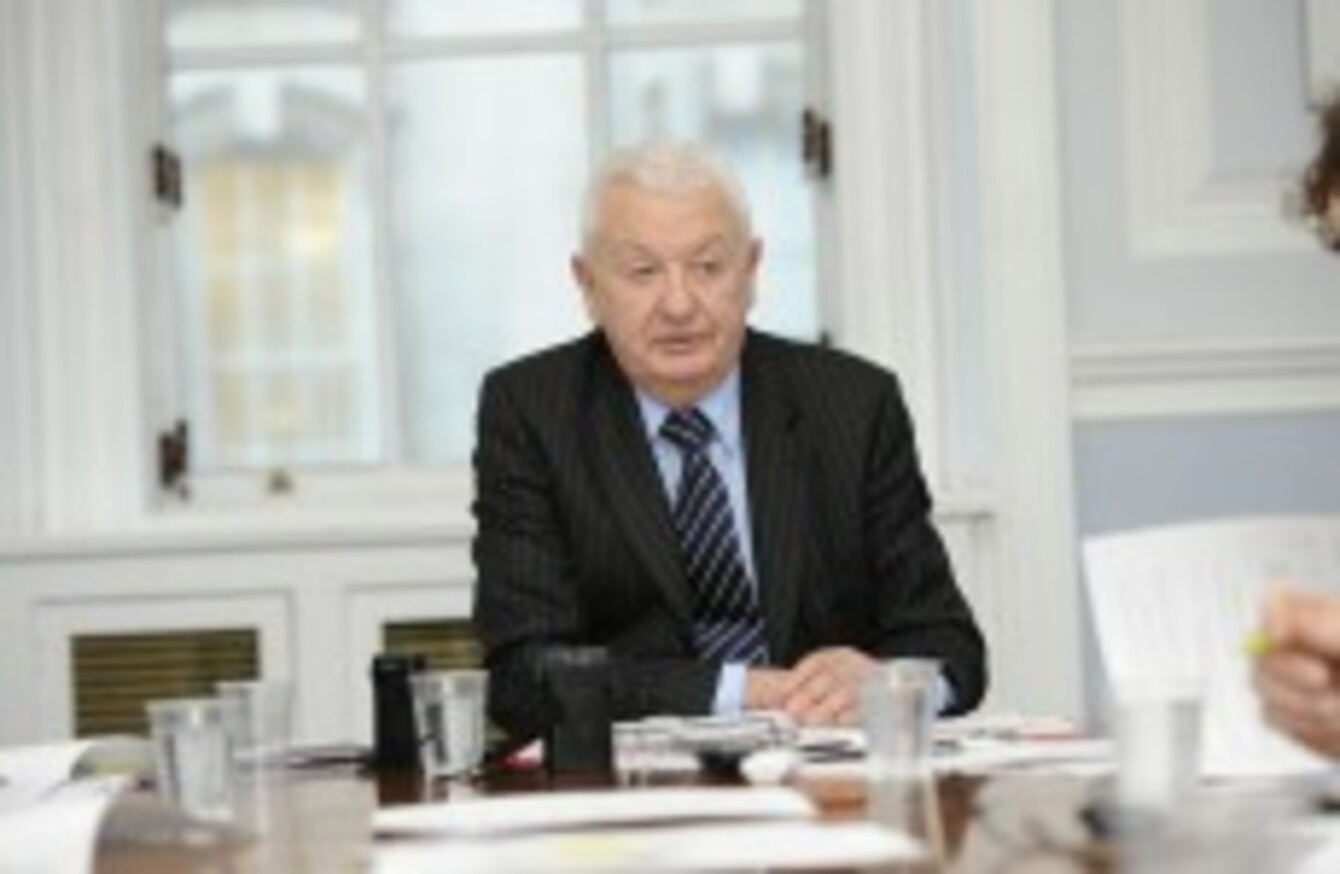 THE CREDIT REVIEWER has reported that too many people are complaining about how banks are refusing to lend to businesses – without themselves having actually applied for a loan.
Publishing his seventh quarterly report this morning, John Trethowan said monthly reports he received from the country's two pillar banks, AIB and Bank of Ireland, indicated that "a formal application from a viable business to the banks stands a good chance of being successful".
This was also backed up by an independent survey carried out by Mazars, Trethowan said.
Trethowan called for small businesses to be given better guidance on the exact data that banks now needed in order to approve loans, but welcomed work that had already been undertaken to help to resolve this.
"Given the weakened condition of many [small and medium enterprises] following such a long period of subdued trading, whenever a recovery in domestic demand does take place, I expect that many requests for credit could be refused," he said.
In those circumstances, he said, the Credit Review Office "will be needed to ensure that businesses with existing or future potential viability can get access to credit",
The report showed that of the loan appeals dealt with by his office in the last quarter, one third were overturned, while a slightly smaller number were upheld.
In other cases the bank and borrower agreed to revisit their case, or no decision had yet been reached.
Separately, statistics produced by the Central Bank this morning showed that lending to consumers and businesses had fallen in February, with lending to businesses having fallen by 2.2 per cent in the twelve months to January 2012.
Businesses outside the financial sector had accessed €548 million during January, against €665 million in December.