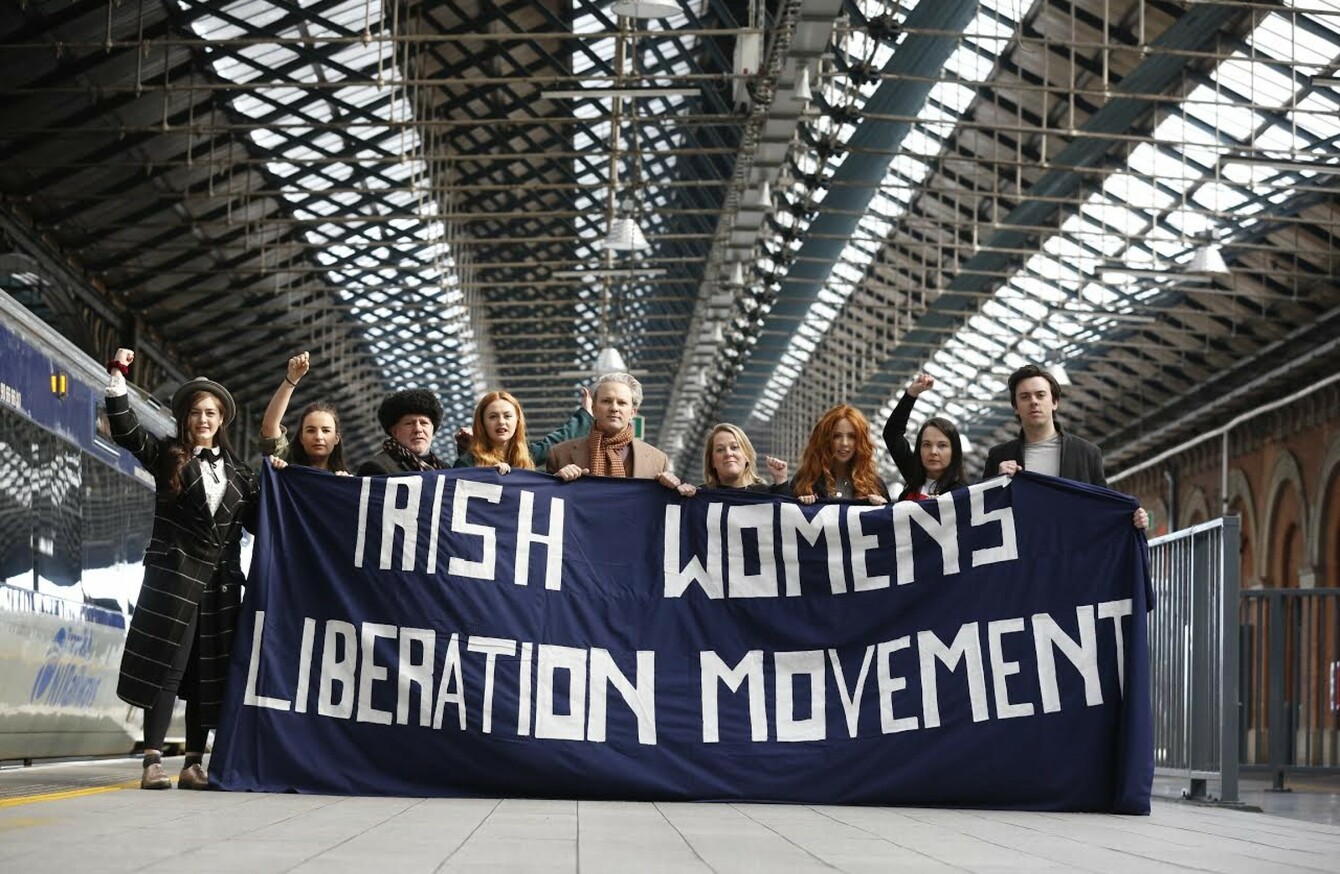 AS 49 IRISH women were making their way from Belfast to Dublin on what would become known as the contraceptive train of 1971 – customs officers from the docks were being sent to Connolly Station in anticipation of their arrival.
The women, who were part of the Irish Women's Liberation Movement, changed the social landscape of Ireland when they brought condoms down from Northern Ireland, while contraception was illegal in the Republic.
John O'Connor was one of the customs officers at Connolly Station on the day the contraceptive train came in.
He told TheJournal.ie, "I was 19 at the time and I was only a couple of weeks on the job."
He said he had been on the ships at the port until that morning when it was announced that they were going to the railway station. "You were trained on the job at that time.
"There was a big crowd I remember.  We went through a barrier and then all of a sudden there were no people at all.
I was told to stand at a table and I asked, 'What are we looking for?' I was told we were seizing condoms and I said, 'What are they?'
O'Connor said his colleague just responded by saying, 'Not another one'.
I was told, 'Just stand there and look intelligent'. I hadn't a clue what was going on.
The women couldn't get their hands on the pill in Belfast without a prescription so they brought back aspirin tablets and swallowed them publicly at the train station  - knowing customs officials wouldn't immediately know the difference.
O'Connor said he didn't take part in the searches. "It was my first time dealing with passengers.
I was also told to smile because there were cameras on us so I just smiled like a cheshire cat.
At the time the story made news all over the world and in recent years it has been brought to the stage in the form of a musical, The Train.
An element of O'Connor's story has now been incorporated into the revival of the show this year.
The Train is opening at The Abbey Theatre tonight and runs until Saturday April 15, before going to The Mac in Belfast from April 19 – 23. www.roughmagic.ie.