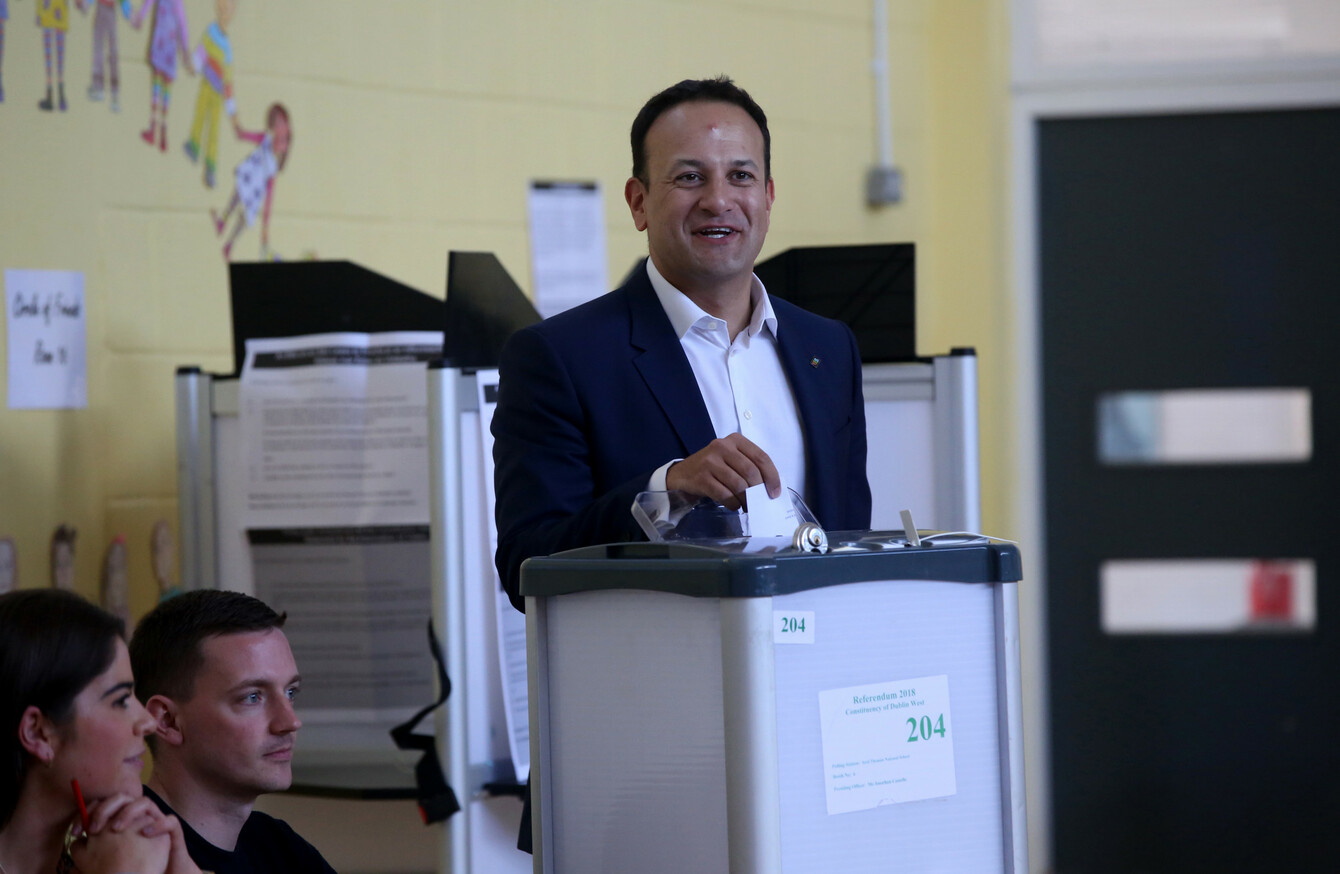 Taoiseach Leo Varadkar
Image: Sam Boal
Taoiseach Leo Varadkar
Image: Sam Boal
TAOISEACH LEO VARADKAR has said he will speak with Fianna Fáil leader Micheál Martin about extending the confidence and supply arrangement "when the time is right".
The confidence and supply agreement between Fine Gael and Fianna Fáil runs until the Budget next October. At the end of last year, Leo Varadkar said he saw no reason why it could not be extended.
However, he said he would not broach the subject with Martin in the first quarter of this year.
With June around the corner, questions have begun to be asked as to when the Taoiseach will sit down with Martin to discuss the issue.
"I would certainly like this government to continue," said Varadkar today.
"When the time is right I will speak to Micheál Martin about extending the confidence and supply arrangement. We haven't had that conversation," said Varadkar, adding that he wants to speak to Martin before he discusses the matter with the media or the general public.
The Taoiseach used a press conference on new Project Ireland 2040 funds to state that he has achieved a lot in his first year as leader of Fine Gael and Taoiseach.
He said he wanted time to achieve more on the to-do list.
"We have done a lot if you look objectively at where the country has come in the last few years… but there is always more to do… we have a lot more to do in the years ahead," added Varadkar.
He acknowledged the end of the confidence and supply agreement is "approaching" and while he hasn't had a discussion with the Fianna Fáil leader yet, Varadkar said he plans to have that conversation "in advance" of the D-day for the agreement.
Last month, Martin said that his party is "fully determined" to avoid an election until at least the end of this year and perhaps early next year.
Speaking on RTÉ's The Week in Politics, Martin said that he wants to honour the confidence and supply agreement which was signed in 2016 and committed his party to facilitating three Fine Gael budgets.
The Taoiseach told the Dáil his "focus is not on elections or extending agreements right now".