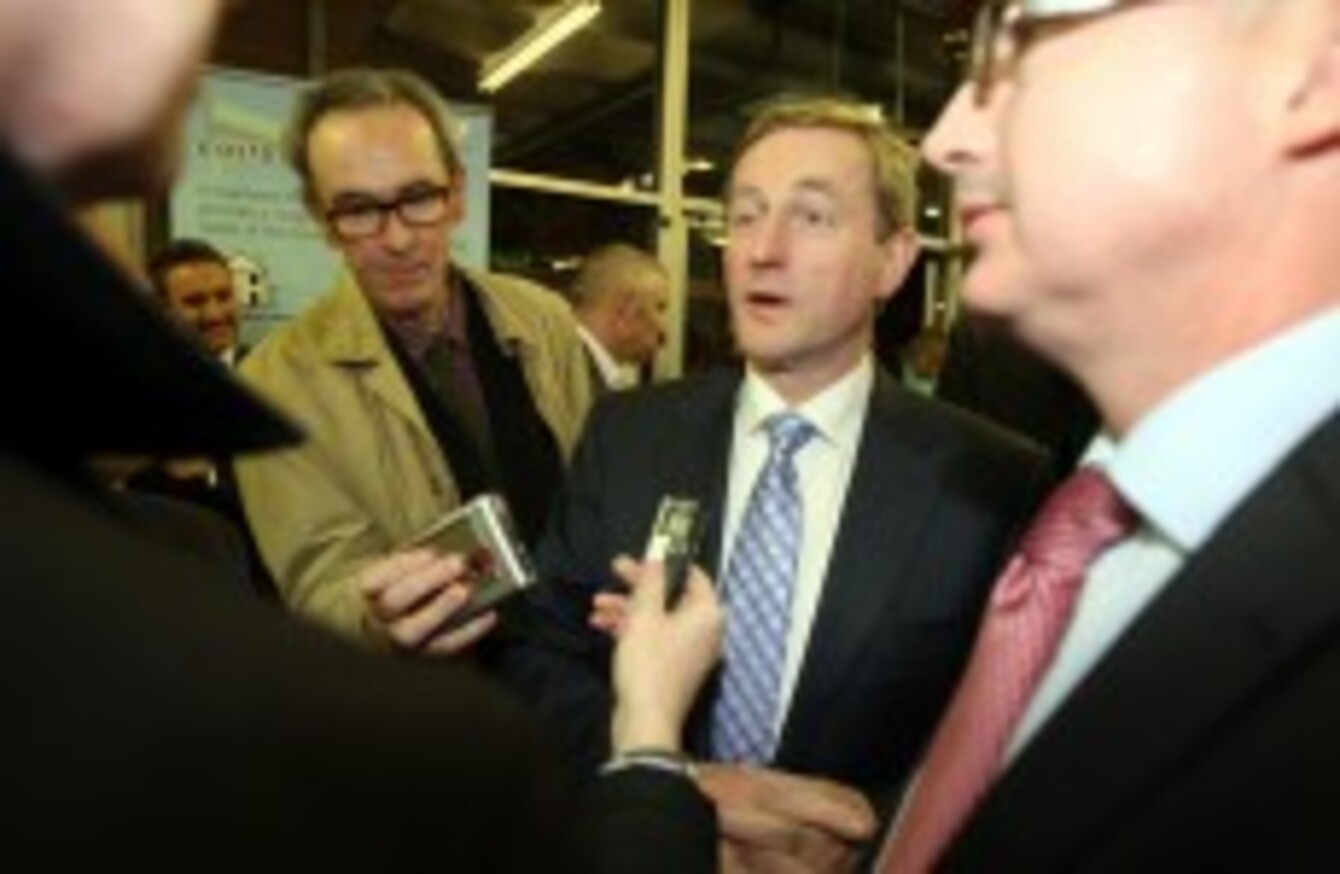 Enda Kenny told reporters in Belfast last night that no decisions have been made in relation to the Budget
Image: Paul Faith/PA Wire/Press Association Images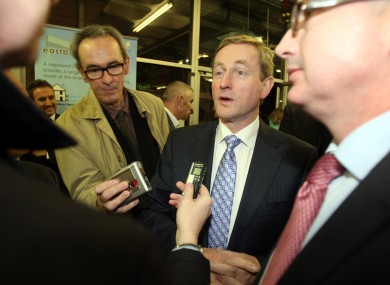 Enda Kenny told reporters in Belfast last night that no decisions have been made in relation to the Budget
Image: Paul Faith/PA Wire/Press Association Images
THE GOVERNMENT HAS complained to the European Commission after it emerged that documents containing possible details of next month's Budget were disclosed to a German parliamentary committee as confusion over the matter continues.
Yesterday it was reported that Ireland is to increase VAT by 2 per cent as part of an adjustment of €3.8 billion in next month's Budget with the details of this shown to a finance committee in the German Bundestag.
TheJournal.ie understands that the documents were disclosed to the committee by the EU-IMF troika – the European Commission, European Central Bank and International Monetary Fund – having been submitted to it by the Irish government.
Speaking on Morning Ireland this morning, the Irish Times' Berlin correspondent Derek Scally said the documents are disclosed to all countries funding the EU-IMF bailout under the agreement.
Despite this the government is maintaining that no decisions have been taken in relation to the the 6 December Budget.
The Irish Times reports that a complaint has been made but also that it has seen the documents which contain plans to raise VAT by 2 per cent to 23 per cent yielding €670 million in new revenue as well as impose a household charge of €100 which will yield €160 million.
It also reportedly contains details of the Budget for 2013 which include plans to restructure motor taxation and increase excise duty.
The Minister for Public Expenditure and Reform Brendan Howlin told RTÉ's Six-One news that the government is anxious to discover how the documents came to be disclosed publicly.
Yesterday the Department of Finance could not say how the documents had come to light but insisted that no decisions have been taken in relation to the Budget.
RTÉ reports that Taoiseach Enda Kenny also insisted this was the case and there were as yet no decisions made.
The disclosure has been heavily criticised by the opposition with both Fianna Fáil and Sinn Féin calling on the government to explain how the documents ended up in the German Bundestag.