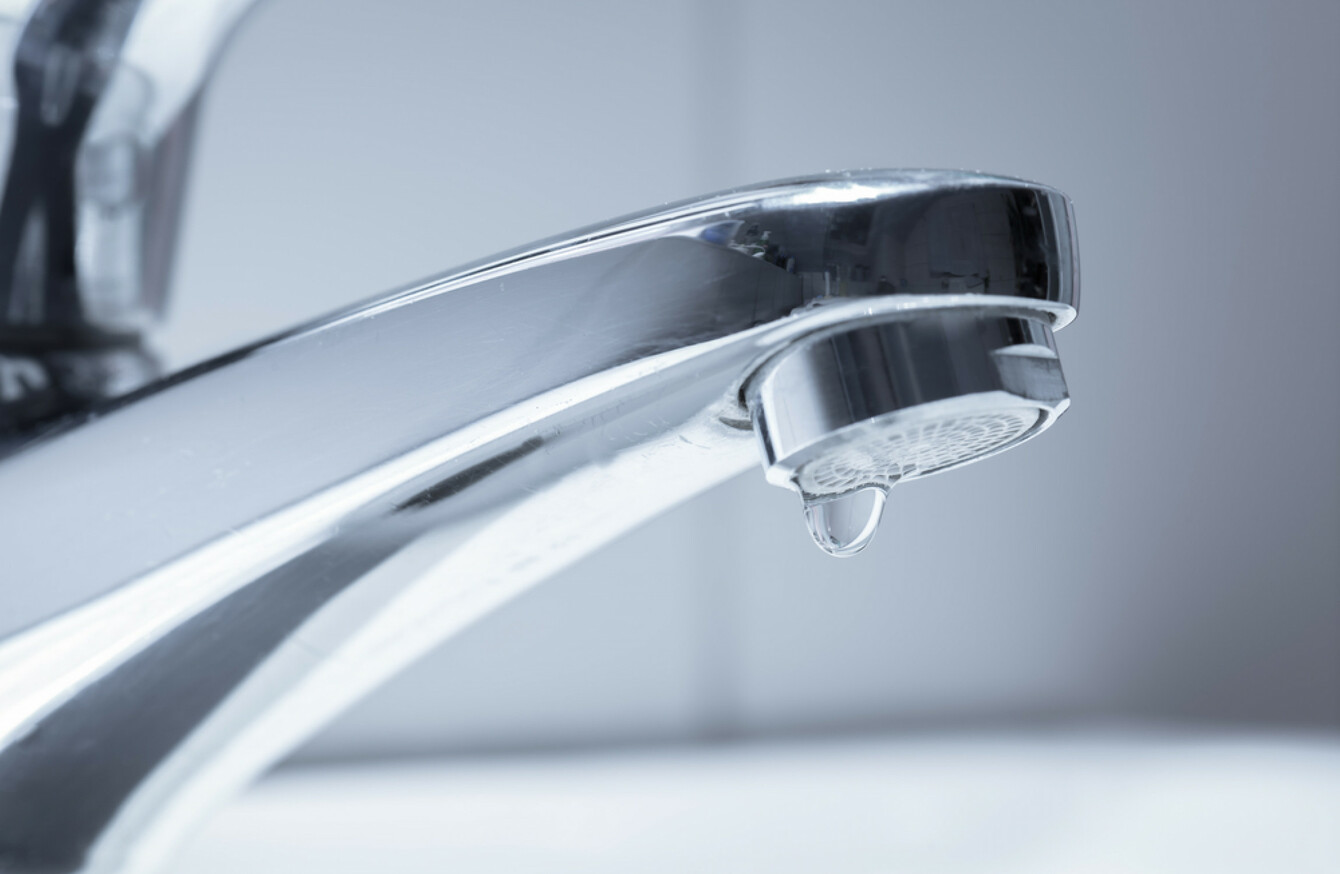 A GALWAY FAMILY with three small children have gone more than five years without a reliable and regular water supply in their home – sometimes left without any water for days at a time.
Their story was highlighted by local independent senator Trevor Ó Clochartaigh who has made representations to Irish Water on their behalf. He described their situation as "inexcusable" and said the couple, who are both from the locality are "at their wits' end".
"They have three very small children and therefore their need for a reliable water supply is very high. It would appear that a pump is needed to increase the pressure of the Irish Water supply to their home, but to date Irish Water has put no plan in place and has done nothing to resolve the constant issues," he said.
When we make representations, we seem to get sent from Billy to Jack, with no one in Irish Water taking responsibility for the case. This is totally unacceptable and extremely unprofessional.
Last week the family was left for five full days without water. Speaking to TheJournal.ie, the mother-of-three said there had been issues with water pressure in the house since 2009 but she and her husband only noticed how bad it was when they started to have children and were using more water.
"Every summer the water would stop and we could go five days without water. When the Irish colleges are going on in the summer, people are using up a lot of water for showers and so on," she explained.
"If I do a wash, I can't put on the washing machine until 12 or 1 in the morning when other people have stopped using their water. If I want to get two loads done, I'm up until two or three.
"I could never have the washing machine and dishwasher on at the same time – even when the dishwasher is on, when you put the tap on there might be just a dribble coming out. You have to have the kettle filled just in case anyone came in for a cup of tea."
'It was very difficult'
In the early years, she said the couple used to drive either eight miles to her parents or 12 miles to her in-laws to fill up a tank and bring it back to their house.
"One of the times the water cut out my youngest was only two weeks old and I had to get the three young kids into the car to go get water – it's a nightmare with trying to make up formula, give them their baths. Even for myself at the time I wasn't 100% after having the baby, it was very difficult," she said.
"We thought at the start that everyone in the area must be out of water, but then we found out that they had water on the main road so now we're able to get it from them.
It's a priority now before we go to bed – we have the kettle filled up and sometimes the saucepans as well. We started doing that in 2010 or 2011 I think.
She said she has complained to Galway County Council and then to Irish Water when it took over water services and while maintenance workers have been out to visit her, and her numerous complaints have been logged, the problem has not gone away.
#Open journalism No news is bad news Support The Journal

Your contributions will help us continue to deliver the stories that are important to you

Support us now
The couple believe that because their house is up a hill, the water supply is not getting to them and they have been asking Irish Water to install a pump on the main road to push the supply their way. All of their neighbours are hooked up to the main water supply and she said it was never suggested when they first built their house that they should consider an alternative source.
In response to a query from TheJournal.ie, Irish Water said last week's issue was the result of a power outage which affected the water treatment plant on Tuesday night and Wednesday morning.
Power supply was restored and the water treatment plant recommenced production by Wednesday afternoon. However, as the system had drained down, there may have been ongoing issues with airlocks in some isolated parts of the network, which may have affected supply and/or water pressure. We are working to identify and resolve any localised issues.
"Irish Water sincerely apologises for any inconvenience caused to customers and is continuing to work closely with Galway County Council to address any outstanding issues with water pressure in the area."
Commenting on the longer-term problems with the water supply, Irish Water said studies have shown that local sources in the south Connemara area are not capable of supplying the volumes of water required and the associated water treatment plants require significant ongoing maintenance works.
The company said it is developing a scheme that will utilise spare production capacity at the Terryland Plant in Galway to supply those areas to meet the medium and long-term demand in the area.
"This project is going through the detailed design phase and once the scope of the project has been finalised these details will be publicised."