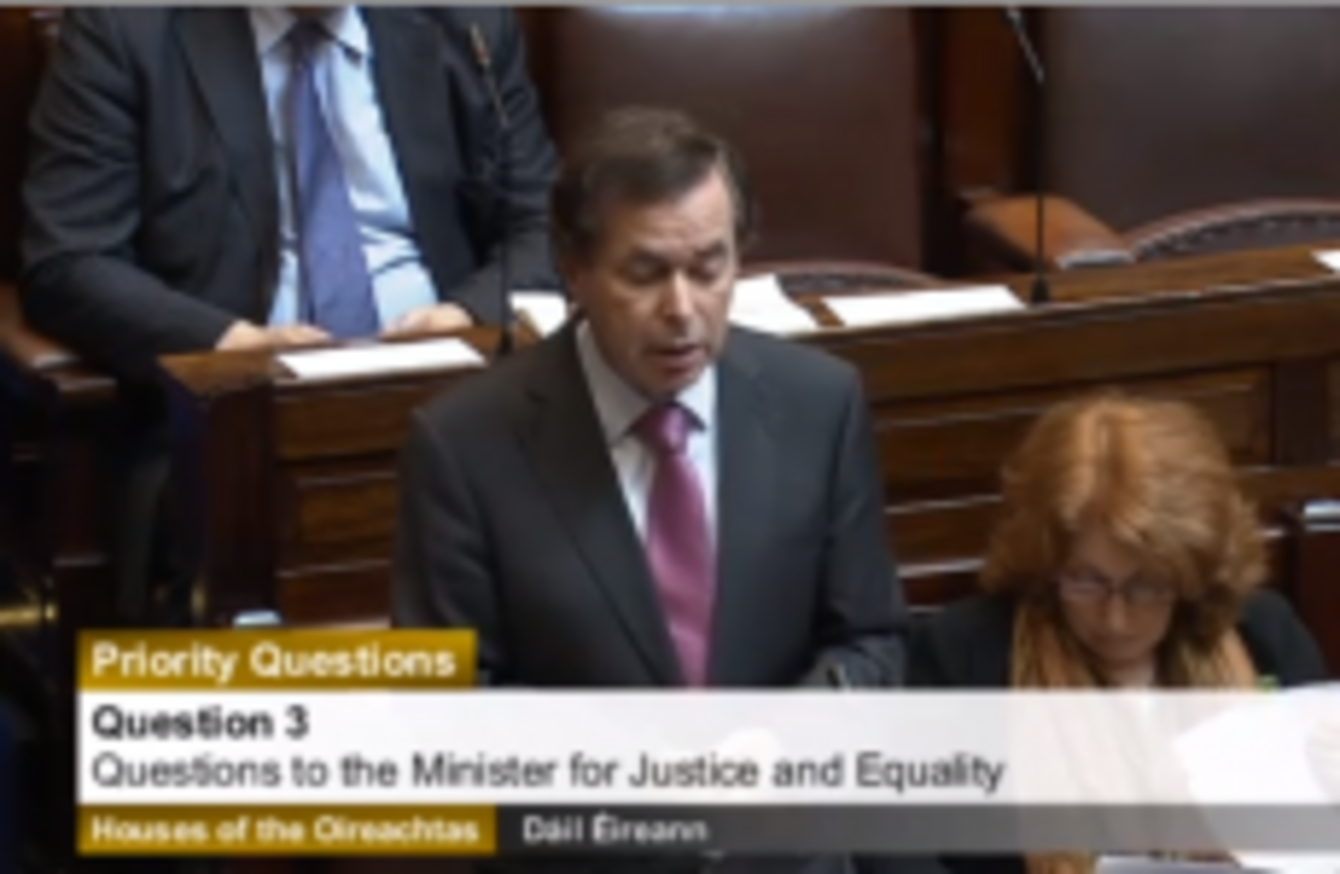 Image: Oireachtas TV
Image: Oireachtas TV
MINISTER FOR JUSTICE Alan Shatter has said he finds the comments allegedly made by the former Confidential Recipient in An Garda Síochána to be a "complete mystery".
Speaking in the Dáil this morning, Alan Shatter said he has "no idea what Mr Connolly was thinking".
An alleged transcript of a conversation between Oliver Connolly and garda whistleblower Sergeant Maurice McCabe, which was read into the Dáil record earlier this month, detailed comments about the Minister.
Connolly is alleged to have told McCabe: "I'll tell you something, Maurice, and this is just personal advice to you, if Shatter thinks you're screwing him, you're finished."
Answering questions today about why he fired Connolly, Shatter reiterated that he believed his position was "untenable" as he did not "repudiate" the remarks.
"To be quite frank with you, I am utterly astonished at some of the commentary in the public arena," Shatter said, responding to a question from Sinn Féin's Pádraig MacLochlainn.
"I don't understand why he conducted himself in that way."
He added that Connolly had a reputation for being a sound lawyer and sound mediator.
"It comes as much of a surprise and mystery to me as I'm sure it does to others. I cannot explain this. I can only say it was an approach that was untenable in the context of the important role."
The government is now looking to hire an interim Confidential Recipient. Shatter has confirmed that this will be a retired judge and he will work with the Attorney General on the recruitment process.
In the long term, the system will change to allow gardaí bring their suspicions of misconduct straight to GSOC.