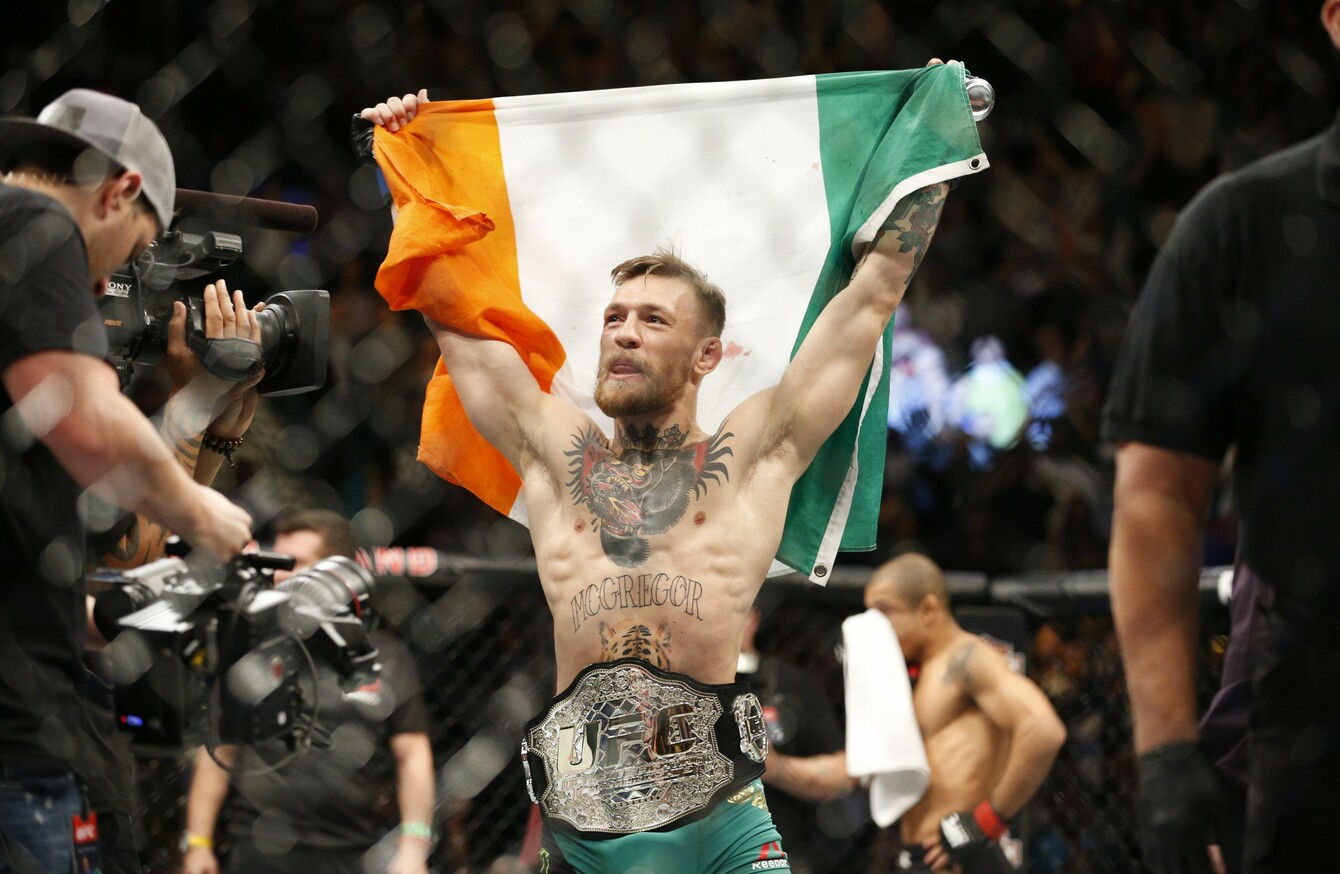 Image: John Locher
Image: John Locher
CONOR MCGREGOR WILL not be on the €1 coin.
A petition sent to the Joint Committee on Public Service Oversight and Petitions asking for the UFC Featherweight champion to be added to the coin was today ruled inadmissible.
It had been sent to the committee by a man named Patrick O'Leary, but committee chairman, Sinn Féin TD Padraig MacLochlainn said that they had been unable to make contact with him.
MacLochlain said that O'Leary should make contact with the Central Bank directly to discuss the issue regarding EU rules on commemorative coins.
He added that the committee's consideration today of petitions related to bike lanes, school entrance and McGregor showed the breadth of interests among the public.
Independent TD Richard Boyd Barrett said that while there was a "jokey element" to the petition, there was a conversation to be had about Ireland celebrates high achievement.
Labour senator Susan O'Keefe praised those who sent petitions to the committee for their engagement with the political process.
However, it seems as if McGregor will have to wait for this:
Unlucky, champ.