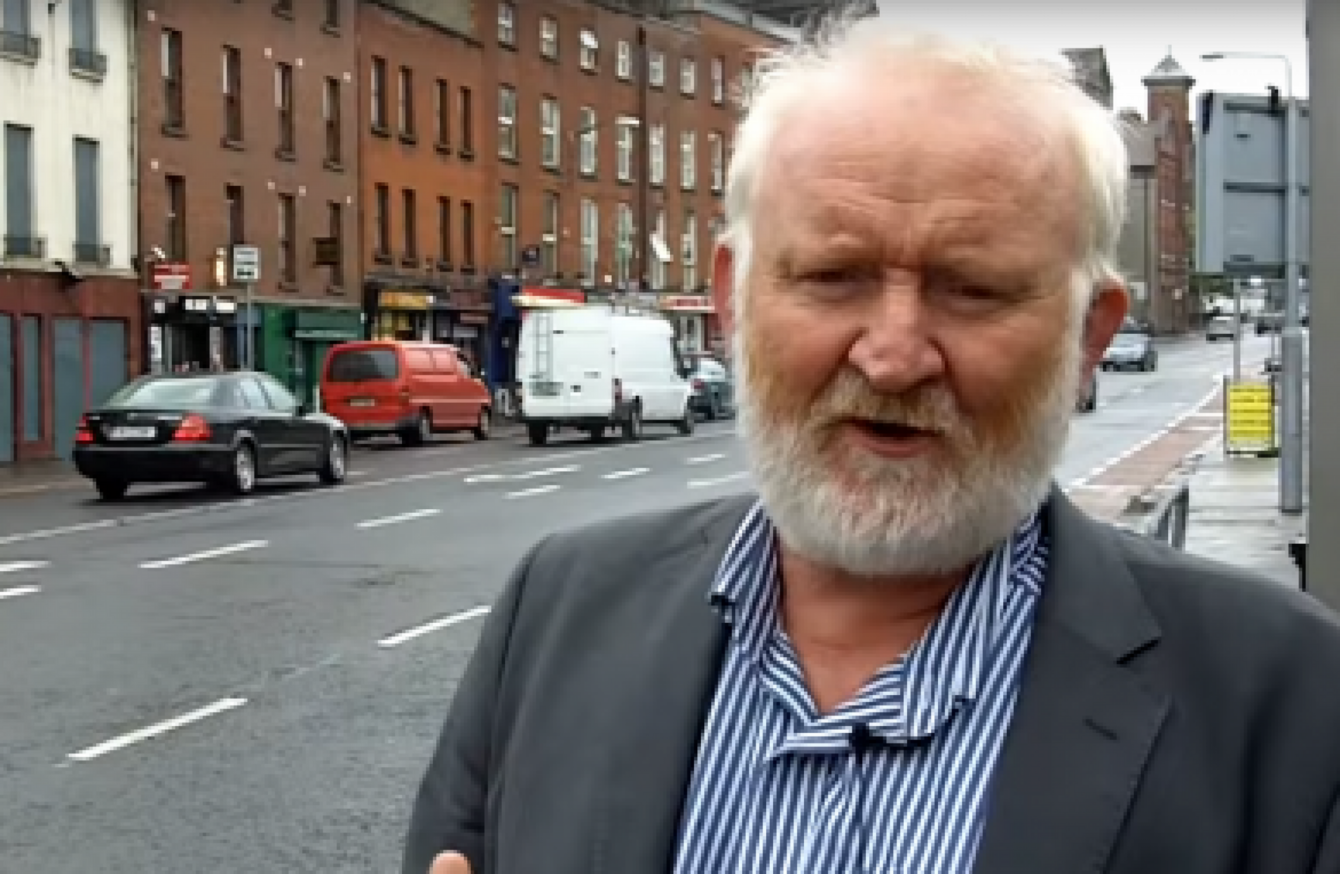 THE CONTROVERSIAL OUTGOING chairperson of the Housing Agency has been reappointed to serve another year.
Conor Skehan's five-year stint as chair of the agency was due to end at the beginning of 2017.
The role was publicly advertised earlier this year on the State Boards website. The deadline for applications was 14 September.
Earlier this week, a spokesperson for the Housing Agency said that the Housing Minister had not yet appointed a successor and that Skehan had agreed to stay on as chair until an appointment was made.
Today, it was revealed in the current issue of the Iris Oifigiúl that Skehan has been reappointed as chair until the end of this year.
According to the public advertisement, the role is supposed to be for an initial period of five years, with the option to possibly extend it for another five years.
In a statement, a Housing Department spokesperson said that it was "currently in the process of identifying a suitable replacement" to Skehan.
"In the meantime, the Minister has asked Dr Skehan to stay on as Chair until a replacement has been appointed," the spokesperson said.
"Dr Skehan's re-appointment has been made on a temporary basis for a period of up to one year.
As soon as a suitable replacement has been identified through the normal Public Appointment Service arrangements, the Department will then make the necessary order to appoint him or her in Dr Skehan's place.
Controversial 
Skehan made headlines and courted controversy this week over comments he made about homeless families in an interview with the Irish Times.
He suggested in the interview that some homeless families may be "gaming the system" by presenting as homeless in order to jump up the social housing waiting list.
Skehan was referring to a policy introduced by the previous government in January 2015 under which 50% of all social housing allocations in Dublin were to go to homeless people.
He came in for strong criticism from opposition politicians and charity officials over the comments, who said there was "no evidence whatsoever" to back up the claims.
Housing Minister Eoghan Murphy also said his department had no evidence to back up Skehan's claims, but he stopped short of criticising him.
Skehan has also come under fire in the past. Most recently last November when he said that homelessness was "a normal thing".
Sinne Féin housing spokesperson Eoin Ó Broin said this evening that reappointing Skehan to the role was a "a bad decision that will undermine the public credibility of the Housing Agency".
"Minister Murphy should reconsider this ill though out decision and appoint a different chair without delay," he said.
Speaking earlier this week, homelessness charity Focus Ireland's director of advocacy Mike Allen said that Skehan's comments had "done an awful lot of damage" to the debate around homelessness.
Skehan was first appointed as chair of the Housing Agency in July 2013.
The Housing Agency was set up in 2010. It plays an advisory role in matters of housing in the state and liaises with local councils, central government and housing charities and providers.