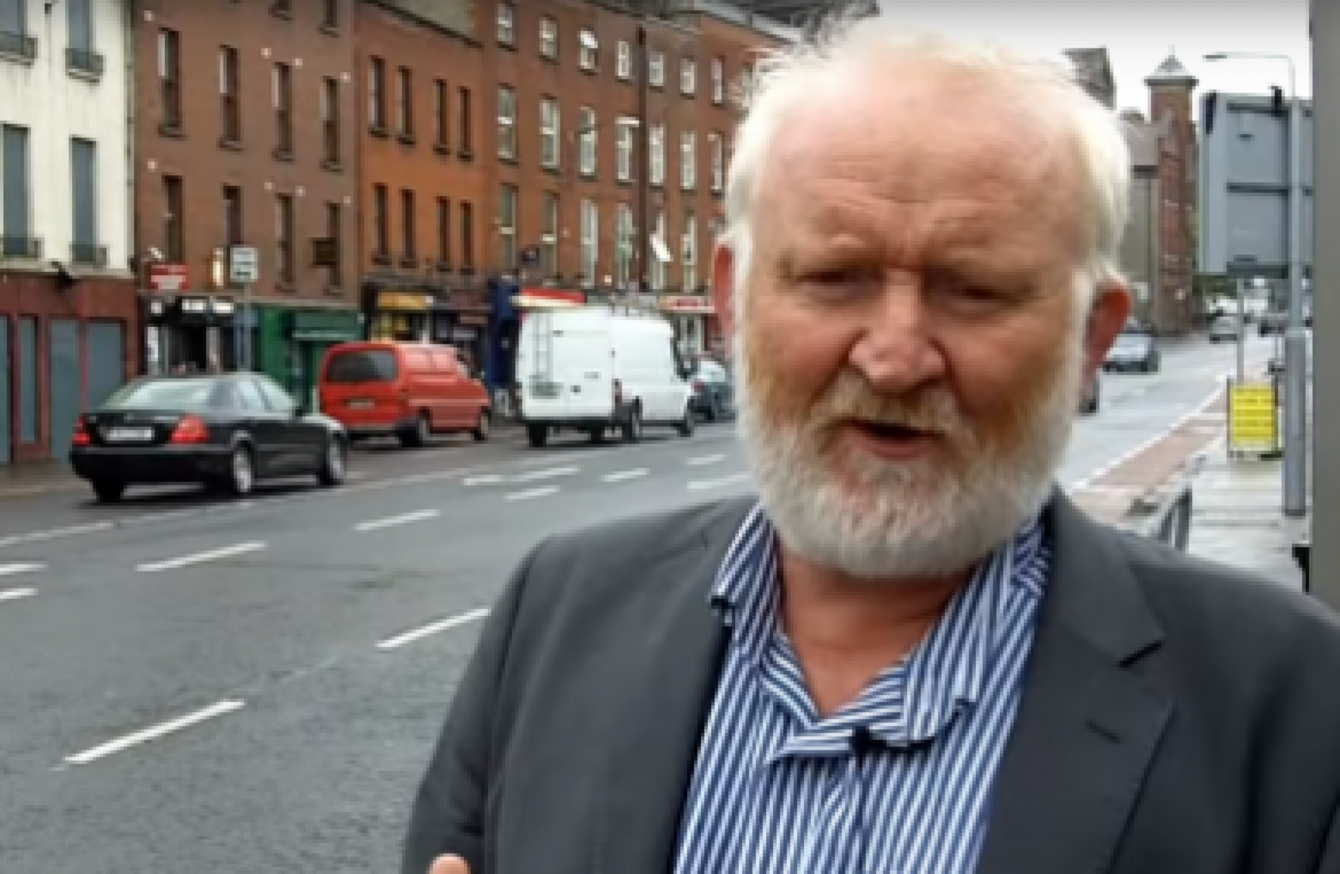 Conor Skehan was reappointed to the Housing Agency until at least November
Image: DITenvironment via Youtube
Conor Skehan was reappointed to the Housing Agency until at least November
Image: DITenvironment via Youtube
THERE WAS FURTHER criticism of the decision to reappoint Conor Skehan to chair of the Housing Agency today, with calls on the government to reverse the move.
Sinn Féin's Daithí Doolan, chair of the Dublin City Council housing committee, said that Skehan being reappointed chair is "wholly unacceptable". The party is tabling an emergency motion for Monday's council meeting calling on Minister Eoghan Murphy to immediately appoint a new chair.
Solidarity-PBP TD Ruth Coppinger, meanwhile, has urged Taoiseach Leo Varadkar to overrule Murphy's decision, and said it would be "outrageous" if he didn't intervene.
Criticism
Conor Skehan's five-year stint as chair of the agency was due to end at the beginning of 2017.
The role was publicly advertised earlier this year on the State Boards website. The deadline for applications was 14 September. Yesterday, it was revealed he had been reappointed to the role.
In a statement, a Housing Department spokesperson said that it was "currently in the process of identifying a suitable replacement" to Skehan.
"In the meantime, the Minister has asked Dr Skehan to stay on as Chair until a replacement has been appointed," the spokesperson said.
"Dr Skehan's re-appointment has been made on a temporary basis for a period of up to one year.
Skehan made headlines and courted controversy this week over comments he made about homeless families in an interview with the Irish Times.
He suggested in the interview that some homeless families may be "gaming the system" by presenting as homeless in order to jump up the social housing waiting list.
He came in for strong criticism from opposition politicians and charity officials over the comments, who said there was "no evidence whatsoever" to back up the claims.
Housing Minister Eoghan Murphy also said his department had no evidence to back up Skehan's claims, but he stopped short of criticising him.
"Victim blaming"
Doolan said that Skehan's comments amounted to "victim blaming" at a time when we are in "the midst of an unprecedented housing crisis".
"We have no confidence in his appointment," he said. "His views are totally at odds with Dublin City Council and agencies tackling homelessness."
Councillors will debate and vote on this emergency motion at this Monday's council meeting.
Coppinger, in urging Varadkar's intervention, said Skehan's comments showed he is "unsuitable to play any role in solving the crisis".
Anthony Flynn, the CEO of Inner City Helping Homeless, said that allowing Skehan to remain in place until November, or beyond, is "absurd".
He accused Skehan of failing to be "productive or progressive in his role" and that he has been "quick to point the finger of blame at the victims of the homeless crisis".