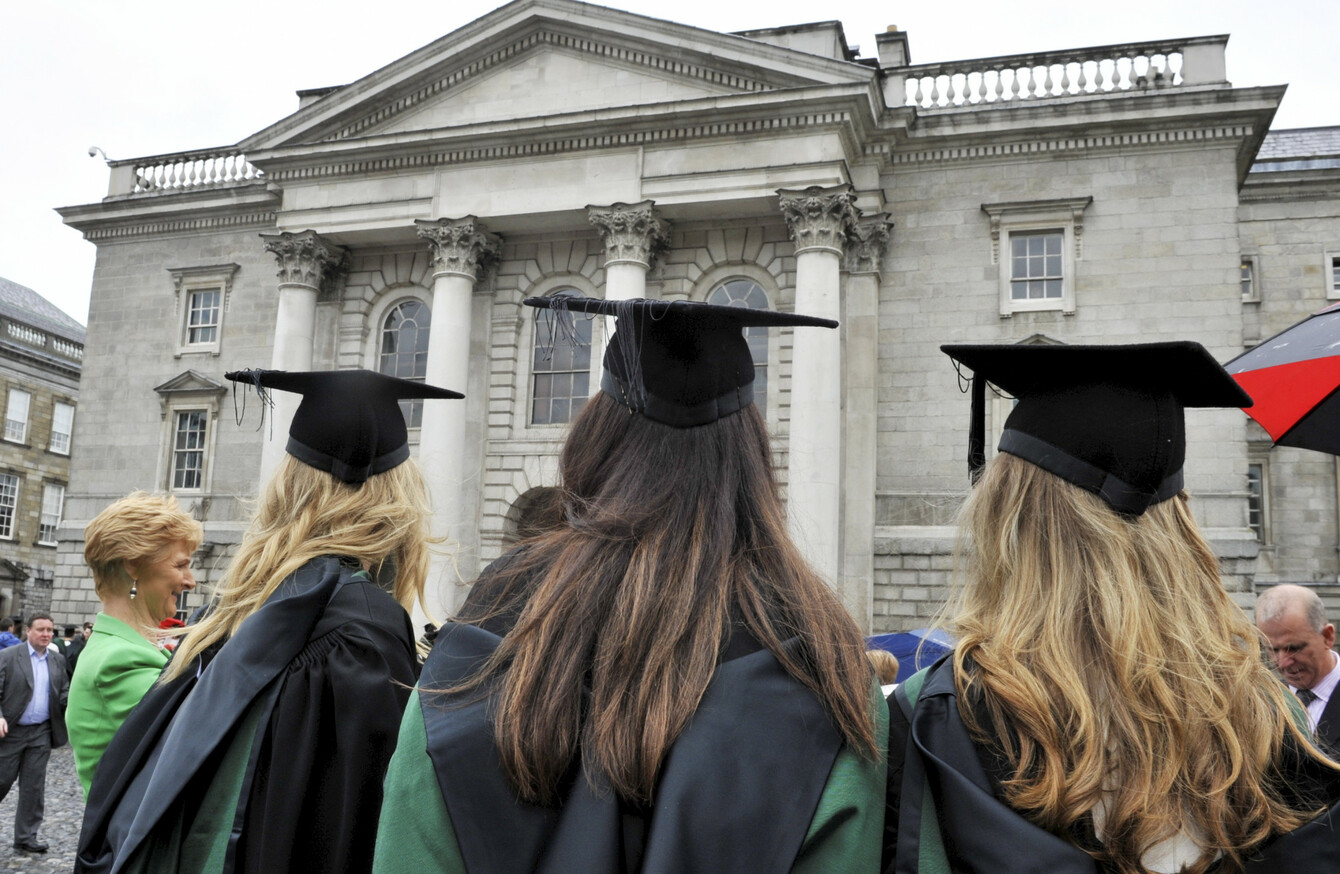 Attendance at the classes for first-year residents was 90% last year.
Image: PA Images
Attendance at the classes for first-year residents was 90% last year.
Image: PA Images
APPROVAL HAS BEEN given for an expansion of sexual consent classes in Trinity College Dublin that would see them made available to clubs and societies.
The classes have been running for the past two years in Trinity Halls, where most on-campus first-years live, and now plans are being made to make them more widely available.
Students, a student facilitator and a councillor all take part in the classes and they involve guidance for students about how to give and recognise consent.
The classes had been operating in Trinity Halls on a pilot basis but a proposal from the Trinity College Dublin Students' Union (TCDSU) to expand them has been accepted by TCD's student life committee.
Student newspaper the University Times reports that the next step will be discussions and negotiations about the source of the funding.
TCDSU Welfare Officer Damien McClean said that the first year of the consent classes in Trinity Halls had an attendance rate of about 50-60% and that this increased to 90% last year.
He says that feedback from students has been overwhelmingly positive and that there is evidence that students have been openly speaking about consent.
As part of the consent classes, students are thought the FRIES acronym which stands for: "Freely-given, retractable, informed, enthusiastic and specific."
McClean says that even students who haven't taken the classes have been using the term in conversation with councilors, evidence that the message is being spread throughout the campus.
The expansion plans for the consent classes are being prepared across a five-year plan and this will include a specific website that students will consult.
The rollout of the classes to clubs and societies would see them be provided if the club expressed an interest in hosting one.
"Say a rugby club wanted a consent class. They would host it and we would come down and give it to them but it would be up to the members themselves to decide whether to attend," McClean says.