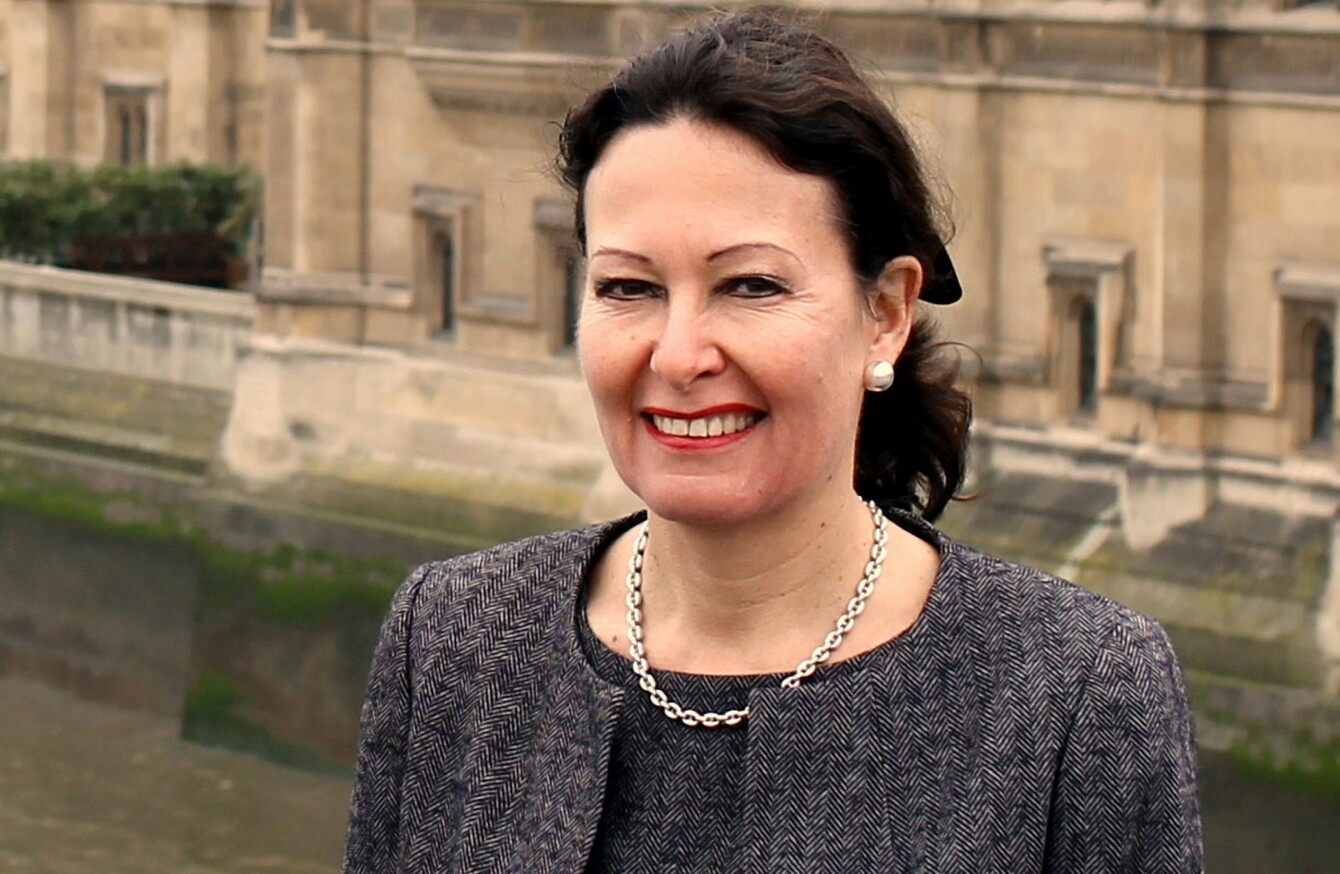 Anne Marie Morris has been MP for Newton Abbot for seven years
Image: Conservative Party
Anne Marie Morris has been MP for Newton Abbot for seven years
Image: Conservative Party
THERESA MAY HAS ordered an MP to be suspended from the Conservative Party after she used the n-word in a meeting yesterday.
Anne Marie Morris issued an apology after using the word in a discussion about Brexit at an event in London.
The Newton Abbot MP said that UK leaving the EU without a deal would be a "real n***** in the woodpile", according to a recording published on the Huffington Post.
The UK Prime Minister Theresa May has ordered the Conservative party's chief whip to suspend Morris.
Announcing the suspension, Theresa May said she was "shocked" by the "completely unacceptable" language. In a statement she said:
I immediately asked the chief whip to suspend the party whip. Language like this has absolutely no place in politics or in today's society.
In a statement to the BBC, Morris said, "The comment was totally unintentional. I apologise unreservedly for any offence caused."
The racially offensive phrase refers to something that is contrary to its appearance in a situation. It dates back to the mid-19th century and it is believed it was used in America's southern states to refer to slaves who concealed themselves in order to flee and secure their freedom.