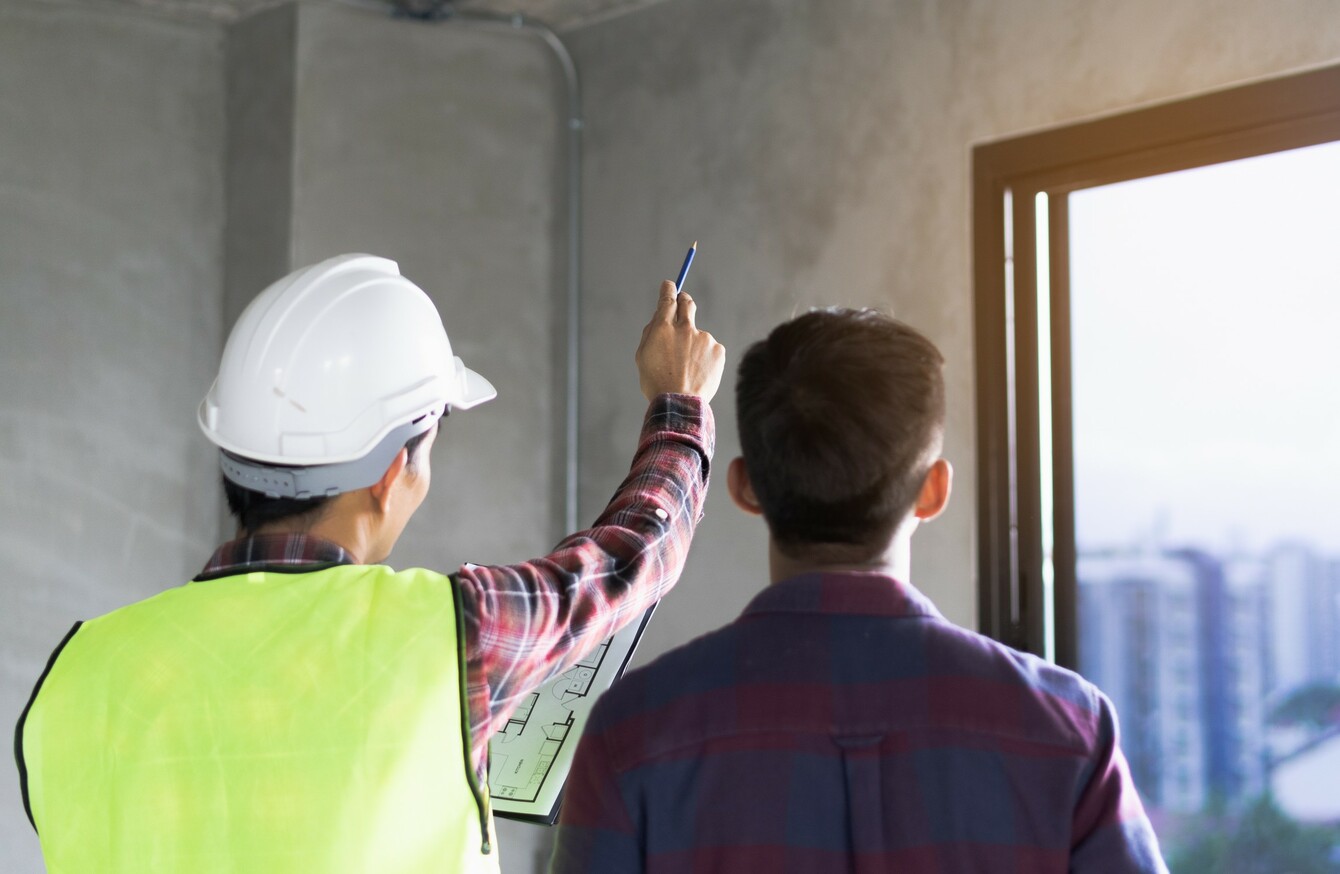 Image: Shutterstock/Pormezz
Image: Shutterstock/Pormezz
IF YOU'RE in the market for a new home, you've probably found yourself scrolling through property listings and considering the option of a house that's less than move-in ready. 
That tattered house in your ideal neighbourhood might have a significantly lower price tag than others, so it can be tempting to daydream of purchasing it and putting your own spin on it. But how can you tell the difference between a fixer-upper that's a good candidate for a facelift, and one that might be a bigger project than you bargained for? 
We spoke with an architect and a builder to get their expert advice on the elements you really need to think about when you're entertaining the idea of a fixer upper. 
1. Speak to a surveyor before you put an offer in: John Flynn, of John Flynn Architecture, suggested that your first port of call when considering a fixer-upper should be a building surveyor, who can give you an idea of whether you should take on the project. Flynn explained:
If there are a lot of defects, that will affect whether you can afford to take on the house.
A building surveyor will be looking for dampness in the roof, wood rot, cracks in the walls, and electrical system or windows that would need replacing. 
2. And find out if you're permitted to buy in the area: Flynn advised asking, "Does the locality have requirements about potential buyers needing to work in the area?" Some planning authorities may have requirements like this in place, which could affect your plans if you are hoping to commute to or from a distance. 
3. Figure out if the house has been extended before: "If internal walls were removed by previous owners and what remains isn't structurally sound," Flynn explained, that could indicate that more renovation work would be required. Likewise, if an extension has already been made to the property, this needs to be taken into account if you are hoping to expand. You can add up to 400 sq feet without planning permission, but previous extensions need to be counted in that total number, meaning you might be able to add less space than you originally hoped. 
4. Account for rising building costs in your budget: Building costs are on the rise, and along with them, the costs of less visible but nonetheless vital areas of plumbing and electrical work. Flynn says: 
Prices in the building industry are rising, so people might feel they can put in an extension but then find some of the basics are eating into their budget. 
5. Make sure there is room to expand, now or later: There is a whole host of reasons why you might want to add an extension – maybe it's the only way to add more light to an otherwise dim property, or maybe it's necessary to accommodate a layout that's a better fit for your family, or simply to make the home large enough for you in the long run. With a fixer-upper, that might mean expanding into the back garden or to the side of the property. If there isn't space to expand now or in the future, that might indicate that a fixer-upper isn't the right property choice. 
6. Create a plan if you need short term accommodation: Keith Downey, director of the Platinum Group, which specialises in renovations and new build construction, explained that replacing the big cost basics (the roof, electrical system, plumbing, windows or insulation) will mean that you won't be able to live in the property until building work is done. "You need to consider short-term accommodation," he said, during that time. 
7. Break the renovation into phases if you hit your budget max: Once you address those big ticket items, Downey said, "everything else is cosmetic." When that's complete, you can live in the property while making smaller changes or saving for another phase of renovation. Downey said:
Once you sort out the necessities, you can make a five- to eight-year project plan for making other changes.
That can give you time to save for making more cosmetic renovations or adding an addition, which can be harder to ascertain financing for than an initial mortgage. 
8. Count on potential energy savings in your monthly bills: Replacing a roof or plumbing might not be the most glamourous use of your budget, but it can certainly save you money in the long run. Downey said, "Things like windows, heating and electrical all affect how much you'll pay in utility costs" once you move in. A fixer-upper after you replace windows or add insulation could end up costing you less monthly than a move-in ready house with a lower energy rating. 
Find out how much you could borrow and what your repayments would be with the handy KBC mortgage calculator.
Find your nearest KBC hub or chat to us today.
Lending Criteria, Terms & Conditions Apply. Security and Insurance are required. The maximum mortgage balance is 90% of the property value. Max loan amount will typically not exceed 3.5 times an individual's gross annual income. KBC Bank Ireland plc is regulated by the Central Bank of Ireland.