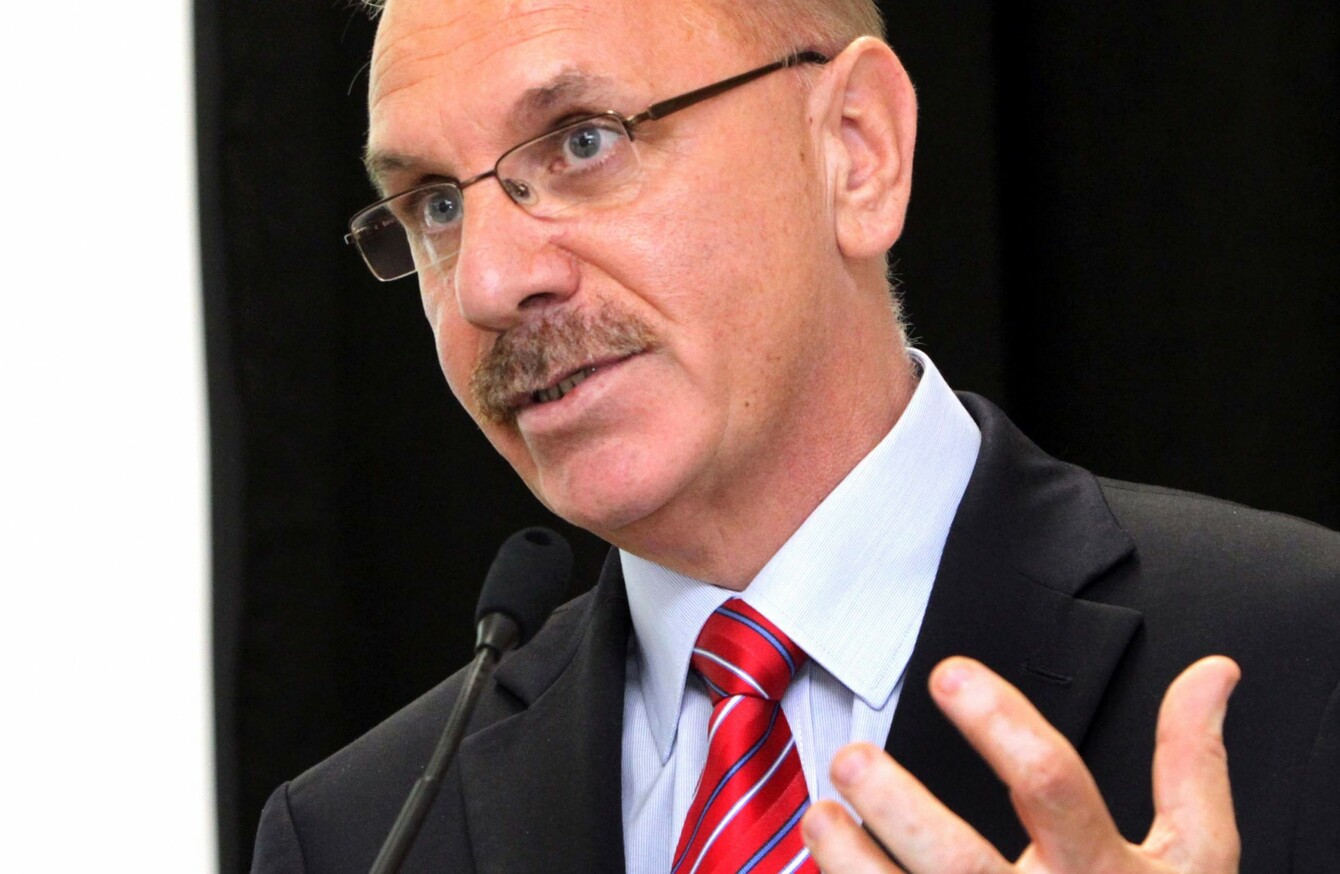 Paul Kelly of Console
Image: Mark Stedman
Paul Kelly of Console
Image: Mark Stedman
Updated 6.30am 4 July
HEALTH MINISTER SIMON Harris has confirmed that he is meeting with the HSE tomorrow to discuss its internal audit of the charity Console.
Harris said that he had read the report of the audit and that he had found it "disgusting and disturbing".
Meanwhile, interim chief executive of the charity David Hall has told TheJournal.ie that he will be writing to Harris tonight to secure funds so that Console's services for people affected by suicide can continue.
"I am engaged with the HSE and will be writing to Minister Harris seeking the HSE's support for the existing services," he said this evening. "We need to secure services and the services cannot continue in absence of support from the HSE."
He said that a decision on this needed to be made before the case appears before the High Court on Tuesday.
Hall took possession of some of the charity's assets, including two cars, yesterday.
He said that he took a forensic security firm with him which took possession of the files on computers which were handed over to him. The cars were taken to an auction house to be valued. A report on the assets is expected to be given to Hall in court.
Harris told RTÉ's The Week in Politics this afternoon that the HSE Console audit is "a harrowing read".
He said he was "not satisfied" with how HSE funding of the charity was being managed.
"I'm very concerned about this and I'm not satisfied in relation to it," said Harris.
He said that he had read a report of the internal audit of Console and that it was "a harrowing read".
"There are elements there that are quite frankly disgusting and disturbing," he said.
I'm really not pleased and it needs to be published as quickly as possible.
However, Harris said that in terms of the HSE's relationship with Console he was satisfied that it had received the service that it had paid for.
"The HSE procures a service from Console," he said.
"It grant-aids Console to provide bereavement counselling and the operation of a helpline.
"And the one thing I can say… we are satisfied that the service we paid for we did receive."
Harris said that he will be meeting with the HSE tomorrow to discuss the report.
The HSE is to appear before the Public Accounts Committee in relation to its funding to Console and other charities, its chairman Séán Fleming told the Marian Finucane Show today.
Saint John of God report
Meanwhile, the Daily Mail has published an investigation today into top-up payments made to more than a dozen senior managers at taxpayer-funded charity Saint John of God.
In a statement, Saint John of God Hospitalier Order said:
We are of the view that the once off payments made to senior managers in 2013, which were based on professional advice, was the correct thing to do. The payments  were made by the Order to discharge contractual obligations with managers. The payments did not impact in any manner or at any time, on the provision of services and supports.
 While The Order believes it is in compliance with public pay policy, it welcomes any review by the HSE into this matter. The Order is keen to fully co-operate with such a process, as soon as it is initiated. It has already shared with the HSE, the independent professional advice it received in 2013.
Finian McGrath, Minister of State for Disabilities, told RTÉ Radio One's This Week that the HSE is investigating the report.
With regard to the regulation of charities, he said "we have to up our game". McGrath said that the HSE is in talks with the order on this particular issue and they will be reviewing and responding to the issues that were raised.
He said that part of his objective as a minister of state is to "clean up that whole sector and ensure all children and adults with disabilities get the taxpayers' money into their frontline services".
McGrath said allegations made in the Daily Mail report regarding top-ups and Saint John of God are "not acceptable". 
"I will be demanding action," said McGrath.
Sinn Féin deputy leader Mary Lou McDonald said that with regard to this story, "we will want to know exactly what happened".
Speaking to This Week, McDonald said that there was "fairly intensive correspondence between the HSE and indeed the Department of Public Expenditure and Reform requiring these organisations including Saint John of God to compel with public pay policy".
She said that she would like to see the trail of correspondence between the State and Saint John of God.
"I would like to know what measures [there were] to ensure compliance," she said, adding that the situation"raises every question that we have raised before around how active, how vigilant, how attentive is the HSE in terms of the very substantial funding that goes to these organisations".
McDonald said she also thinks it raises a question for government.
She said that successive ministers for health have been aware that there were problems in the charitable sector around complying with public pay policy, and "we find ourselves now many years on back at square one".
She said that poor governance and poor practice is "very annoying and very disappointing for the public".
Fianna Fáil TD Marc Mac Sharry has called on the HSE to publish audits which it carried out on 27 charities "to ensure greater transparency within the sector".
He commented: "There are hundreds of charities across this country which provide excellent services to vulnerable people and we must ensure that these organisations are protected.  The scandal at console risks damaging their reputations, as well as that of the charity sector as a whole.
- With additional reporting from Cormac Fitzgerald
Comments are closed as the Console case is before the courts.