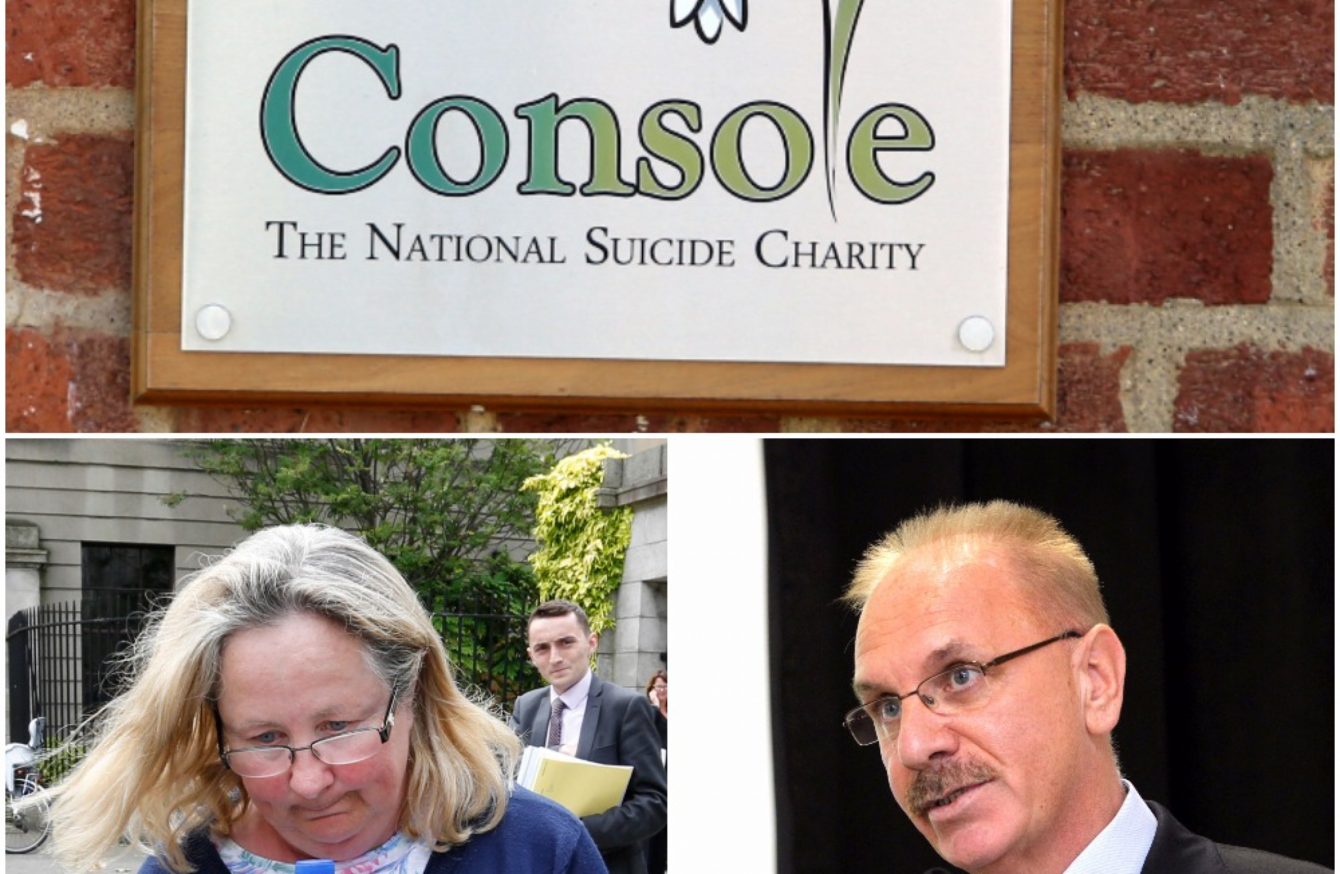 Image: RollingNews.ie
Image: RollingNews.ie
SUICIDE CHARITY CONSOLE is to be wound down following revelations that its founders spent donated money on personal expenses.
The HSE is looking to transfer its services to other organisations within the State.
The decision was taken after a meeting between the HSE, Department of Health officials, the Charities Regulator, other representatives from the sector and interim chief executive David Hall today.
Staff are being briefed this afternoon following what has been described as a "very constructive" meeting.
The HSE issued a statement today to confirm it has been making arrangements to transfer the services provided by Console to other areas of the healthcare sector.
"A major part of today's meeting was to discuss with David Hall a specific proposal for the continuation of the three services (24/7 Suicide Helpline, the Suicide Bereavement Liaison Service, and the Suicide Bereavement Counselling Service)," it said.
All parties at the meeting reiterated that the over-riding priority is the continuation of services to clients who are currently availing of them.
The shocking details of Paul and Patricia Kelly's spending from Console's fundraised money was first revealed two weeks ago by RTÉ's investigation unit.
The scale of the alleged wrongdoing has steadily increased over the fortnight, culminating in Hall being granted a court order to break the lock of a storage unit Kelly was seen transferring items into.
Kelly was shown to have a history of deception and had spent almost half a million euro on foreign trips, designer clothes, eating out and other expenses between 2012 and 2014 – while another half a million was spent on salaries and cars for the married couple.
The High Court has ordered their assets – as well as those of their son Tim – to be frozen and granted an injunction to prevent the three from interfering with the charity's records or finances.
Following Kelly's resignation as CEO, businessman David Hall was asked to take over.
He had warned that the charity may close down if funding became problematic. Console receives about €71,000 per month from the HSE but requires about €100,000 to run its helpline and counselling services.
He previously described the HSE as "the only show in town" for funding.
There are currently 12 full-time staff members and 60 part-time counsellors working at the Kildare-based charity.