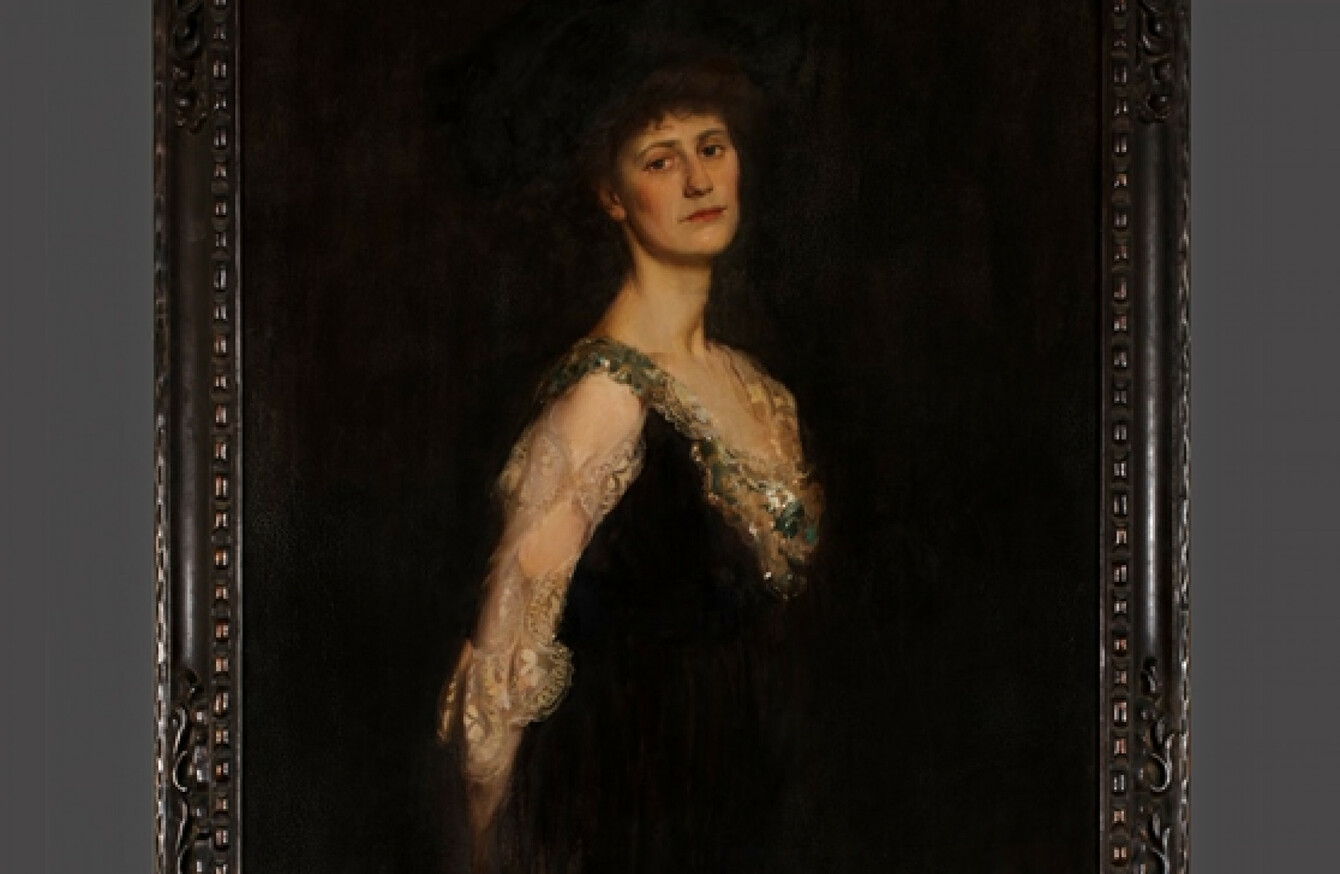 The portrait of Constance Markievicz to be presented to the House of Commons
Image: Eugene Langan
The portrait of Constance Markievicz to be presented to the House of Commons
Image: Eugene Langan
THE UK'S PARLIAMENT will formally mark the election of Constance Markievicz to the House of Commons today.
Countess Markievicz was the first woman in history to be elected to the British Parliament following the 1918 general election, when Ireland was still part of the United Kingdom.
Her election followed the passing of the Parliament (Qualification of Women) Act 1918, which allowed all women over 21 to stand for Parliament.
A picture of Markievicz will be presented to the Speaker of the House of Commons, John Bercow by Ceann Comhairle Seán Ó Fearghaíl this afternoon to mark the centenary of her achievement.
The picture is a photographic reproduction of a 1901 oil painting of Markievicz owned by Dublin City Gallery The Hugh Lane.
It will go on public display in the British Parliament's 'Voice and Vote' exhibition until 6 October, after which it will be transferred to Portcullis House for public display.
As a member of Sinn Féin, Markievicz never actually took her seat. The party abstained from attending the parliament in Westminster because it meant having to swear an oath to the British monarch.
She was one of many women who took part in the 1916 Rising, and was imprisoned and sentenced to death for her role in the Citizen Army.
Her sentence was commuted on the grounds of her sex, and she was released in 1917.
She was re-arrested and imprisoned the following year for her participation in nationalist activities in Ireland.
She was still imprisoned when elected to the House of Commons, and celebrated the historic win from her cell, where she received a letter from Downing Street inviting her to attend the state opening of parliament, addressed "Dear Sir…".
Speaking in the House of Commons last year, British Prime Minister Theresa May said it was important to recognise the historic role that women have played in Westminster.
When asked for clarity on May's comments by TheJournal.ie, the House of Commons said that whatever is said in the House is to be taken as it stands.