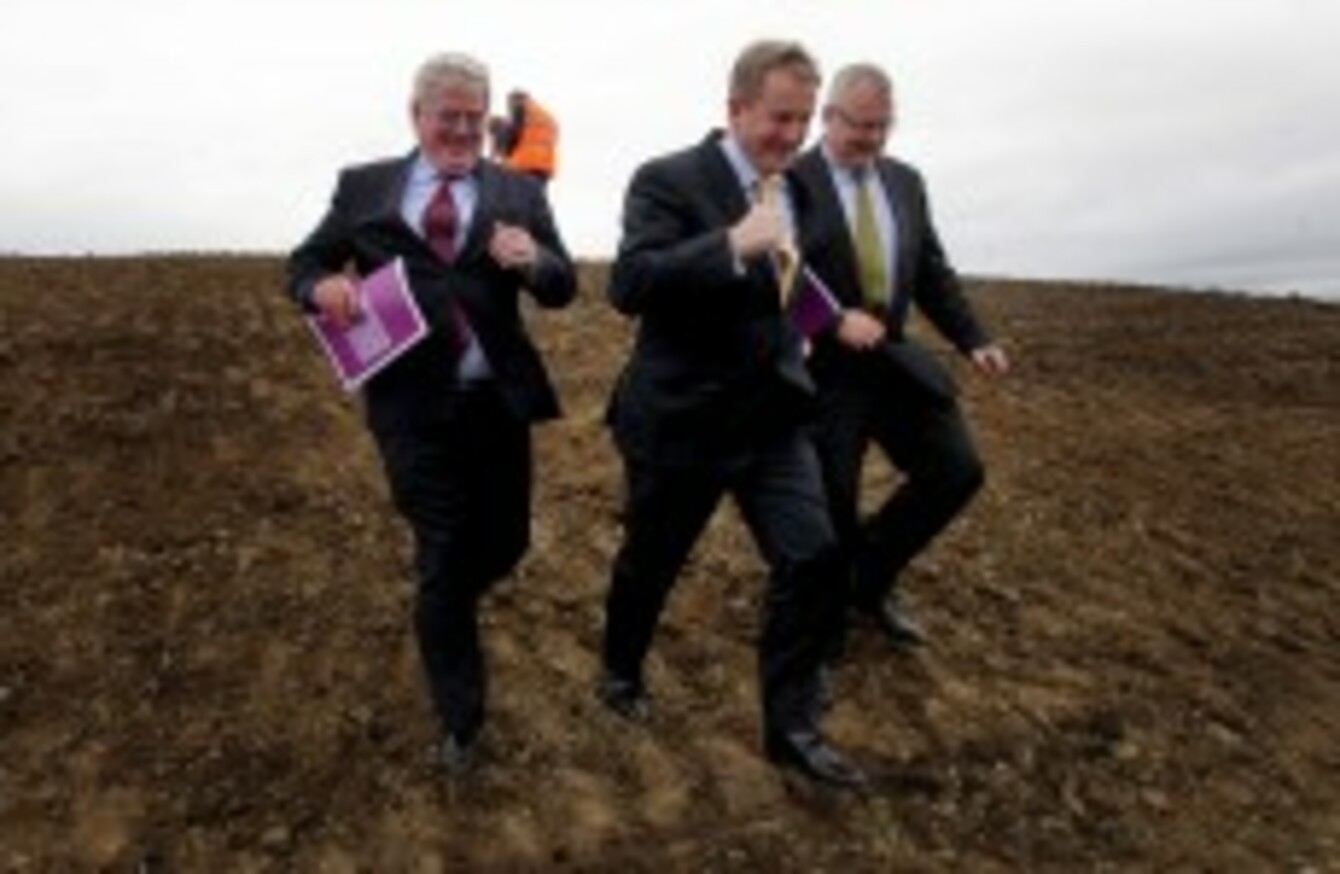 An Taoiseach getting active at the National Sports Campus.
Image: Mark Stedman/Photocall Ireland
An Taoiseach getting active at the National Sports Campus.
Image: Mark Stedman/Photocall Ireland
TAOISEACH ENDA KENNY has promised that the launch of the Government's new construction strategy will not lead to another property bubble.
Speaking at the launch of the Construction 2020 plan, Kenny pledged that while a "boom-bust" property market will not return, a sustainable construction sector is vital for the economy.
The plan will see a portion of mortgages to first-time buyers guaranteed by the State and also includes some capital expenditure programmes planned as part of the sale of state assets.
There has been a critical reaction to the Government's announcement from some quarters with Fianna Fáil describing it as a "pre-election gimmick".
Others like Lucinda Creighton TD said the idea of supporting first-time buyers was reminiscent of the kind of policies that led to Ireland's financial collapse.
"Nobody wants to go back to the bad old days of the construction and property boom. That won't benefit the country, young families or the sector itself," An Taoiseach countered this afternoon.
The spectacular crash in the sector has caused widespread hardship and ruin for many. The creation of a boom bust property market has left hundreds of thousands of families in negative equity, the consequences of which will be with us for many years to come. I promise you there is no going back to that past.
An Taoiseach's speech was delivered at the National Sports Campus in Dublin today and pledged that there would be a "tripling housing of output by 2020, adding 60,000 jobs to the construction sector over the same period".
He argued that there is a "severe shortage in (housing) supply driving up prices in some areas which is causing great difficulties for many young people".
Kenny pointed to Construction Industry Register which will be compulsory from next year and new building regulations as proof that that poor construction practices hat pertained in the past will not "be repeated".