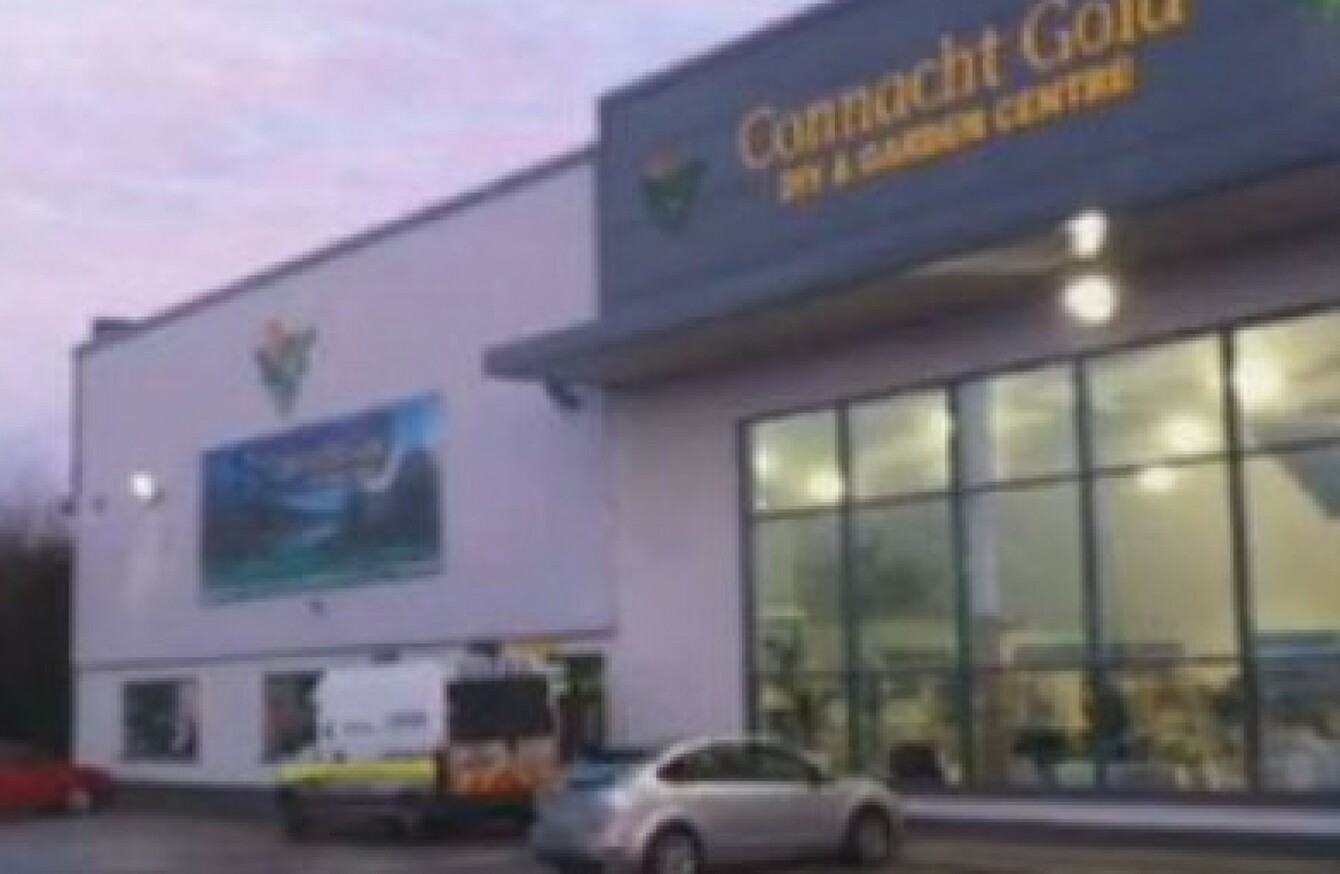 The Connacht Gold DIY and Garden Centre
The Connacht Gold DIY and Garden Centre
A CONSTRUCTION COMPANY has been ordered to shell out a quarter of a million euro for a safety breach that caused two men to lose their lives.
The incident happened on 29 January 2013 at the Connacht Gold (Aurivo) Co-Operative Society retail store in Farneyhogan on the Athlone Road in Longford.
In a special sitting at the Longford Circuit Criminal Court, Judge John Hannan made the ruling against Vincent Ruane Construction Ltd.
The company had previously pleaded guilty to the charges brought against it.
Patrick Gaffney and Sean Mulleady were standing at the retail counter of the store when high winds caused a 25 tonne section of masonry block wall to fall onto the retail section of the store.
Both men were struck by the falling masonry and died from their injuries later in hospital.
During the incident two other members of the public were injured, and a number of others suffering minor injuries and trauma.
Investigating the incident, the Health and Safety Authority (HSA) found structural problems with the way the wall had been constructed.
The masonry wall had been built during January and February of 2012 by Vincent Ruane Construction Ltd.
It was found that there had been a "significant deviation" from the original wall specification, with masonry blockwork being used instead of plasterboard slabs.
The 25-tonne section of masonry work collapsed as it did not have head or end restraints properly fitted to it.
Speaking about the judgement, chief executive of the HSA Martin O'Halloran said: "The accident should not have happened.
This wall should have been built to the proper building standards ensuring it is fit for purpose. As a result of this failure a number of families have suffered tragic loss and injury to loved ones.