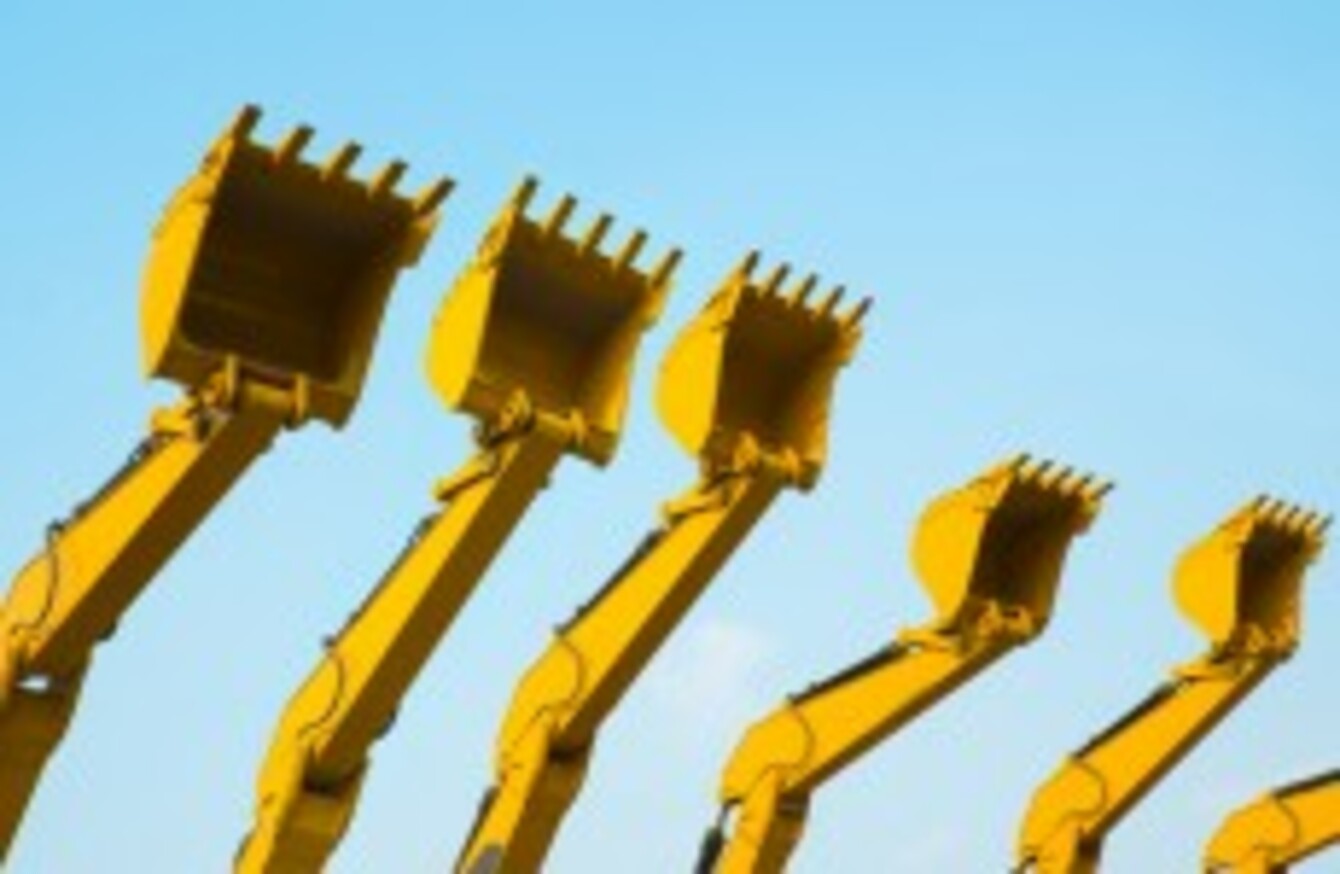 Image: Shutterstock/TaraPatta
Image: Shutterstock/TaraPatta
NOVEMBER WAS ANOTHER strong month for construction, according to an index which tracks changes in activity in the sector.
The Ulster Bank Construction Purchasing Managers' Index (PMI) registered at 63.5 in November, which was down from 64.9 in October but still signals an increase in construction activity in Ireland.
This result means that activity has now risen in each of the past 15 months.
The index had been in negative territory (meaning that orders were slowing down rather than increasing) from mid-2007 and 2013, but in recent months it has seen a big improvement.
Last month saw the PMI noting the second-biggest rise in activity since surveys began in 2000 – and the highest since 2004.
New orders
Ulster Bank said that growth in the Irish construction sector remained elevated in November as activity, new orders and employment all rose sharply again.
In addition, business sentiment reached a new record high amid optimism surrounding the Irish economy. Cost inflation was the highest since March 2012.
Simon Barry, Chief Economist Republic of Ireland at Ulster Bank explained:
Activity continued to expand at a very solid rate last month, though at a slightly slower pace than in October. This brings the run of monthly activity gains to fifteen as the sector's recovery continues to gain traction, albeit from the very depressed levels reached during the downturn.
He said that companies are pinning the latest expansion on general improvements in the construction market and stronger economic confidence.
"Overall optimism among Irish construction firms improved sharply in November in reaching a new record high for the survey which began in June 2000," he added. "Almost three in four firms expect activity to increase over the coming year, reflecting perceptions that the broader economic environment is set to continue to improve."
Hiring new staff
For the second month running, all three categories of construction saw rises in activity, with the sharpest expansion on commercial projects, closely followed by housing.
The rate of expansion in civil engineering activity, meanwhile, quickened sharply during the month and was the fastest for eight years
The panellists told the index that that confidence in the wider economy and improvements in the construction sector had led new orders to rise. They also indicated that the wider Irish economy is expected to strengthen further over the coming year, which will lead to further opportunities for growth.
All of this even led some construction firms to increase staffing levels.