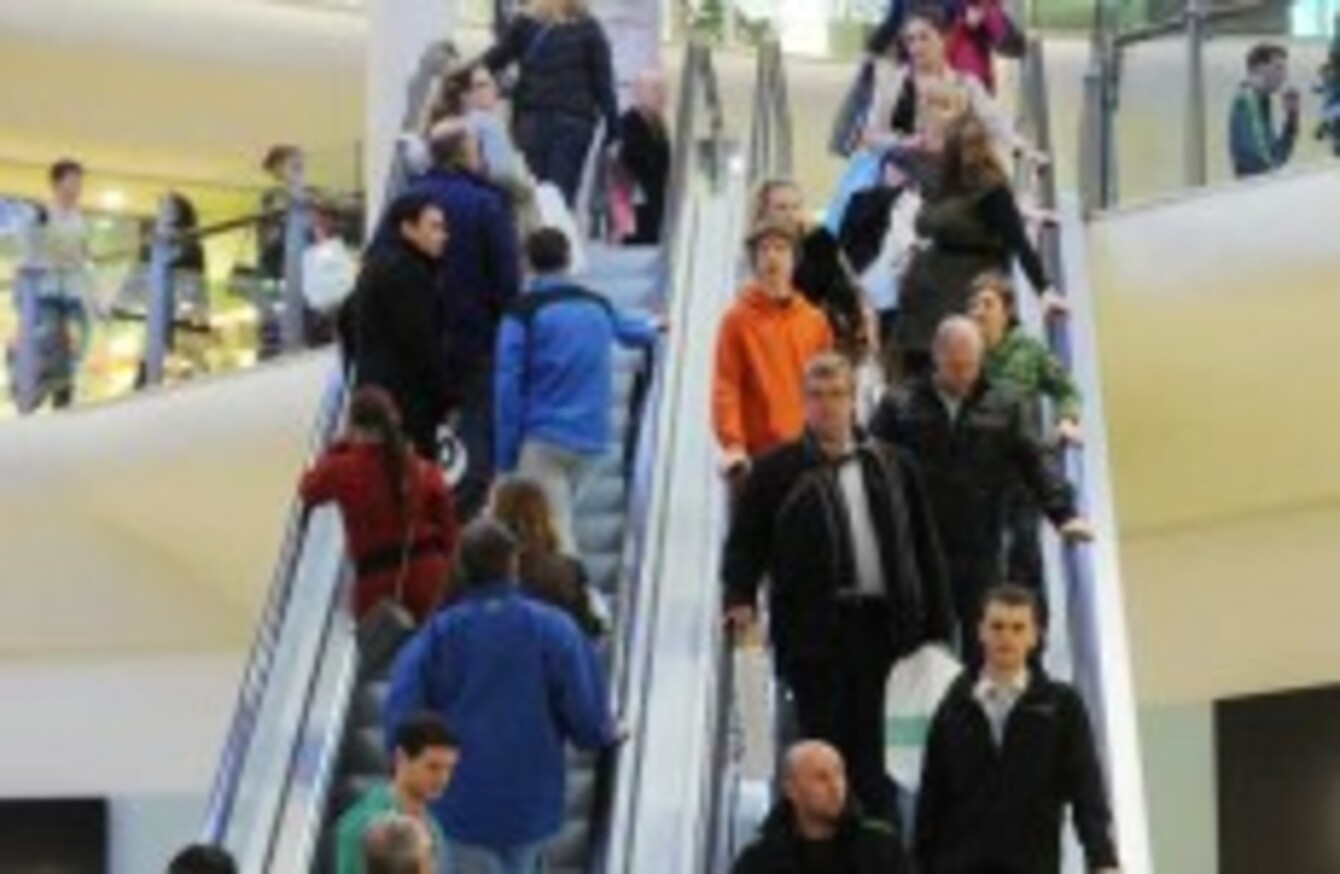 Image: Laura Hutton/Photocall Ireland
Image: Laura Hutton/Photocall Ireland
IRISH CONSUMER CONFIDENCE increased marginally last month as more positive views about the economy and the outlook for jobs emerged. However, people are nervous about the looming property tax costs, water charges and cutbacks to pay envisaged in the Croke Park 2 deal.
The KBC Ireland/ESRI Consumer Sentiment Index shows there was an increase from 59.4 in February to 60.0 in March. The small improvement compares to a small reduction compared to March of last year.
The three-month moving average climbed from 57.8 to 61.2.
The report said sentiment was up due to the improved buying climate for durable consumer goods. Although the perception of personal finances worsened, expectations of unemployment and the economy in general improved modestly.
"The broadly steady sentiment reading for March suggests there were no overwhelming developments during the survey period that caused Irish consumers to see the world very differently," Austin Hughes, KBC Bank Ireland. "Unlike a more traditional recovery, there is little in the current environment to make Irish consumers notably more upbeat about the future."
Hughes added that while Irish consumers think the economy may be on the mend, they don't see that translating into improved living standards in the year ahead. "In fact, they expect some further deterioration in spending power," he said.