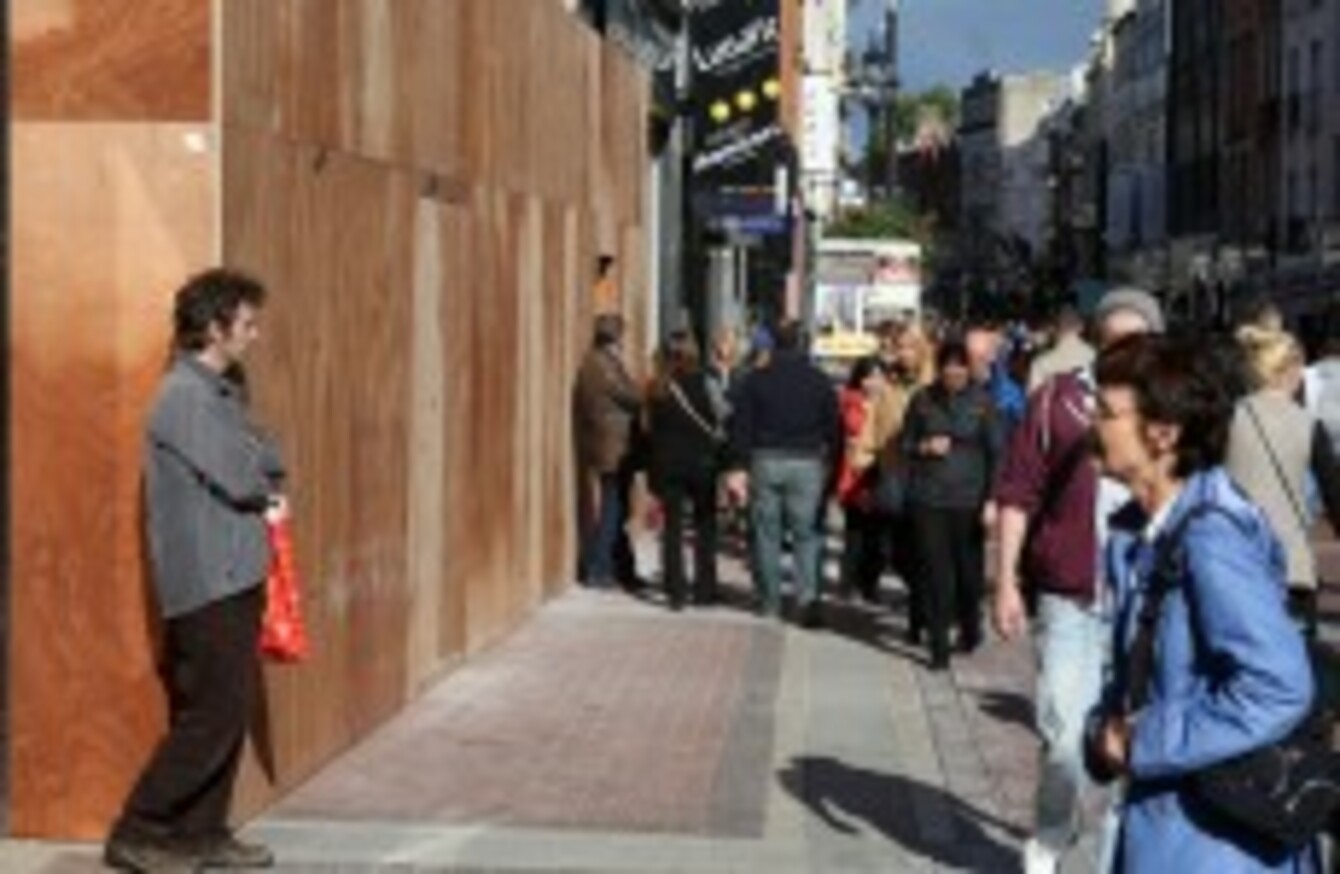 Image: Sam Boal/Photocall Ireland
Image: Sam Boal/Photocall Ireland
IRISH CONSUMERS FEEL more confident about the economy in the wake of the Budget, a new survey has said.
The KBC Ireland/ESRI Consumer Sentiment Index increased to 76.2 in October, up from 73.1 in September.
The index is based on consumers' perceptions of their future financial situation, their economic outlook for the country as a whole and employment expectations. It examines how confident consumers are in the next 12 months.
Kevin Timoney of the ESRI said that the level of consumer confidence was the highest since June 2007.
"October's improvement was mainly driven by more upbeat perceptions of current economic conditions, in particular the buying climate for durable household goods.
"Respondents continue to foresee improvements for unemployment and the general economy over the coming year. Expectations of future household finances decreased moderately in October, but the forward-looking trend has been positive since April."
Austin Hughes of KBC says that the survey shows Ireland is "past the worst".
"The survey hints at an emerging view that the Irish economy is now clearly past the worst even if there is little expectation that dramatically stronger conditions are set to take hold.
"This easing in fears about the economic outlook seems to have prompted an improvement in the buying climate of late. Spending power is still under pressure but signs of improvement in the jobs and property markets may be making consumers a little more willing to spend."