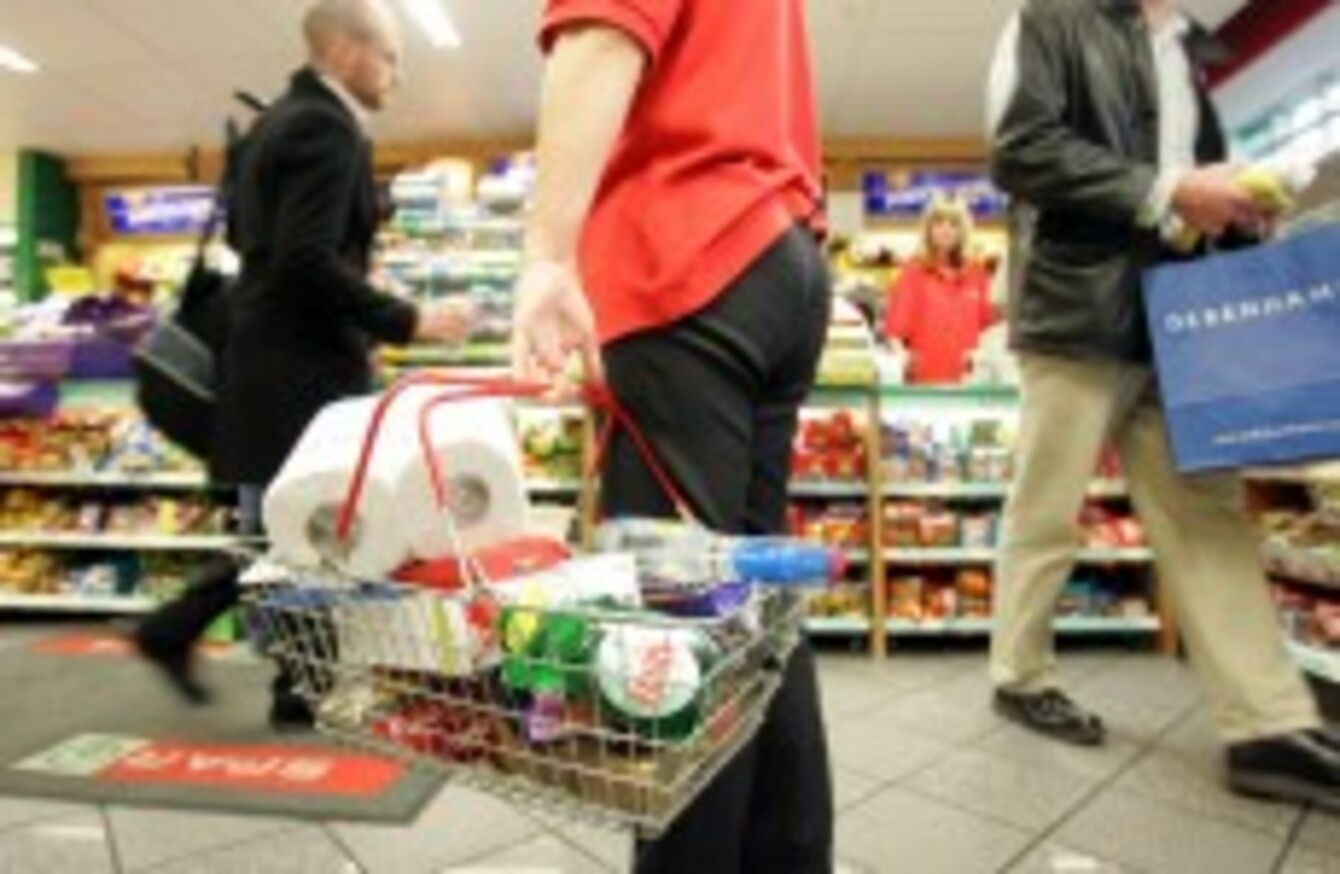 File photo
Image: Leon Farrell/Photocall Ireland
File photo
Image: Leon Farrell/Photocall Ireland
CONSUMER PRICES WERE 1.2 per cent higher in January than they were one year ago, according to the Central Statistics Office.
The biggest single price increase was in the area of education, which rose by 4.7 per cent. Alcohol and tobacco also rose (4.5 per cent) as special offers in off licences and supermarkets shrank, while miscellaneous goods and services increased by 3.6 per cent.
Communications fell by 5.7 per cent, while household furniture dropped by 3.3 per cent and clothes and shoes also fell (1.2 per cent), partly due to the post-Christmas sales.
The Consumer Price Index found that prices in January fell by 0.5 per cent compared to December 2012. However food and drinks increased slightly.
Pizza and crisps both rose by more than 7 per cent in January compared to the previous month, while cocoa, dried fruit and nuts, chocolate, lamb, goats and fish all saw month-on-month.
Tea dropped by 6.4 per cent while jams, pasta products, coffee, ice cream and fruit juices all dropped in price.