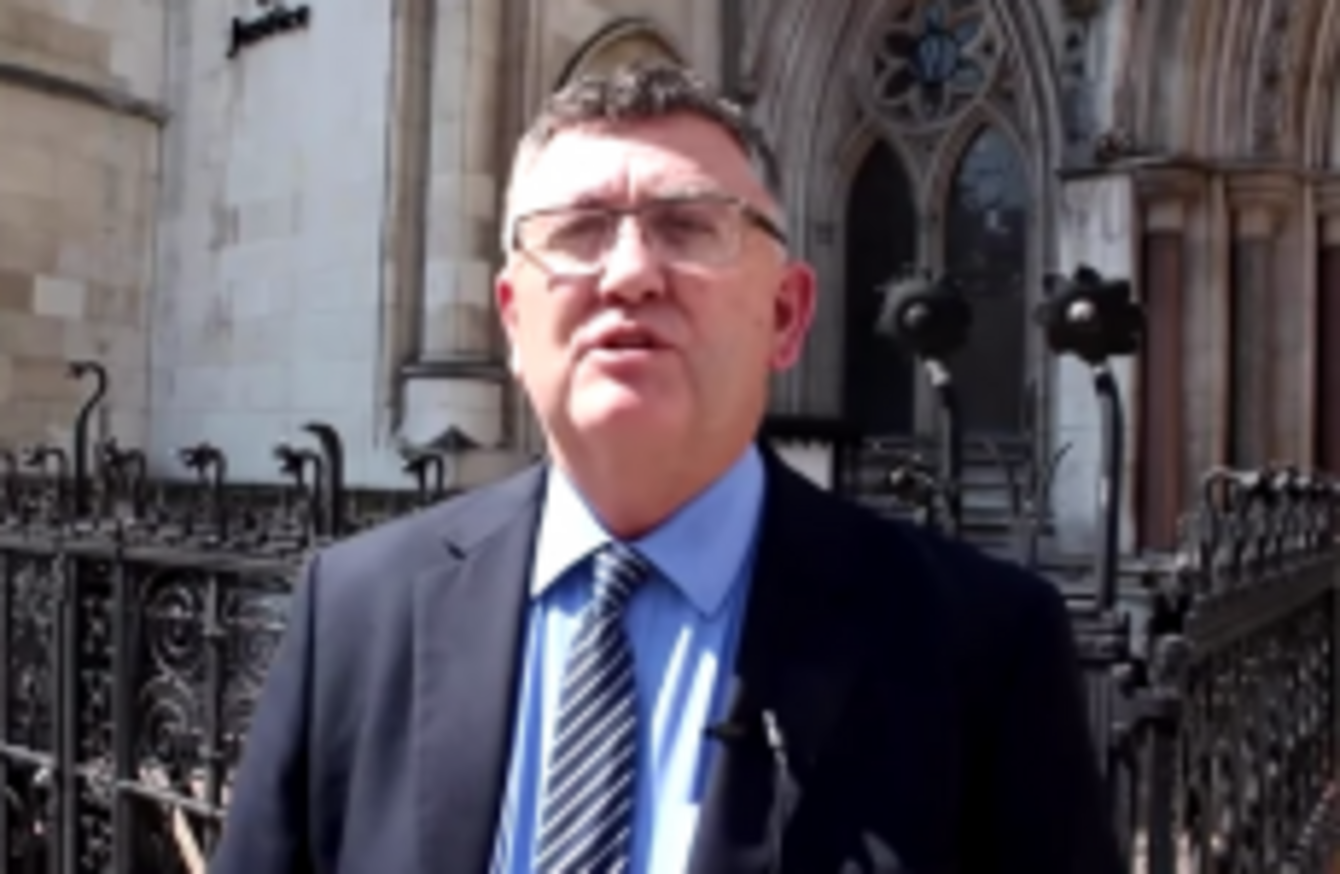 Mike Davidson
Mike Davidson
A GROUP WHICH believes people can change their sexuality through counselling has had a meeting tomorrow cancelled.
Mike Davidson, director of the UK-based Core Issues Trust, had been set to speak at the event which will focus on the upcoming same-sex marriage referendum.
His group describes itself as one that "assists men and women who voluntarily chose to understand and change their same-sex attraction and expression".
However, it also says that it respects the rights of individuals who identify as gay and do not want to change.
Bill Hamilton, who had organised the  'Yes or No, a Faith Perspective on Issues Concerning Same-Sex Marriage' event, said that the hotel had withdrawn the use of its facilities after being contacted by media.
Core Issues Trust
In an interview with TheJournal.ie about his group, Davidson said:
We represent a group that believes that autonomous individuals should have the right to move away from homosexuality if they want with the help of qualified individuals.
Davidson said that he had personally engaged in a "gay lifestyle" when he was younger but had changed this overtime with "counselling and prayer". He is now married to a woman and they have a number of children.
For me, for as long as I could remember I was attracted to the same sex. So I have an understanding when people say they didn't choose to have those feelings. As I went on in life, I went on to realise that I have choices around them.
On the group's opposition to same-sex marriage, he said that they have connections with groups in the Republic of Ireland, and that his group held the view that, "human sexuality is fluid".
"You don't need a therapist. Some people experience homosexual feelings and act out in that way in life and then move away from that.
Some people want the freedom and the right to have support in that. We think that relates to the same-sex marriage as it has often been sold as an issue of compassion to people who have no alternative.
On the term 'conversion therapy', Davidson said it is one that his group felt was a "throw-away term" and does not agree with. On this, he said:
We offer support for men and women who want to move away from homosexuality and we work to protect their right and freedom to do that and to choose the pathway that they want to follow in their lives.
Opposition
In January, a memorandum of understanding was signed by 14 bodies in the United Kingdom including the NHS, the British Association for Counselling and Psychotherapy (BACP) and the British Psychoanalytic Council opposing the practice of conversion therapy.
The document states that to "try to change or alter sexual orientation through psychological therapies are unethical and potentially harmful".
Speaking to TheJournal.ie, Anita Furlong, a qualified counsellor and member of the Irish Association for Counselling and Psychoterapy operating in Waterford, said, "it is very, very controversial… all the major organisations have declared it as an unethical treatment. It doesn't work and can prove harmful."
Invitations for the event had been sent by the group, telling invitees the issues will be addressed in a "calm, friendly manner".