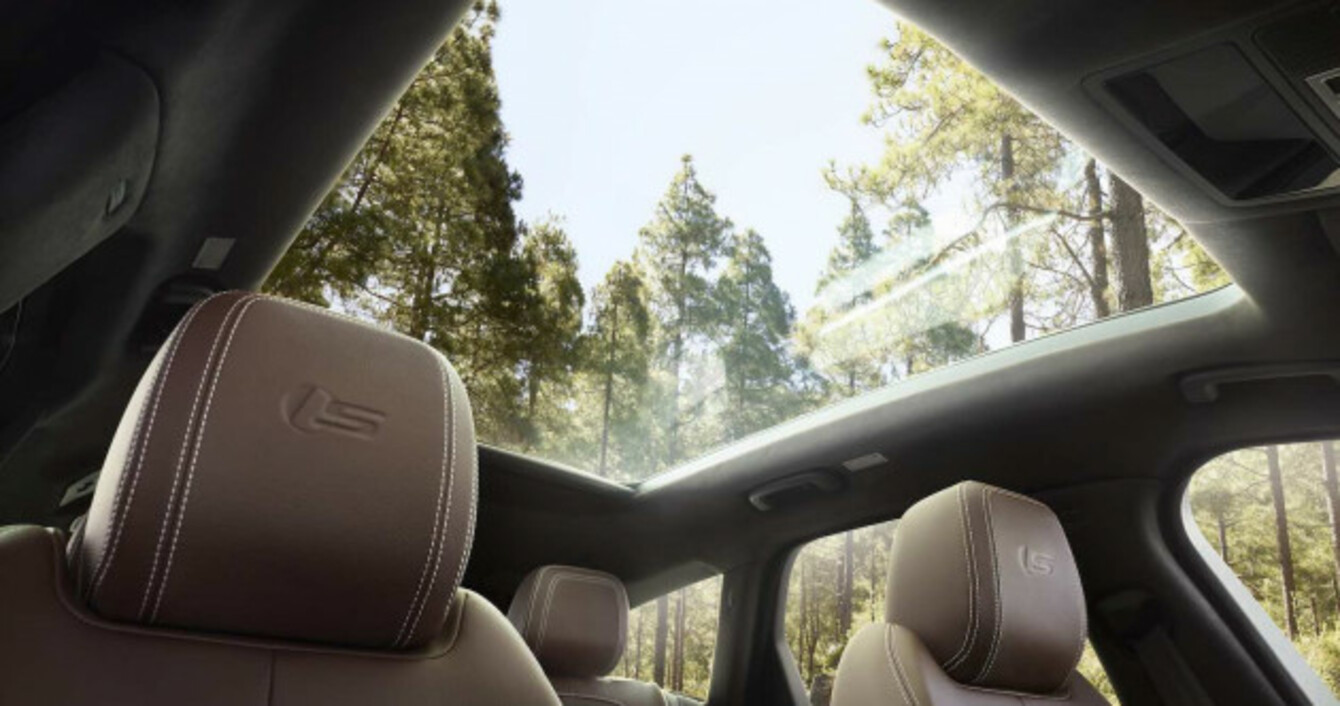 Image: Jaguar
Image: Jaguar
WHILST WE HAVEN'T got flying cars, yet, there are some pretty cool new features in modern motors that would surely impress the Jetsons, and Doc Brown.
Cars nowadays feature blinds that open with a flick of a wrist, settings so that you don't annoy the neighbours and huge touchscreens with futuristic graphics and 3D display.
Here, we take a look at five cool features that have made their way into cars this year.
1. The 'Quiet Mode' on the new Ford Mustang
The 2018 Ford Mustang comes with an industry-first Quiet Start Mode (or Good Neighbour Mode).
Basically, it's to stop you looking and sounding like the neighbourhood jerk. Switch your gorgeous V8-powered Mustang to "Quiet Exhaust" and "Quiet Start" modes to silence the exhaust system when making noise isn't a good idea, ie in the middle of the night or morning when your neighbours are sleeping.
Having tried this out myself, it really does make you a much more considerate neighbour. Click here to read our Ford Mustang review.
2. The gesture-controlled sunroof blind on the Jaguar XF Sportbrake
A first for Jaguar, its new XF Sportbrake's vast panoramic roof features a gesture blind. This means you can open and close the sunroof blind with a simple swipe of your hand. Nifty.
It also means you'll look like a superhero with super powers to the little ones sitting in the back. Oh what fun!
3. Augmented reality navigation on the new Mercedes-Benz A-Class
The new A-Class features the very cool Mercedes-Benz User Experience (MBUX) multimedia system. This artificial intelligence-enabled infotainment system blends a newly designed touchscreen with augmented-reality navigation, voice activation and a new three-word address navigation system.
The whole system is very impressive but I particularly love the augmented-reality navigation. Video images of the surroundings from a front camera are augmented with helpful information like arrows or house numbers superimposed on the 10.25-inch touchscreen to help drivers find addresses. It is very cool and very useful.
4. The ePedal on the new Nissan Leaf
One of the most interesting features of the new Nissan Leaf is the ePedal, which activates brake regeneration as soon as the driver lifts off the pedal. The ePedal technology enables the car to accelerate, decelerate and come to a complete stop by simply increasing or decreasing the pressure applied to the accelerator. It is essentially one-pedal driving.
With a deceleration rate of up to 0.2G, the e­Pedal eliminates the need for drivers to constantly move their foot from the accelerator to the brake pedal to slow down or stop. This helps reduce fatigue and stress in daily city driving, allowing the driver to use the brake pedal up to 90 per cent less than in conventional cars. I loved this feature and found it very handy, once I got used to it. Click here to read our Nissan Leaf review.
5. The shopping bag boot on the Volvo V60
Source: Dave Humphreys
Sometimes it's the simple things that can make a big difference and whilst the boot of the new Volvo V60 isn't ground braking it is quite useful. There is a flip up floor that features hooks and an elasticated section to hold your shopping bags ensuring that none of the items fall out.
It really works and it stop glass bottles banging together and just makes everything nice and secure. Click here to read our Volvo V60 review.
Want to make sure you don't miss out on anything going on in the world of motors? Like us on Facebook and and follow us on Twitter for the latest updates.