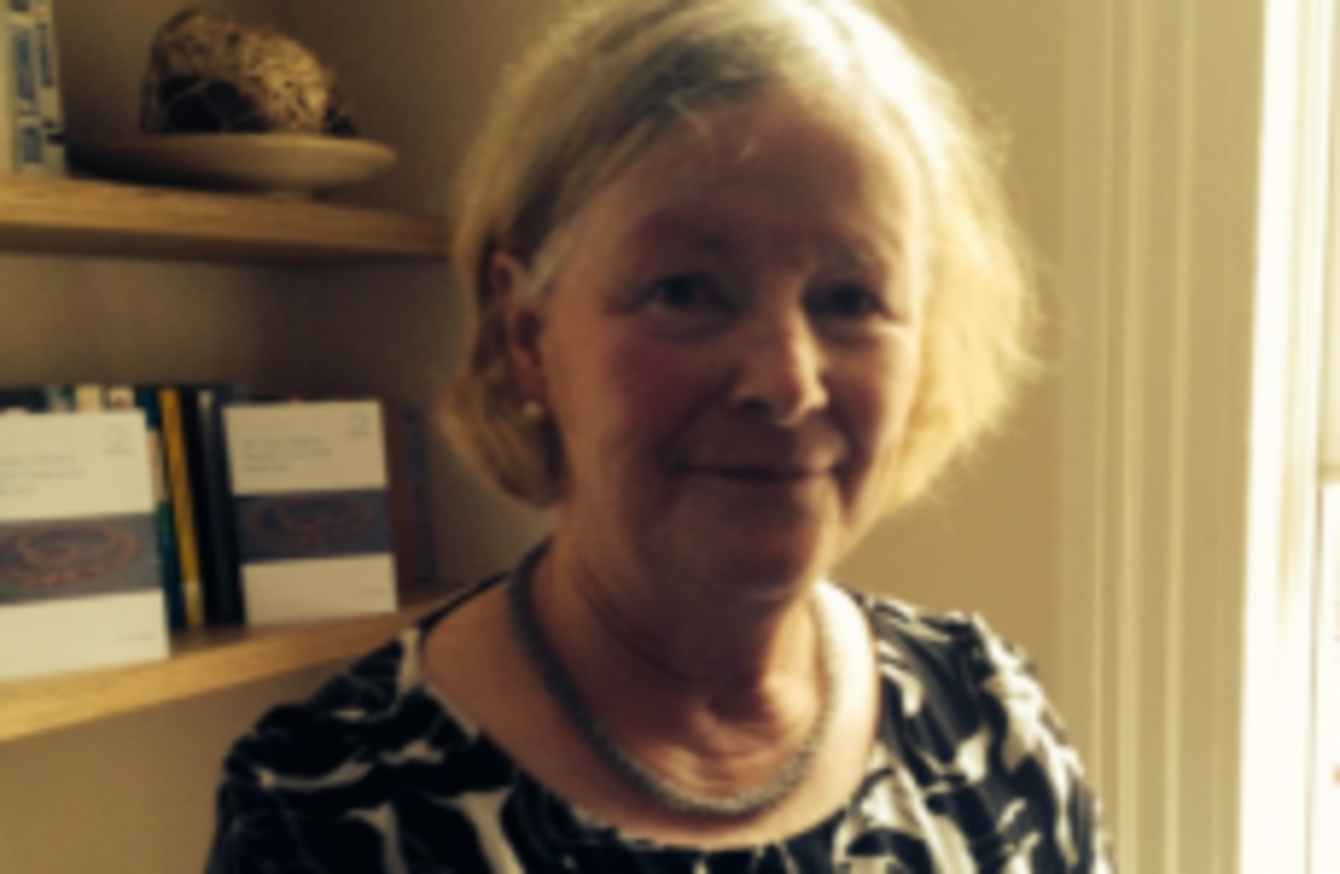 Image: Cliodhna Russell via TheJournal.ie
Image: Cliodhna Russell via TheJournal.ie
ANNE MCGRATH IS the mother of a drug addict. Her son has been on drugs since he was 17 – he's now 44.
She told TheJournal.ie that while she knows about the terror experienced by those who are addicted - she is also very aware of the horror that the loved ones and parents of those with addiction suffer.
Anne explained how she did "what most mothers in the country would do" and kept the addiction a secret when she first found out.
"We didn't realise he was taking drugs for many years. Although we suspected that there was something 'not right' – we put it down to adolescence.
"However it got worse and we were faced with the true extent and impact of this addiction.
My husband died eight years ago and I was left alone with my son – trying to help him overcome the addiction and also to keep the drug dealers away from my home.
"I tried to fix it myself. I was fending off drug dealers and their 'hard men' pursuing us for money and when you pay, they want more.
"The worst thing I could have done was pay them but I learnt to say no.
We have had death threats, we have had the windows and doors of our house smashed and we have had constant abuse on the phone.
"My heart was breaking inside and anybody I shared with said I should throw out my son. I was never going to do that."
'For the first time I felt safe'
"We finally got to a stage where my son went to the Coolmine Therapeutic Community for therapy and it was great.
Like any other mother, I pushed him and nagged him to go to the pre-entry sessions. And I drove him to and from them.
"He got a place in The Lodge and participated in the residential therapy programme. I was so relieved.
"In fact – my sister-in-law told me that not only had the addiction taken its toll on my son, but I was also shattered and that I should take the time to rest and build my strength up.
"During that time my son told me about a craft group in Coolmine whose loved ones had addiction problems. He asked if I would like to join. I did and it was great. This group then became the family support group.
"And for the first time I felt safe telling my story to people who shared different situations, but similar fears, pressures and terror.
It was the first time I was in a group with people like myself. They were as heartbroken as I was. I wasn't the only one in the world.
"I had spent years in this lonely bubble of fear. It was my son and I trying to cope with this.
"Unfortunately my son relapsed and is still trying to come to terms with the fallout. And let me tell you, the fallout is not limited to health issues."
'I shake when I hear a body has been found'
Anne explained how since the relapse things haven't been easy – but the support from Coolmine helps her get through.
I shake when I hear on the news that a body of a young man has been found.
"I am listening to find out where the body was found, how old the person was and what he looked like. Just in case.
"However, when my son relapsed I have to say I found myself in a better place to handle these problems. Firstly because I have been through it before.
"I also have the support of Coolmine staff and the families who I work with who provide me with advice and strength every week.
I remember getting a call asking me how I was – not how my son was – but how I was. Now I know that when I need help I can pick up the phone.
"As a mother still struggling with my son's addiction, I would advise any parent or partner who is faced with this problem to seek advice and help as soon as possible.
"Addiction is a big problem. It's too big to be sorted out by you and your family on your own.
"There are people who have lived your future and can help you, even if it is only to listen to your problem and to share their experiences.
I have a long way to go yet to see my son drug free again. This time I am not alone in taking on this challenge.
"I get stronger everyday thanks to the support of Coolmine family support."