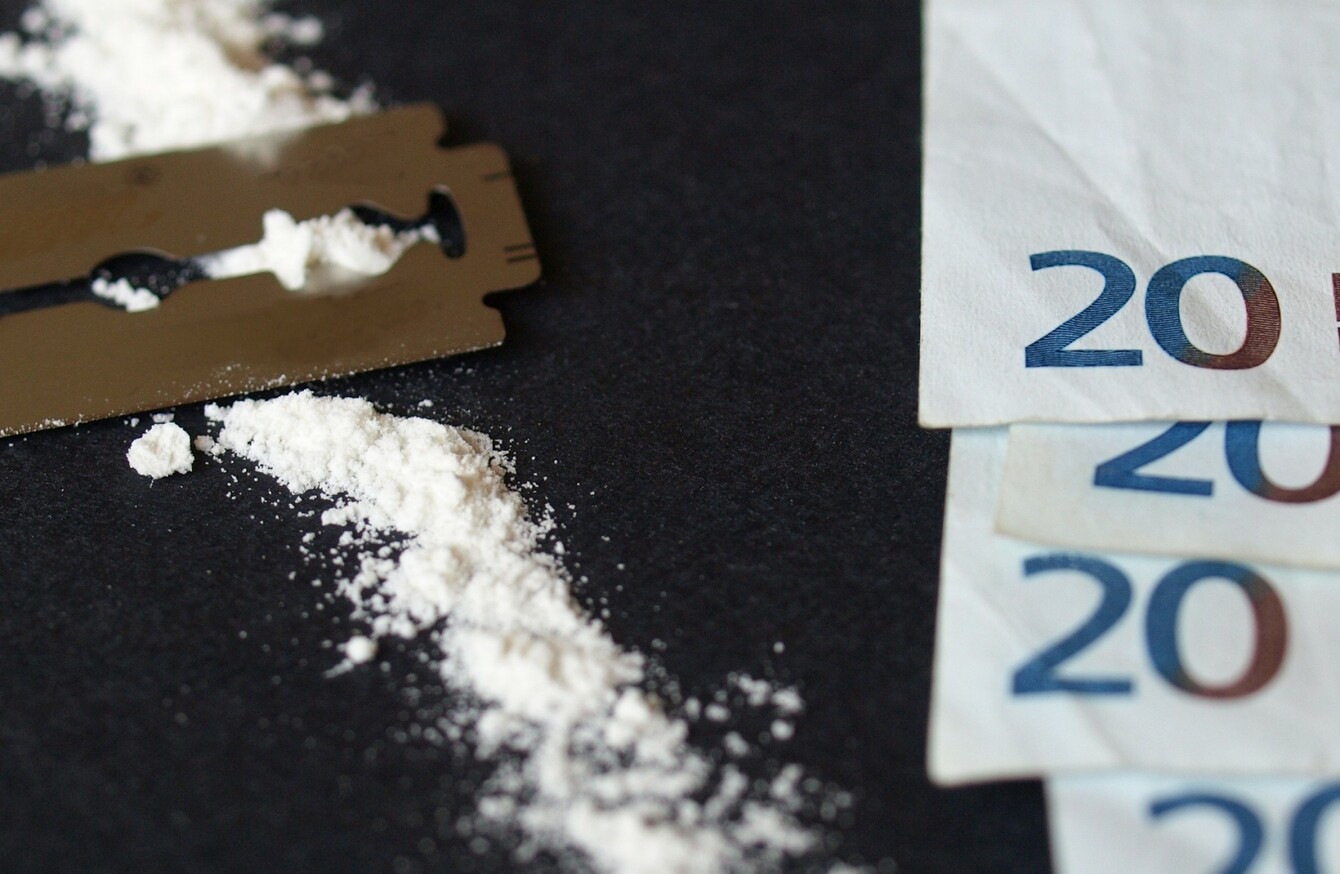 Image: Shutterstock/Claudio Divizia
Image: Shutterstock/Claudio Divizia
PAUL (53)* STARTED SNORTING heroin when he was 18. He had been involved with drugs before, and had grown up in a family where stealing was commonplace.
"I come from a dysfunctional family – where thieving was the norm," says Paul.
So before I took drugs I was thieving from a young age and when I was about 18 I got introduced to heroin – back then you snorted it.
But I had seen over the years my friends die from it because needles were introduced then and people were getting HIV – thankfully I wasn't involved with it then.
This was about 1988. In 1990, Paul moved from heroin to a more expensive cocaine habit. He would steal to fund his habit and his life suffered as a result.
"About 1990 I started snorting cocaine and I developed a cocaine habit over a year of taking it," he says.
My marriage broke up then due to my addiction.
I would take heroin, pills, anything to get stoned or feed the habit.
Eventually, he was sent to prison – but that didn't help the problem.
I got charged – I don't really want to say what I got charged with – I ended up in court, I ended up in custody for six months…
I had a 14-day detox that sent me into the most horrible withdrawals that I've ever had.
But still, when I got out of prison I still went back to heroin.
Paul's life continued in a spiral of addiction and crime. In 2009, facing down a lengthy jail sentence for possession of firearms, and feeling suicidal, he finally realised that he needed proper help.
Coolmine Therapeutic Community
Paul first entered Coolmine Therapeutic Community on 10 March, 2009.
Coolmine Therapeutic Community is a drug and alcohol treatment service located in different parts of Dublin.
Established in 1973, it has an holistic approach to tackling addiction issues using the philosophy of the Therapeutic Community (TC).
This is primarily a self-help approach to tackling addiction, with staff/peers acting as facilitators of change – but the ultimate responsibility rests with the person themselves.
About half of Coolmine's clients come from the prison service, with a significant amount of them living with long-term housing or mental health problems.
They are funded by a number of organisations including the HSE, the Department of Justice and the Office of Social Inclusion.
"I went into Coolmine to be a stronger person going into prison – not to be doing drugs – and to get a reduced sentence. They were the two main reasons," says Paul.
"So I got in there and I saw a whole different outlook on why I was using drugs."
I learnt why I used drugs – there was a lot of stuff I had kept inside, stuff from my past that I hadn't told anyone since I was kid, things that happened that I wouldn't have even told my family.
I blamed everyone for my addiction bar myself.
Paul finished three months at Coolmine Lodge in Dublin 15 before he went to prison to start serving his sentence.
The three months at Coolmine had a profound effect on him, he says, and he managed to avoid taking drugs for the over two years he spent in prison.
"For the first six months in prison I was living in a four-man cell and they were taking pills and heroin," he says
I ended up getting respect for not taking anything – but it was always my determination to get back to Coolmine to finish out my therapy.
Pathways through treatment
Earlier this week, a study was launched which showed that 72% of Coolmine's clients are still drug-free two years after receiving treatment. That figure rose to 85% when the clients had completed and graduated from the programme.
The pathways through treatment study was launched by Health Minister Leo Varadkar. Other notable statistics include:
98% of clients were not engaged in criminal activity two years after finishing the programme.
Employment rates of clients went from 3% at intake to 25% after two years.
Criminal activity fell, and engagement in education rose in general in clients who had attended the centre.
Treacy Cagney, an outreach and clinical nurse manager at Coolmine for the past five years, says that the holistic, considered approach to tackling addiction is what works best.
"No two people are going to be the same here – and it is a case that you will have people with more complex needs."
If you have a significant mental health issue, or a housing issue or a learning difficulty – which we see a lot – you are going to progress slower through the programme.
Treacy also says that people "slipping" from the programme and using drugs while receiving treatment is a common occurrence – but that factors like this are all part of trying to help people.
This is part and parcel of working with addiction and the people that we're dealing with here have been in addiction for 10 or 15 years – so there's a lot of work to be done to reverse patterns.
It's not a case of just treating someone in addiction – you have to look at the core issues that are there: around trauma, around poverty, around lack of education… and the really poor health that people present here with… So you're addressing many issues.
Coolmine also offers the only treatment centre in the country where mothers can go with babies – Ashleigh House in Damastown in north Dublin.
There are 10 beds at this centre for pre-school children to sleep while their mothers receive treatment, and there is also a full crèche service offered Monday through Friday, as well as facilities for older children to visit on weekends.
Treacy says that one of the main focuses of the Coolmine treatment is to break the cycle of addiction and drug use that blights entire families – to battle the revolving door system that people find themselves in: going from children's homes to prisons, repeatedly throughout their lives.
"We need to get people out into education and out into employment – to start giving them another option."
Another option
Paul stayed clean for the two years and four months he spent in prison.
When he was released, he returned to Coolmine to finish his treatment. He fully graduated the Coolmine programme on 5 September 2012 and has been clean since.
He now operates as a sole trader in construction and works nights at the Coolmine Lodge, working with others battling addiction like he once was.
He says that he owes his sobriety and life to the Coolmine programme.
"I help people out now. People would believe me if said to them I knew someone selling drugs – they know where I come from.
Well, now I tell them that this programme works, believe me – because I've done it all.
For Paul, stealing came before he used drugs, and much of his therapy was focused on coming to terms with things that had happened to him or that he had done in the past.
Now, he says his whole outlook on life has changed.
"I'd say it to lads every day I'd see working in the morning: 'Just be grateful you can get out of bed.'"
They'd be moaning about the rain and I'd say that's a bonus as well – that's how precious life is.
For Paul, life is now about looking forward and appreciating the things that he has.
You can't look back on your past, that's what I've learnt, because if you live in your past you won't move forward.
"I've asked for forgiveness for it, anything I've done. Today I don't hurt anyone, I don't harm anyone. I'm there for my children and I'm there for my grandchildren, and most of all, I don't hurt myself."
*Paul's last name has been withheld to protect his identity. 
Anyone with an interest in the Coolmine Therapeutic Community can visit their website at www.coolmine.ie