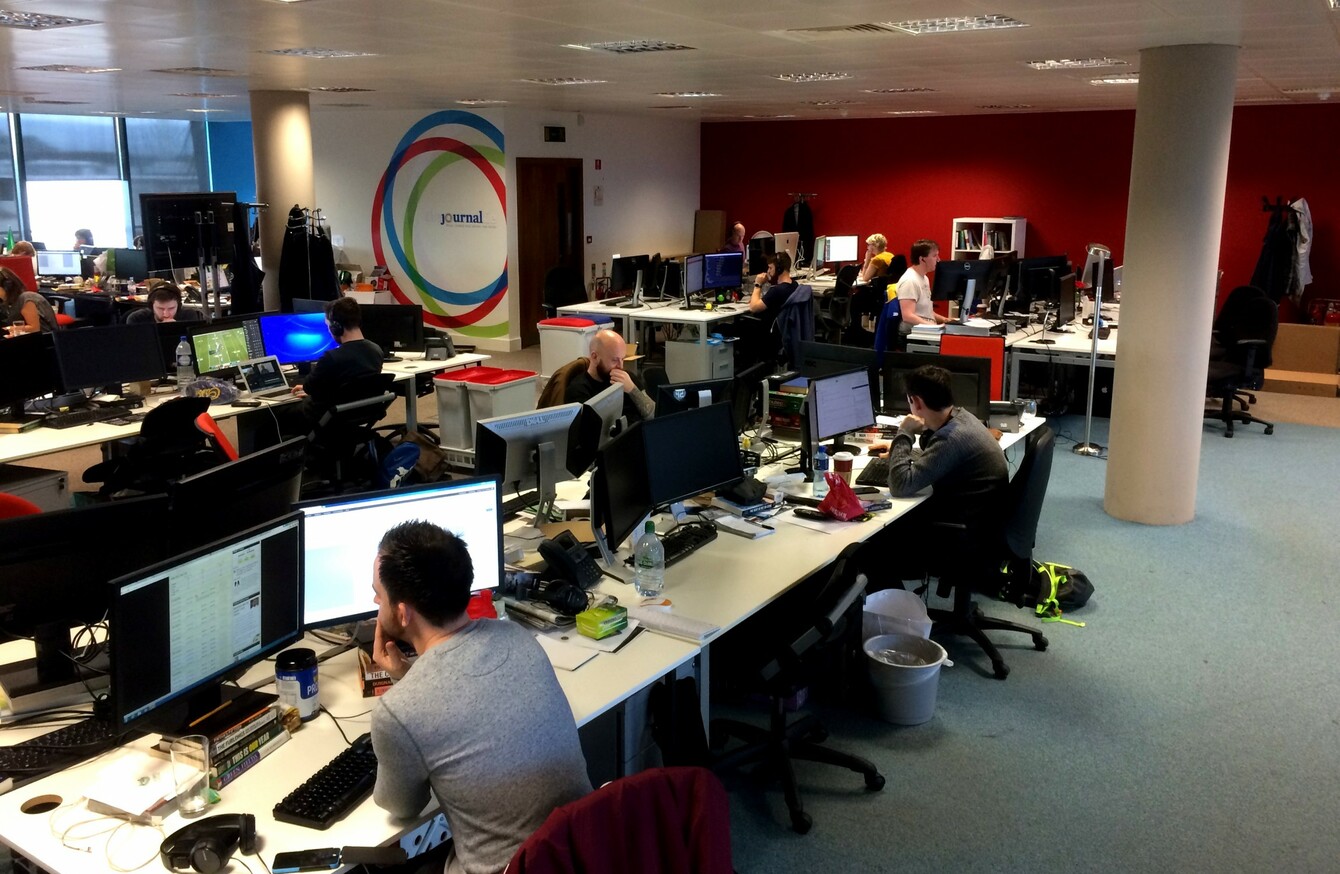 ARE YOU A talented writer and team leader, with an eye for great content and a creative approach to problem-solving?
If the answer is yes, Journal Media is looking for you. Here's the job description:
Head of Copywriting, Journal Media
Journal Media leads the market in bringing native advertising to Ireland. We are now seeking the right candidate to help us build on this further by growing our high-quality offering in a fast-moving marketplace.
This role is a central part of our commercial content team: generating ideas, managing a production pipeline and contributing to native advertising production at every stage of the cycle from conception to delivery.
It is an opportunity for exceptional candidates wanting a place on the front line of the evolving digital media landscape in Ireland.
The key responsibilities of the role are:
Managing our copywriting production: assigning tasks and giving constructive editorial guidance
Generating original content ideas which engage and delight our users; are a native fit with the tone and style of Journal Media publications; and deliver on the needs of clients
Creating great content to deliver on these ideas. This will include writing, reporting, selecting headlines, sourcing images and all other aspects of production.
Crafting pitches to clients which explain in clear and compelling ways why our proposals match both audience and client needs.
The right candidate will:
Be an experienced and talented writer (journalism qualification is an advantage).
Be able to work in a range of tones and themes – from covering serious issues to working on more light-hearted fun features.
Have a deep understanding of the tone and approach of Journal Media publications.
Understand the legal aspects of copyright and defamation.
Be able to work fast and to deadline.
Have a good understanding of current developments in media, social media and marketing.
Be creative, with a strong appreciation of client needs and an ability to think laterally to match these to audience solutions.
Be a team player with a positive attitude and excellent communication skills.
Good visual sense is a must and video experience a bonus.
How to apply:
Please submit a CV and cover letter to jobs@thejournal.ie, outlining why you are interested in the role and what you will bring to it.
You should also include a proposal responding to the commercial brief outlined here (PDF), in no more than 300 words.
The closing date for applications is Tuesday, September 20.