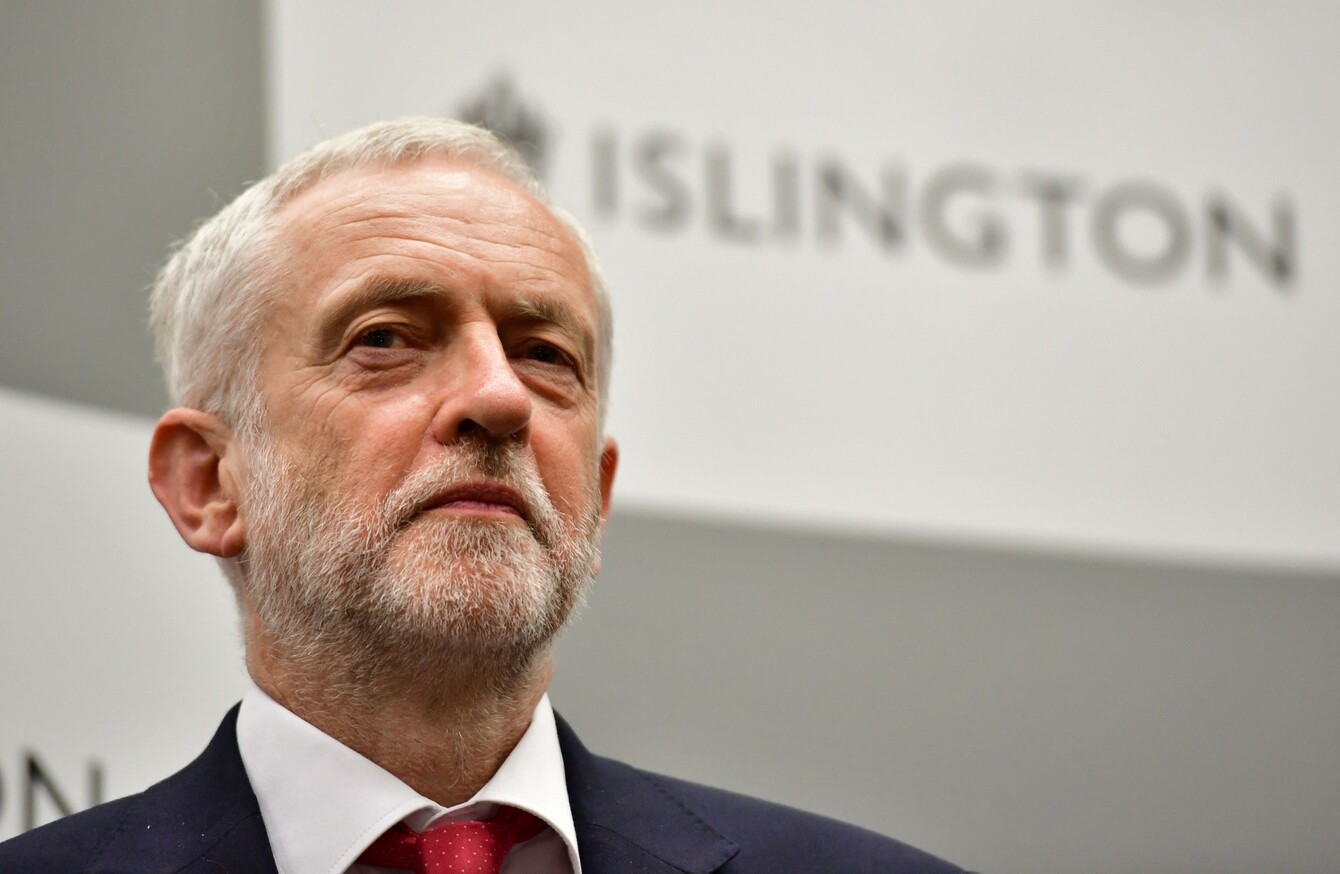 Image: Dominic Lipinski/AP
Image: Dominic Lipinski/AP
BRITISH PRIME MINISTER Theresa May will lose her overall majority in the House of Commons after a disastrous snap election.
May's Conservative Party will fall short of a 326-seat majority and will likely look to Northern Ireland's DUP to make up the numbers.
With just four  seats left to declare, the Conservatives have won 315 seats, meaning they cannot get an overall majority in the 650-seat House of Commons. In the event of a hung parliament, May will attempt to form a government, either as a coalition or a minority government.
If successful, she would survive a motion of confidence and become Prime Minister. If not, she would resign and Jeremy Corbyn would be invited to form a government. If no government can be formed, parliament will be dissolved and another election called.
After being re-elected with an increased majority in the London commuter seat of Maidenhead, May said Britain "needs a period of stability" as it prepares for the complicated process of withdrawing from the European Union.
She said that while the full results had yet to emerge, her party seemed to have won the most seats and "it would be incumbent on us to ensure we have that period of stability".
But opposition leader Jeremy Corbyn, whose Labour party surged from 20 points behind, urged May to quit, saying she had "lost votes, lost support and lost confidence".
Backbench MP Anna Soubry began the in-party calls for May to go, lambasting May's "dreadful" campaign.
"She's a remarkable and very talented woman and she doesn't shy away from difficult decisions, but she now has to obviously consider her position.
"It was a tightly knit group, it was her group that ran this campaign and look where we are, for God's sake.
"This is a very bad moment for the Conservative Party. We have to take stock and our leader needs to stake stock as well."
Corbyn surge
May and the right-leaning tabloids lambasted Cobryn as ill-prepared to face the challenges of terrorism and Brexit, even branding him a threat to the nation.
But Corbyn was able to score unexpected points against May during the bitterly fought campaign, casting her as cold and uncaring on social welfare reforms and reckless on police funding cuts during her tenure as interior minister.
With a confident campaign founded on radical policies, Corbyn confounded his critics and revived Labour's fortunes, and his future is secure. He had reportedly been due to meet with advisers tonight to plan his defence of his leadership. Instead, he went to Labour HQ to plan the next five years as a much stronger opposition party.
"Jeremy Corbyn managed to mobilise his base. He managed to not only enthuse young people and people who hadn't voted before but actually get them to the polling station," said Tim Bale, a professor of politics at the Queen Mary University.

SNP stung, UKIP wiped out
In Scotland, a second independence referendum now looks unlikely after the Scottish National Party lost a string of seats, including that of its former leader Alex Salmond and current deputy leader Angus Robertson, mainly to a regionally-resurgent Conservative Party.
UKIP, whose euroscepticism had helped to force last year's Brexit vote, found themselves without a rudder in this campaign and saw its vote share fall from 11% to 2%.