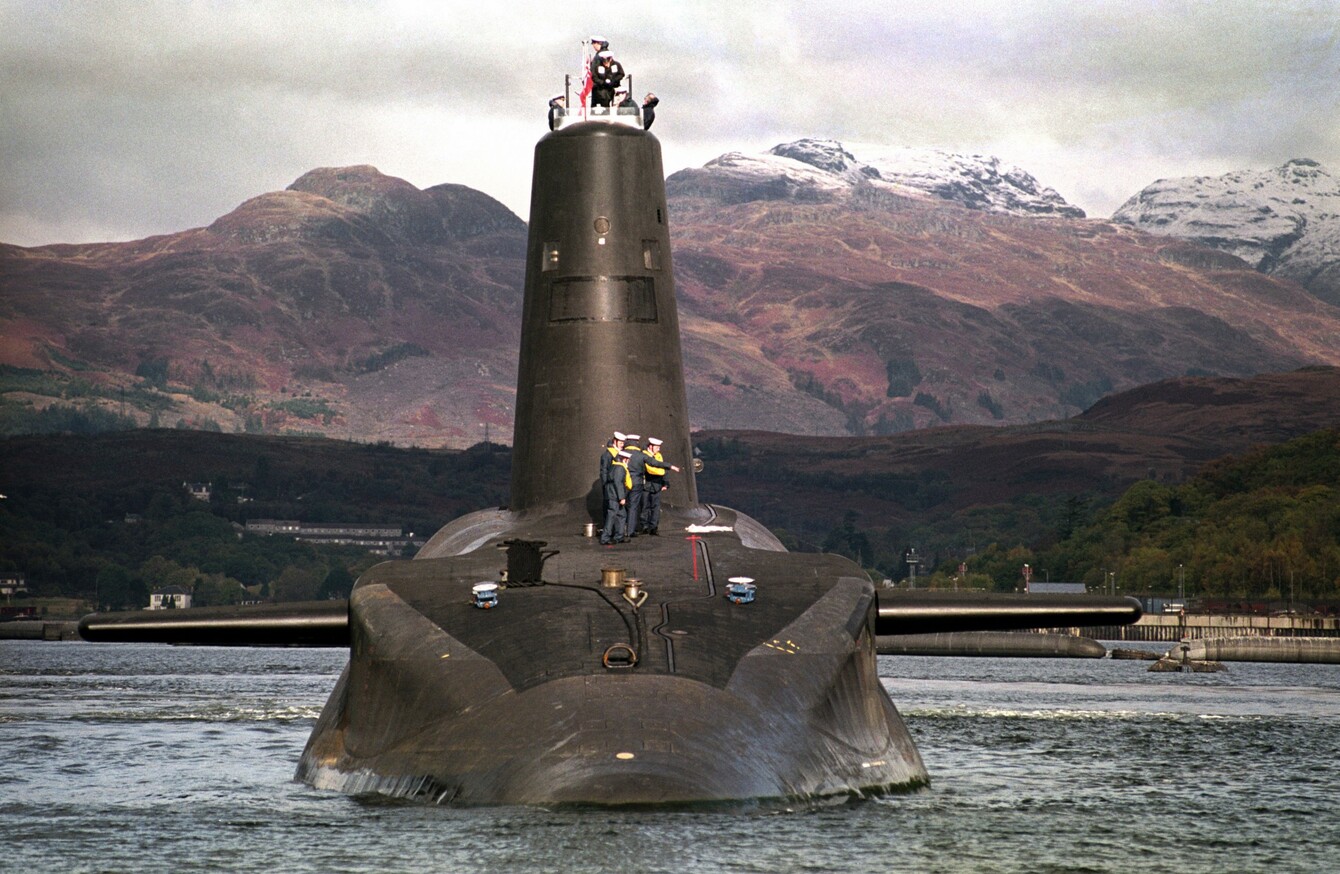 Image: PA Wire/Press Association Images
Image: PA Wire/Press Association Images
Updated 10.52pm 
THE HOUSE OF Commons has voted to renew the UK's Trident nuclear weapons system at a cost of an initial £41 billion (€49 billion).
Tonight's vote was a comfortable win new Prime Minister Theresa May after many of the opposition Labour Party also backed the government's stance.
The end result was 472 votes for the renewal of Trident and 117 against. There were also about 60 abstentions.
The Labour Party's official position was to support the renewal of Trident but party leader Jeremy Corbyn is opposed to this stance. He allowed a free vote on the issue and in the end over 60% of Labour MPs voted to renew the nuclear weapons system.
The Scottish National Party has been staunchly opposed to the system and 54 of their MPs voted against Trident.
In what was a first big test for the new Prime Minister the House of Commons debated on replacing the ageing submarines that carry Britain's nuclear weapons.
Five days after taking office in the wake of the referendum vote to leave the European Union, May used her first speech to the House of Commons as premier to defend the nuclear deterrent as the "ultimate insurance".
Challenge
The division among the Labour Party on the nuclear issue comes as Corbyn now faces another challenger for his job.  
At least two Labour MPs will challenge Corbyn in a contest that formally gets under way this week, after Owen Smith joined Angela Eagle in announcing a bid, with the winner expected to be named in September.
"I will stand in this election and I will do the decent thing and fight Jeremy Corbyn on the issues," Smith told the BBC yesterday.
Smith said he had decided to stand after seeing a "dramatic collapse of faith and confidence in Jeremy" over the last couple of weeks.
Three-quarters of Labour MPs backed a vote of no confidence in Corbyn on 28 June, accusing him of lacklustre leadership in the EU referendum campaign which culminated with many longtime Labour voters in underprivileged areas defying the party line and backing Brexit.
Smith is seen as more of a centrist than Corbyn and less of a "Blairite" than Eagle.

With reporting from Rónán Duffy and AFP