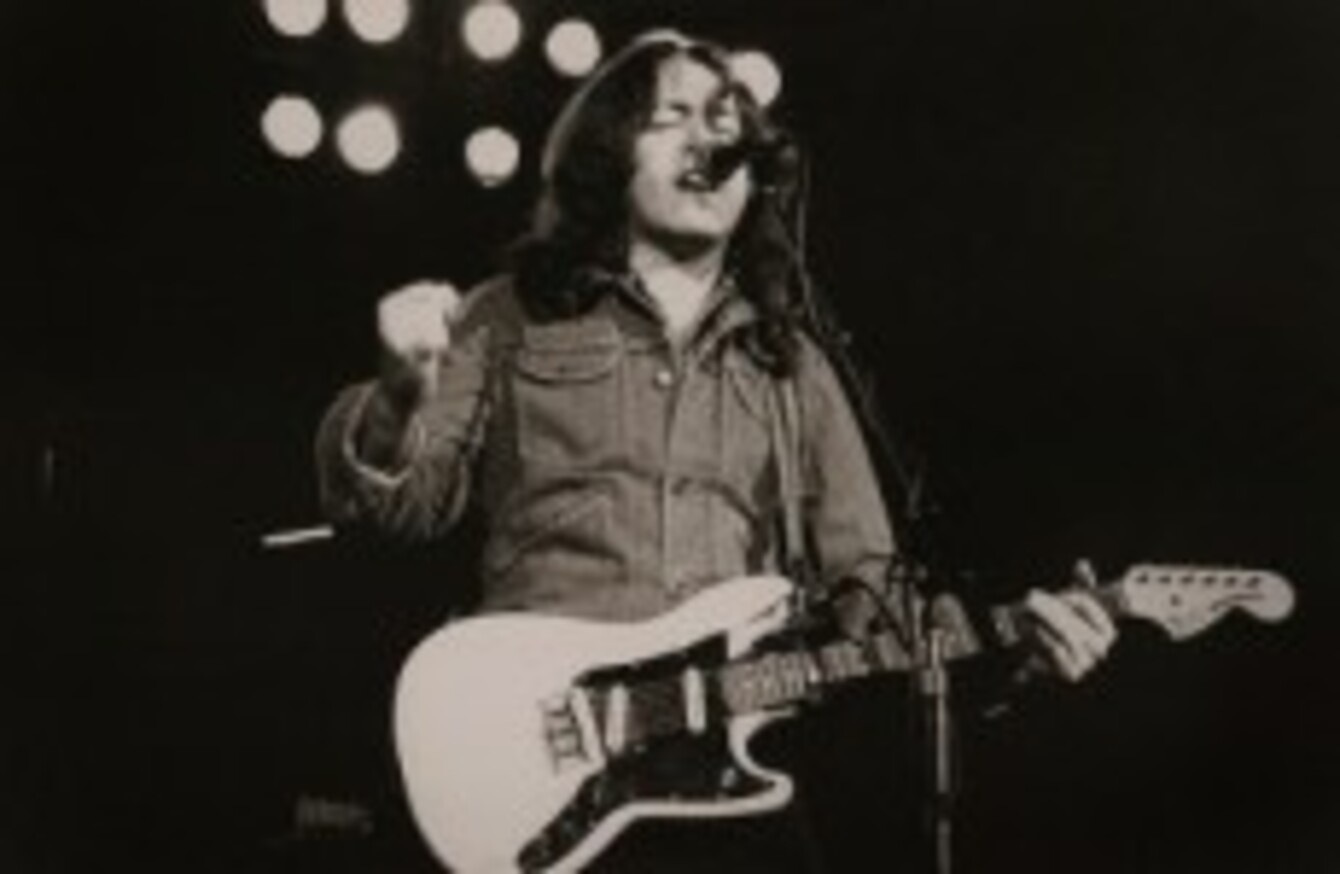 Image: Harry Potts via Creative Commons/Flickr
Image: Harry Potts via Creative Commons/Flickr
OVER 10,000 PEOPLE have signed a petition to rename Cork International Airport after Rory Gallagher.
Gallagher fan Brigitte Lehmann has been campaigning for the renaming of the airport since 2011 but the petition was started in 2006.
She says that "Liverpool has its John Lennon Airport. Cork should have its Rory Gallagher Airport".
Gallagher was born in Donegal but grew up in Cork.
The petition says that Gallagher was "Ireland's first true international rock and roll star and was revered, not only for his supreme musicianship and talent as an entertainer, but also for his integrity as an artist and overwhelming humility as a person."
The Transport Minister Leo Varadkar did reply to Lehmann about the renaming in 2011 but it wasn't all that positive.
He pointed out that "Cork airport is loss making and heavily in debt. My priority is to ensure that the airport survives the recession and that jobs and connectivity is protected.
It is not the practice in the Republic of Ireland to name our airports after people and I don't have any plans to change this.
"Moreover, there are other suggestions including a campaign to name Dublin airport after Sean Lemass or James Joyce and Cork airport after Michael Collins".
He did however have kind words about the musician himself:
Rory Gallagher was a fine musician and artist and the people of Cork are justly proud of his association with the city.
The Ministers comments haven't hindered Brigittes determination as she continues to encourage people to sign the petition:
Despite the fact that Irish Transport Minister Leo Varadkar has no plans to rename Cork Airport, the petition continues. Please sign the petition…it's free! Rory deserves this!!!