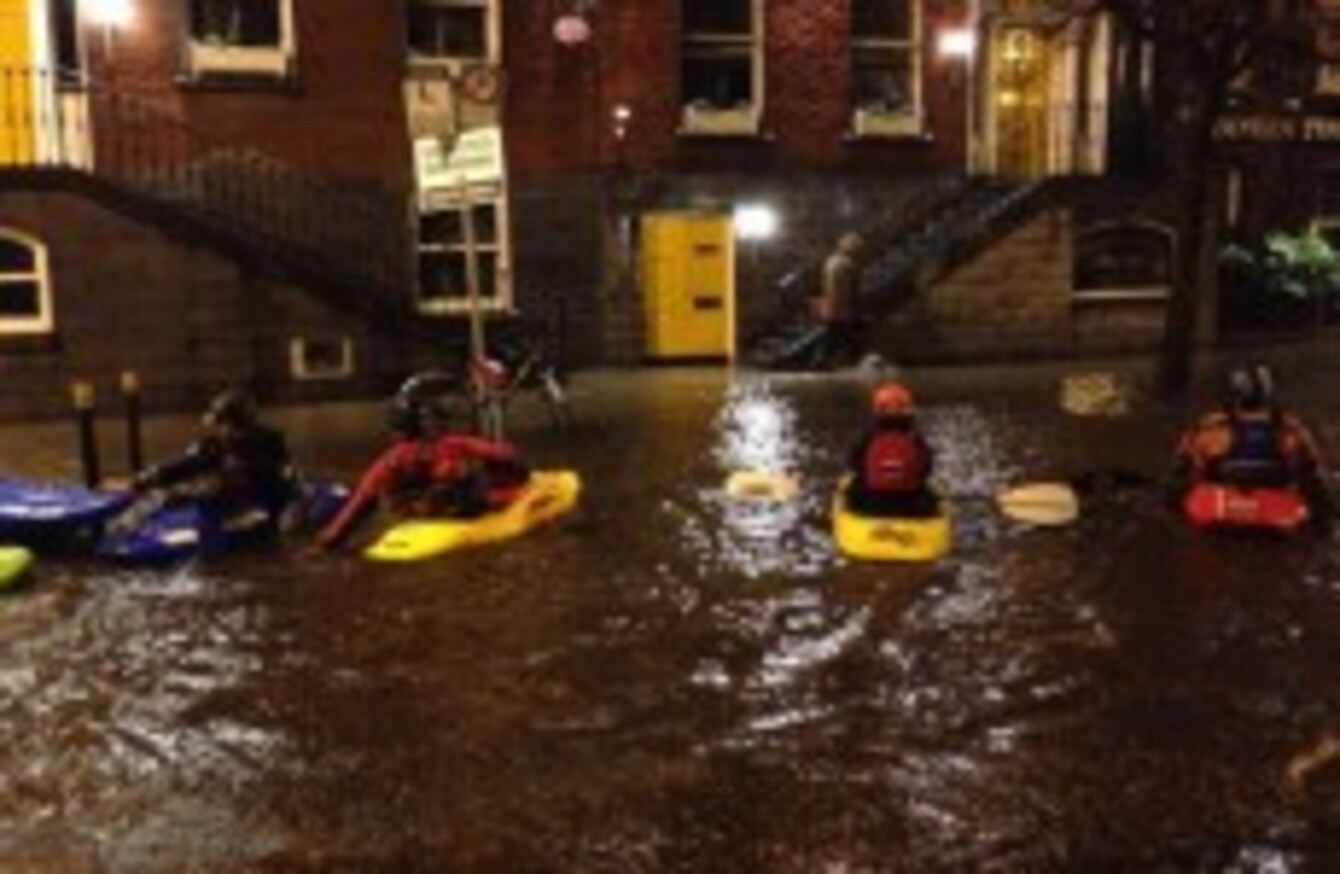 Canoeists on the South Mall, Cork.
Image: Paloma Kreischer
Canoeists on the South Mall, Cork.
Image: Paloma Kreischer
NEW FLOOD DEFENCES are planned for Cork City and initial designs are now open for the public to study at Cork City Hall.
The project is currently in the development stage and will examine the options available for the improvement of flood defences along the River Lee to Cork Harbour adjacent to Pairc Ui Chaoimh.
Tributaries prone to flooding in areas such as Blackpool and Ballyvolane are also to be studied with the plan expected to be completed by March 2015.
A range of different measures are being considered with the construction of additional flood defences and the implementation of new flood warning systems among them.
The final plans will displayed publicly for at least four weeks and a tender process is slated for November 2015 with construction beginning immediately after a winner is selected.
One of the primary challenges in the project is an Environmental Impact Assessment to identify the potential effects of the areas may be impacted by the new flood alleviation measures.
An Exhibition Report, including all observations received from the public will be sent to the Minister for Public Expenditure and Reform before formal approval.
Cork City was among one of the worst effected areas at the beginning of this year when heavy rains and high tides cause havoc nationwide.
The preferred plans will be on display until next Tuesday 5 August and representatives from the Office of Public Works design team will be in attendance at Cork City Hall today from 2pm to 9pm to answer questions about the project.