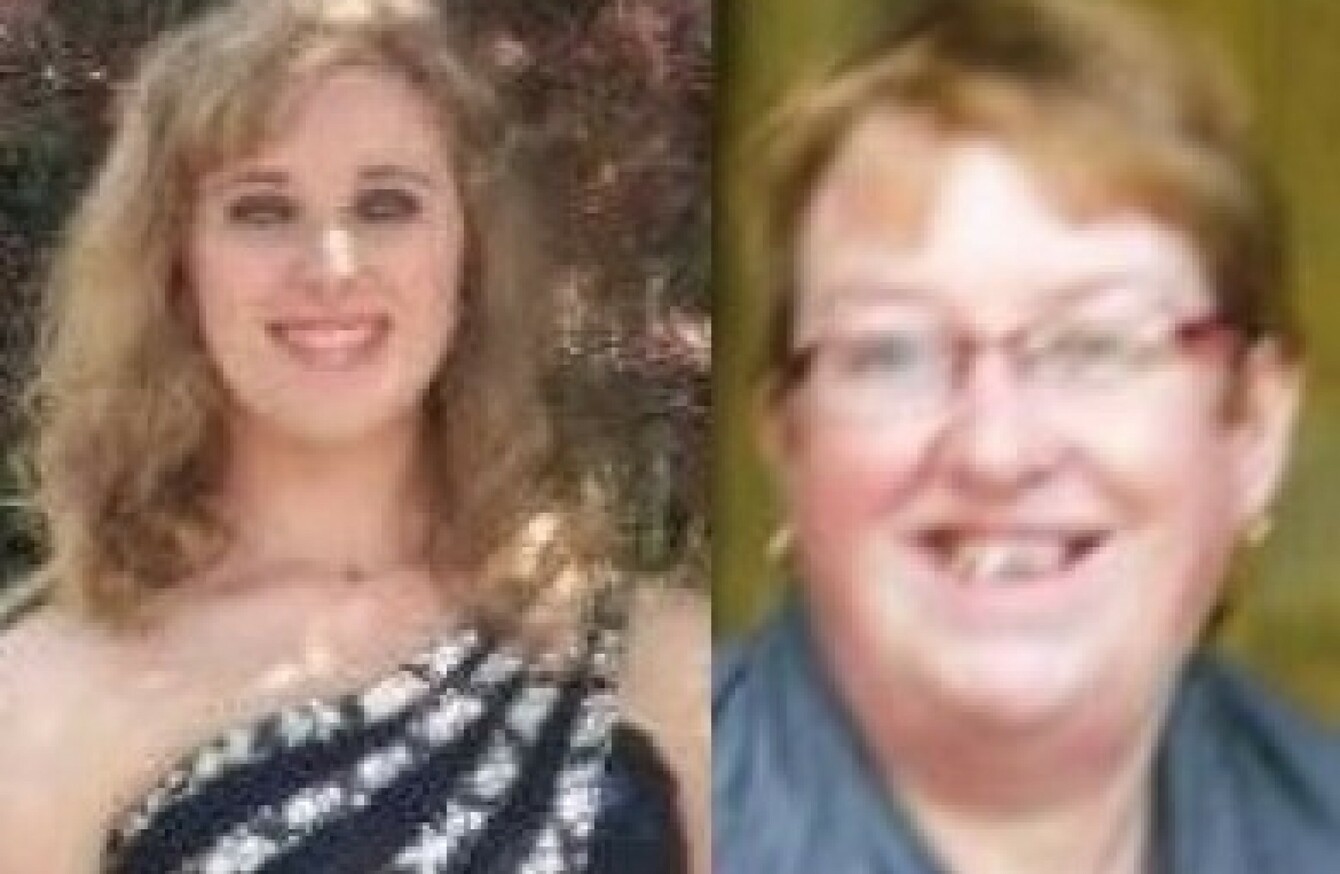 Louise and her mother Geraldine.
Image: Rip.ie
Louise and her mother Geraldine.
Image: Rip.ie
THE HUSBAND AND father of two women who died after a car crash before Christmas last year has called on the government to make it an offence for someone to lend their car to an unaccompanied learner driver.
Noel Clancy lost his wife Geraldine (58) and his daughter Louise (22) when they drowned in a flooded field after their car was struck by another vehicle and flipped over on 22 December 2015.
RTÉ reports that Susan Gleeson pleaded guilty to dangerous driving causing death and was given a suspended three-year suspended sentence. The 21-year-old had been driving the other car.
Noel Clancy came upon the scene of the crash near their home in Kilworth initially not knowing his wife and daughter were inside the stricken vehicle.
Speaking today outside Cork Circuit Criminal court, Clancy told reporters that his family are serving a "life sentence".
"Regardless of the sentence that was handed down to the defendant, Geraldine and Louise are dead and are in their graves for all eternity. We miss them greatly and we are serving sentence a life sentence without them," he said.
He went on to say that he wants tougher laws on lending cars to learner drivers:
I am calling on the Minister for Transport to implement legislation so that allowing one's car to be driven by an unaccompanied learner driver is an offence. And would make the car owner and driver equally accountable in law.