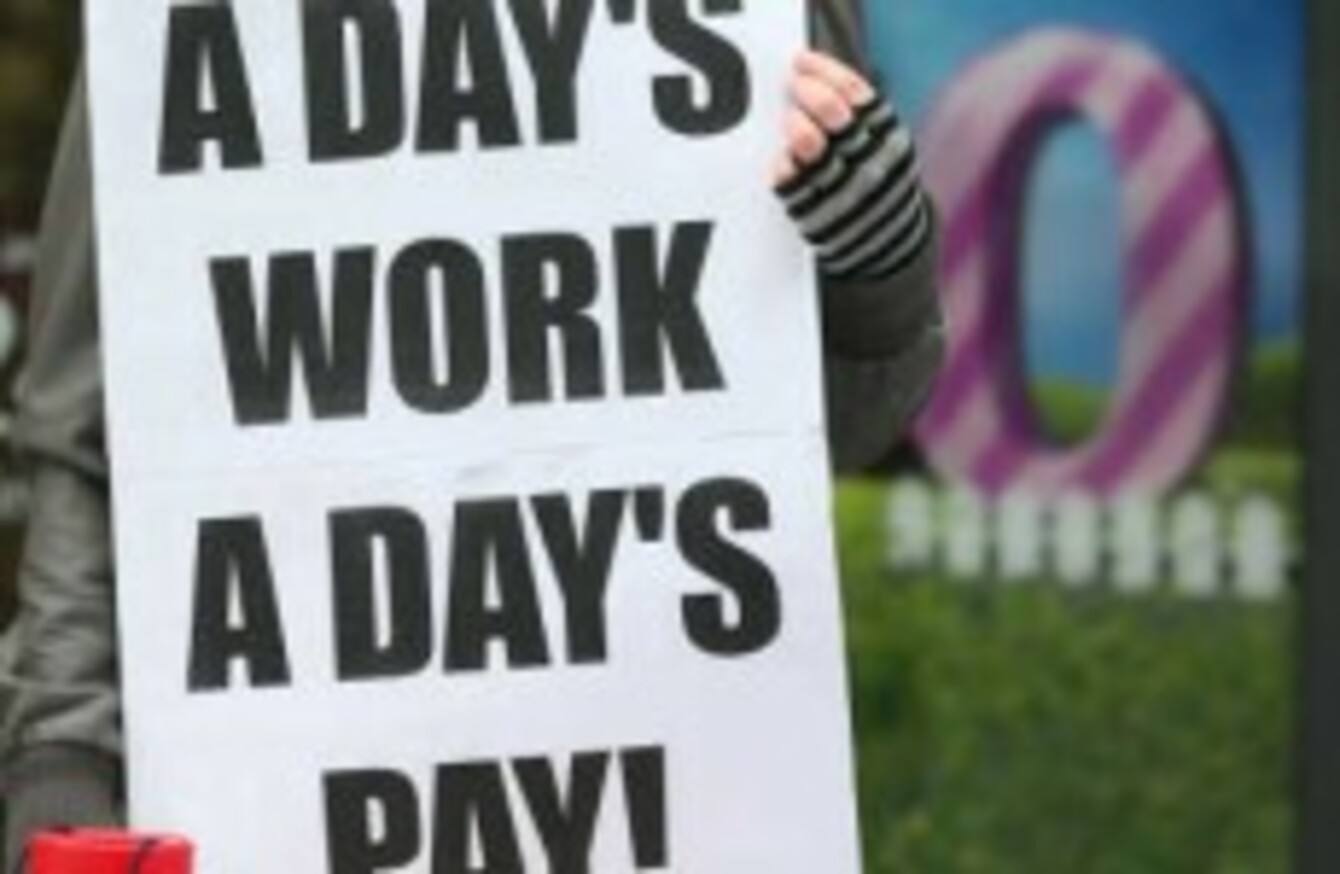 Image: Laura Hutton/Photocall
Image: Laura Hutton/Photocall
Updated 11/09 10.50 am 
CORK COUNTY COUNCIL may stop using the JobBridge and Gateway schemes to recruit interns.
This would make it one of the first local authorities in the country to opt out of using the scheme.
The schemes have faced opposition as a Government-imposed recruitment embargo means that those taken on by local authorities have no prospect of employment once they complete their placements.
It is hoped that the motion will put pressure on the Government to lift the public-sector recruitment embargo.
The vote is expected to pass, with Sinn Féin and Labour councillors predicted to back the motion, and a number of independents undecided. Fianna Fáil is also thought to be broadly in support but has yet to decide a party line.
A motion will be tabled by Sinn Féin councillor Kieran McCarthy. Speaking to TheJournal.ie McCarthy said:
If you are looking at the point of view of the local authorities, they are abusing the system. They cannot offer anyone a job at the end of it and have no problem accepting cheap labour.
"The big question here is not how much it is going to cost – it is the right of people to get full paying jobs anyways. If we get this motion passed it could force the Government to lift the embargo on recruitment."
Speaking to TheJournal.ie about the motion, Fianna Fáil councillor Frank O'Flynn said that:
It is a good scheme in one way but in terms of future prospects and the wages they are getting it isn't so good - staff should be taken on full time at the end of it.
Speaking to TheJournal.ie, Sinn Féin councillor Michael Murphy said "I think it is a crazy set up. There is an embargo so there isn't a chance that [employment] will happen".
On the possibility that a decision by the council would send a message nationally Murphy said:
That is what we are hoping will happen. It might open a few peoples eyes.
In reaction to the proposed motion by Cork County Council, Minister of State at the Department of Social Protection Kevin Humphreys TD, said: "I would… strongly urge the members of Cork County Council to consider the benefits of the employment support schemes for jobseekers before they vote on any motion to discontinue the schemes…  Let us avail of and support these opportunities, not knock them."
A similar motion was passed earlier in the year in Cork City Council. However, placements still remain available with the local authority, as advertised on their website.
First published 10/09 at 18.16pm