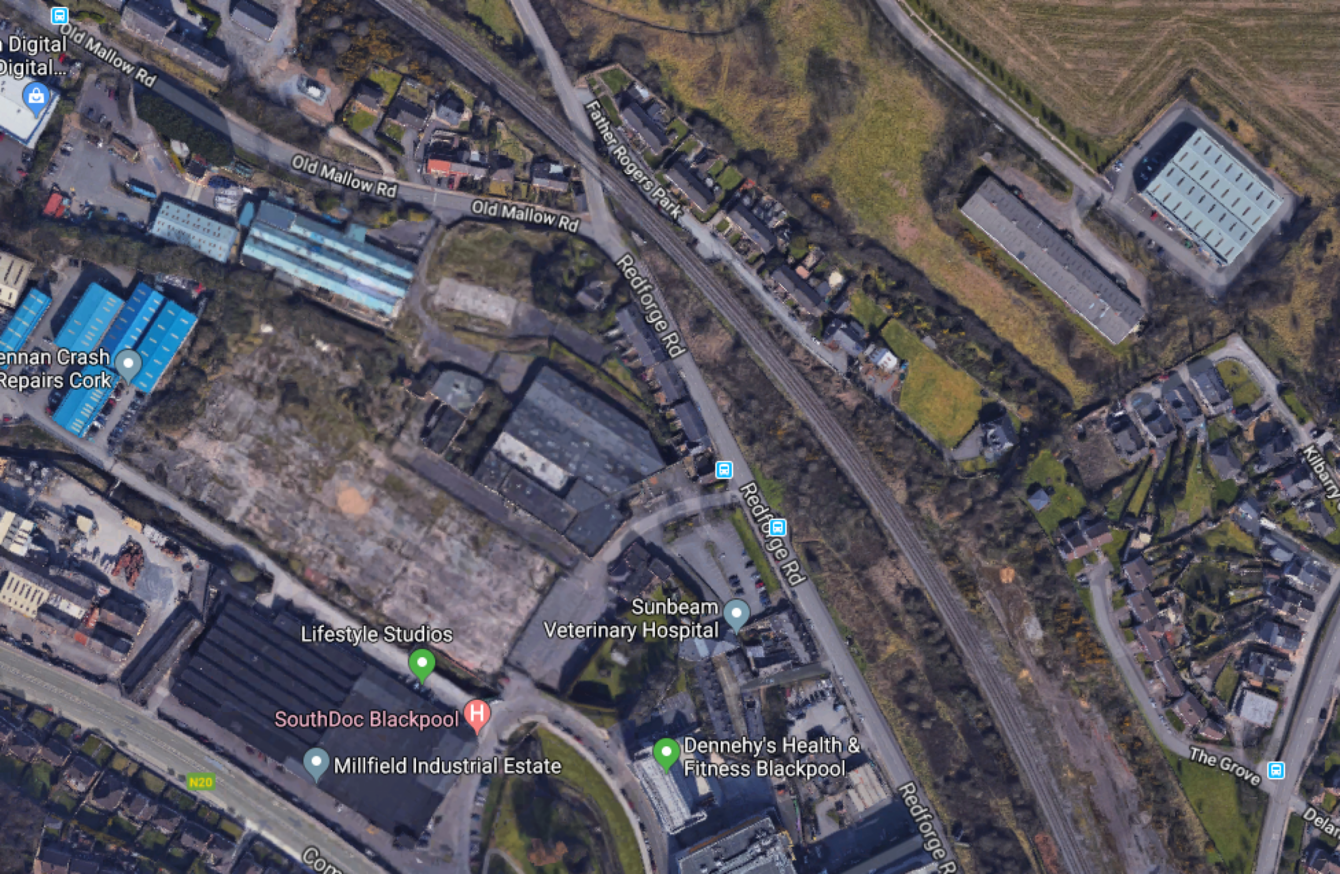 The Sunbeam site.
Image: Google Maps
The Sunbeam site.
Image: Google Maps
A VETERINARY HOSPITAL has lodged an appeal against the building of a massive housing plan on Cork's northside.
Before Christmas, Cork City Council granted permission to HRP Construction to demolish the former industrial buildings at the Sunbeam factory site in Blackpool and build 81 homes.
The decision follows years of speculation and plans for the site, which was gutted by fire in 2003.
Previous applications had planned retail units and a 183-room hotel. The current plan consists of 25 two-bedroom apartments, 25 three-bedroom duplex apartments, six one-bedroom apartments, six two-bed duplexes, five two bed townhouses and 13 three-bed townhouses.
The proposed development also includes the provision of a local community centre with a two-bed apartment overhead.
However, the new plan has drawn objections from some locals.
Source: Eamon Pearse/YouTube
In a lengthy appeal filed on 5 January, the owners of the nearby Sunbeam Veterinary Hospital (SVH) outline their objections to the plan. The appeal was sent by An Bord Pleanala to Cork City Council last month.
The SVH appeal, compiled by a consulting engineer, says that the plan contradicts the Cork City Development Plan, the Blackpool Local Area Plan and the National Spatial Strategy.
It warns that the plan would represent "over intensification" of the site. It adds that the application doesn't pay adequate consideration to the veterinary hospital, which has operated beside the site since 2004. It says that the hospital hasn't been provided adequate parking in the plan and "did not ask for this development and should not have the imposition of inadequate access and parking".
Source: fdeanpop/YouTube
The appeal goes on outline concerns about traffic, a lack of footpaths and sustainability.
"I would ask the Board to consider the foregoing and to either refuse to grant permission or condition alterations to plan to provide a sustainable and integrated development incorporating safety and adequate parking for such a mixed-use development."
Fianna Fáil councillor John Sheehan, who lives near the site, says that he is in favour of the plan, if it is done correctly.
"We need more housing and the plan has a lot of what is needed. It's a huge site and there's a lot of developments going to happen. There is due to be 1,600 houses built in the area in the next few years. If it's done sensibly, it would be good. But if they all came on stream at once, you'd be worried.
"It would be huge for the area, which has suffered from deprivation in recent years."
The site was home to the Sunbeam Wolsey factory from the 1920s. The factory would be one of Cork's largest employers for decades before the site was gutted by fire in 2003.