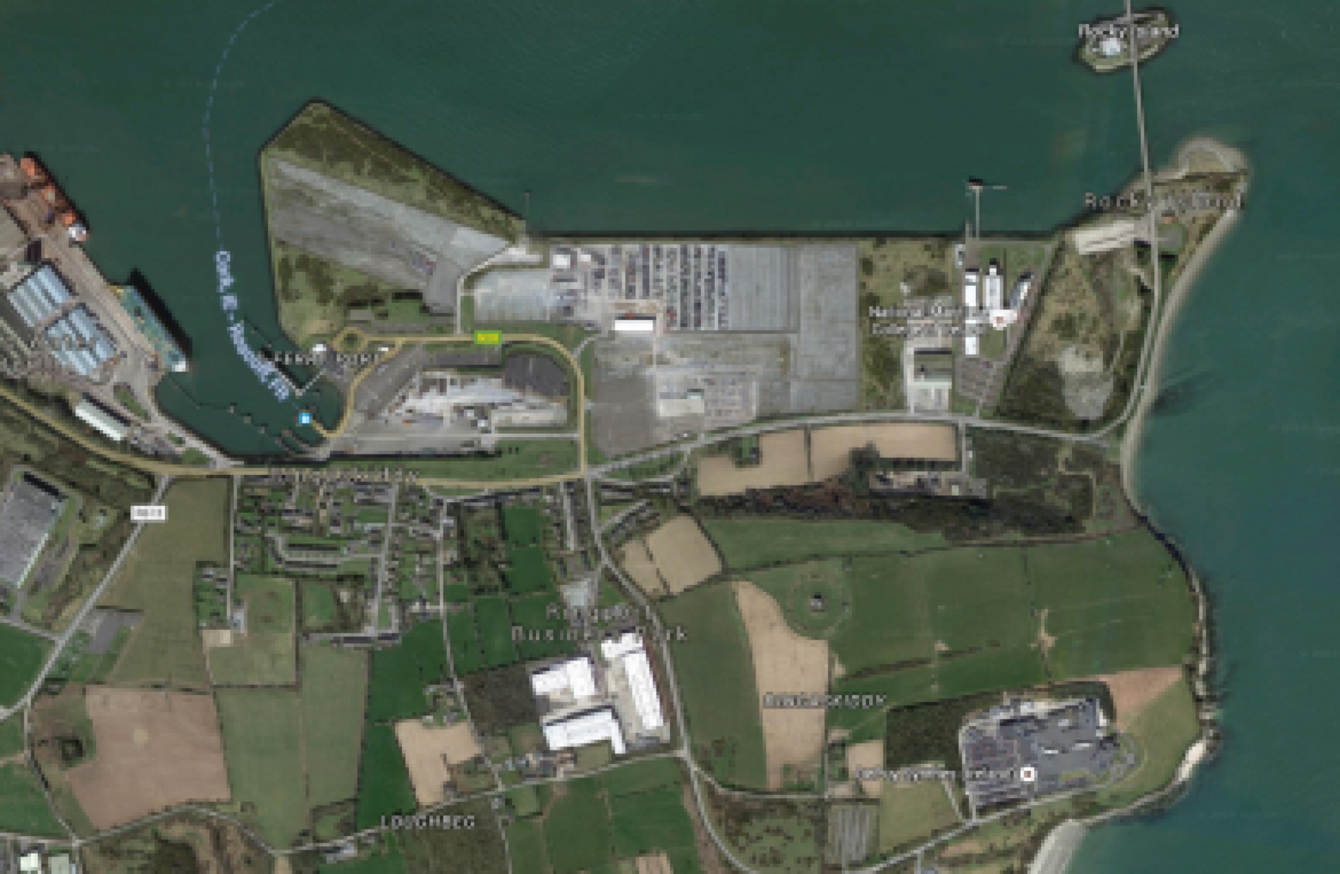 The Ringaskiddy Harbour
Image: Google Maps
The Ringaskiddy Harbour
Image: Google Maps
AN BORD PLEANALA has deferred a decision on a €160 million incinerator at Ringaskiddy in Cork for a tenth time.
A decision, originally due by July 2016, was due tomorrow, but has been deferred again.
An Bord Pleanala says a decision will be made within three months.
The 17-year plan to put an incinerator at the Indaver site in Ringaskiddy has been met with resistance from the community, local politicians and members of PDFORRA, the Defence Forces members' representative body.
An application to build the plant was rejected by An Bord Pleanala in 2011 on the grounds that the plan did not adequately plan for flooding or coastal erosion.
Previous hearings took place in 2003 and 2009, and inspectors at both recommended refusal for the project, with the 2009 Inspector's recommendation being carried by the Bord, and a planning refusal issued in 2011.
Chase, the local body which has campaigned against the plan, says that a refusal must be issued. Its chairperson Mary O'Leary said:
"While we are prepared to wait for that outcome, we believe that decision could have been delivered immediately after the 2016 hearing in time to meet statutory obligations and the July 2016 deadline.
"This community engaged in full and in good faith in a process that presented us with brutally incorrect dioxin figures which, if Bord Pleanala is competent, must have been known to them. The Bord needs to understand how very hard it is for our community to maintain faith in this process."
Chase says that the site is no longer zoned for industrial use, having been rezoned for educational purposes by Cork County Council in Local Area Plans agreed in July 2017.
Indaver says that the plan is in line with national, local and regional waste plans.