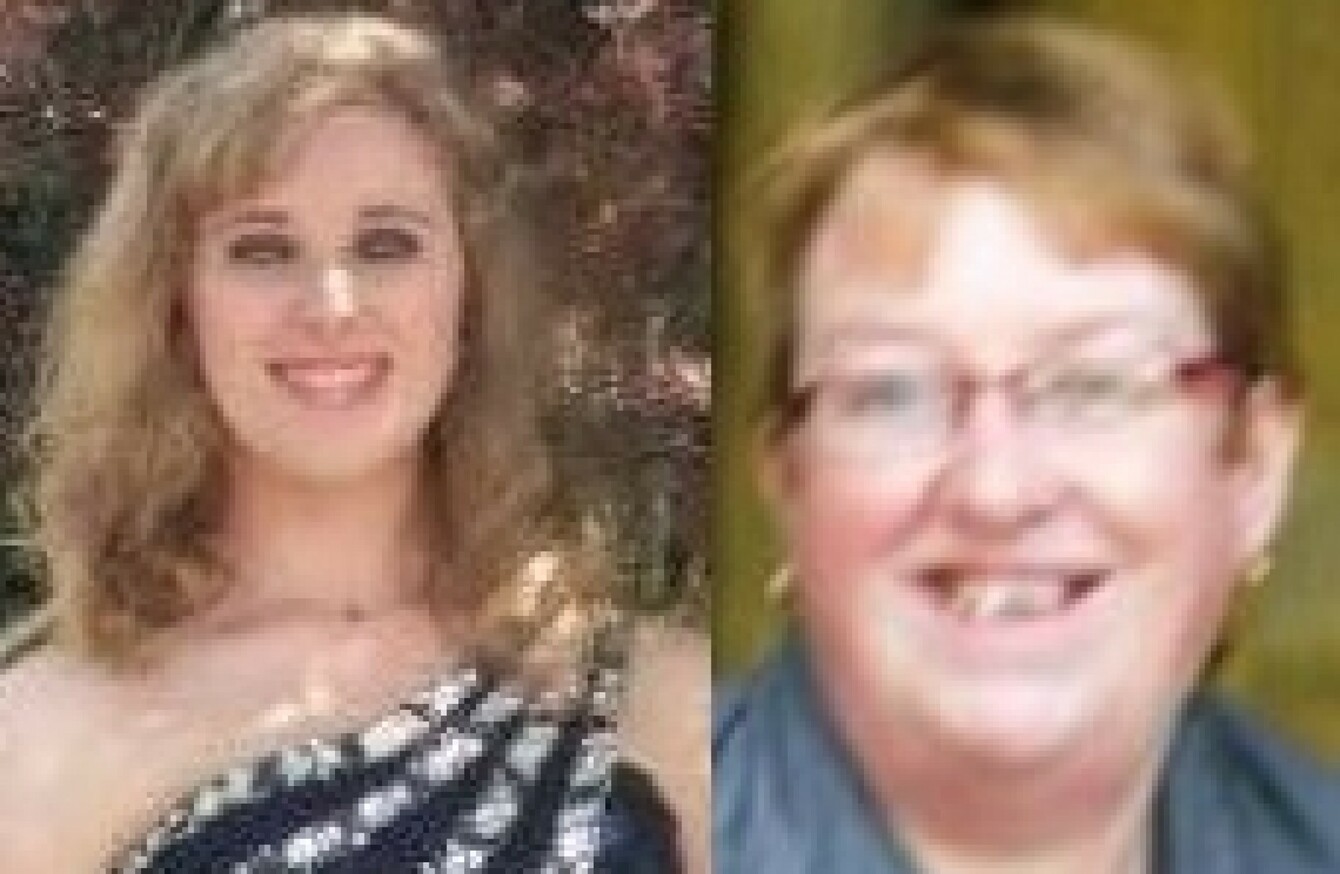 Louise (22) and her mother Geraldine (58).
Image: Rip.ie
Louise (22) and her mother Geraldine (58).
Image: Rip.ie
THE PARISH PRIEST of the mother and daughter who died in yesterday's crash in Cork has said that the community is living in a "nightmare" following the tragedy.
Geraldine Clancy and her daughter Louise were driving home near Kilworth in north Cork when their car collided with another car and overturned into the overflowing River Blackwater near their house.
Tragically, they both died.
Speaking on RTÉ's Morning Ireland, Fr. Donal Leahy described being called to the scene yesterday.
I went to the scene and, as I was approaching it, I knew one of the gardaí there. I said, 'Peter who are these people?' And when he told me I was devastated because I knew them so well.
As well as being motherto Louise, Geraldine had two other children, Declan and Fiona.
Her husband Noel was also at the scene of the crash and was devastated according to the parish priest.
I went there to give them the last rites and pray for them and anoint them. And also of course there was Noel her husband who, as you know was in shock, deep shock, he could not believe that it was his daughter and wife.
"I didn't sleep very well last night thinking about that family," he added.
I woke up and it was like waking from a nightmare, but it really happened and it will never go away. And for Christmas, for this family, and for all involved it's just unreal.
During the accident, the car they were travelling in landed in a spot that was flooded near the river. Leahy explains that it would not usually be full of water:
There wouldn't be water there normally at all but because of the very heavy weather, the heavy rain in recent times there was a big pool there and the car overturned and they weren't able to get them out in time.
The driver of the other car wasn't seriously injured and Leahy says he also comforted her at the scene.
"We really have to remember too, because in every accident there is another side as well as the fatalities. And in this case I knew and consoled and comforted the young lady as well afterwards."
Fr. Leahy says the tragedy is especially difficult because of the time of year and explained that there will be prayers for the two deceased on Christmas Eve before a removal mass on St. Stephen's Day.