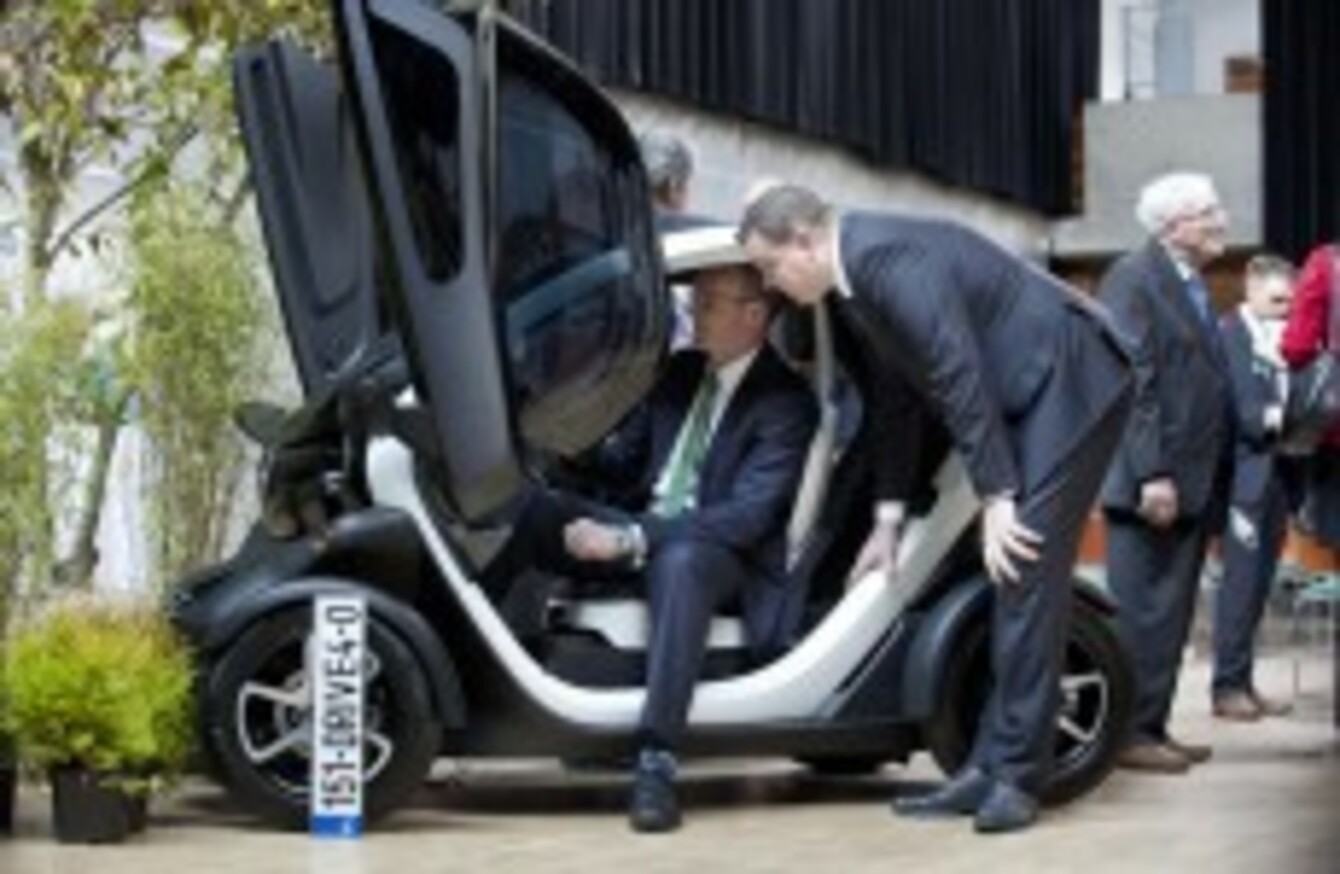 Image: Clare Keogh/Deirdre Connolly/ Cameo
Image: Clare Keogh/Deirdre Connolly/ Cameo
PARKING, HIGH TAX bills, fluctuating petrol costs… All headaches for drivers across the country.
So, if electric cars offer solutions to these problems, why aren't we all driving them?
A new campaign has been launched with an aim get more people – and businesses – to use go electric.
The Drive4Zero initiative is being piloted in Cork and will give a number of incentives to those using electric cars.
As part of the project, the Minister for Agriculture, Food and the Marine, Simon Coveney hopes to double the number of electric cars on Irish roads.
The manufacturers supporting the initiative include Nissan, Renault, Mitsubishi Motors and BMW. These brands will be providing 75 cars available for test drives and trialing around the Cork area.
Incentives
Those thinking of getting an e-car would see a number of benefits through the scheme. Those who decide to participate won't have any fuel, parking or toll costs, as well as 0% finance.
E-car users can avail of lower rates of Road Tax and insurance.
Also included in the initiative is an offer from the Sustainable Energy Authority of Ireland of a €5,000 reduction for everyone who purchases an e-car.
More incentives are expected to be announced in the coming months.
In Cork, where the initiative is being piloted, there are over 50 free e-car parking spaces being provided by Cork City Council.
Launch
Speaking at the launch yesterday, Minister Coveney, said:
By bringing together all the relevant parties, we have been able to create a really special initiative that promotes electric car adoption and the significant benefits thereof.
"This is an ambitious project, but one that can yield enormous returns for our environment and energy management while delivering real cost efficiencies and benefits for e-car drivers," said Coveney.
As part of the initiative the ESB are hoping to double the number of charge points in the Cork area.
It all sounds so great, why are they not everywhere? 
While these mark advancement for the vehicles in Ireland – there has been criticism relating to the performance and the practicality of using them.
Despite the initiative – there are still only 650 electric cars in Ireland. Efforts to put in place infrastructure have not been followed by a public uptake. There are currently five times more charging points in Ireland than electric cars.
A Norweigan study in 2012 suggested that electric cars could potentially be worse for the environment than ordinary vehicles. It went against certain assumptions about the vehicles and pointed to a 'toxicity' involved in their manufacturing.