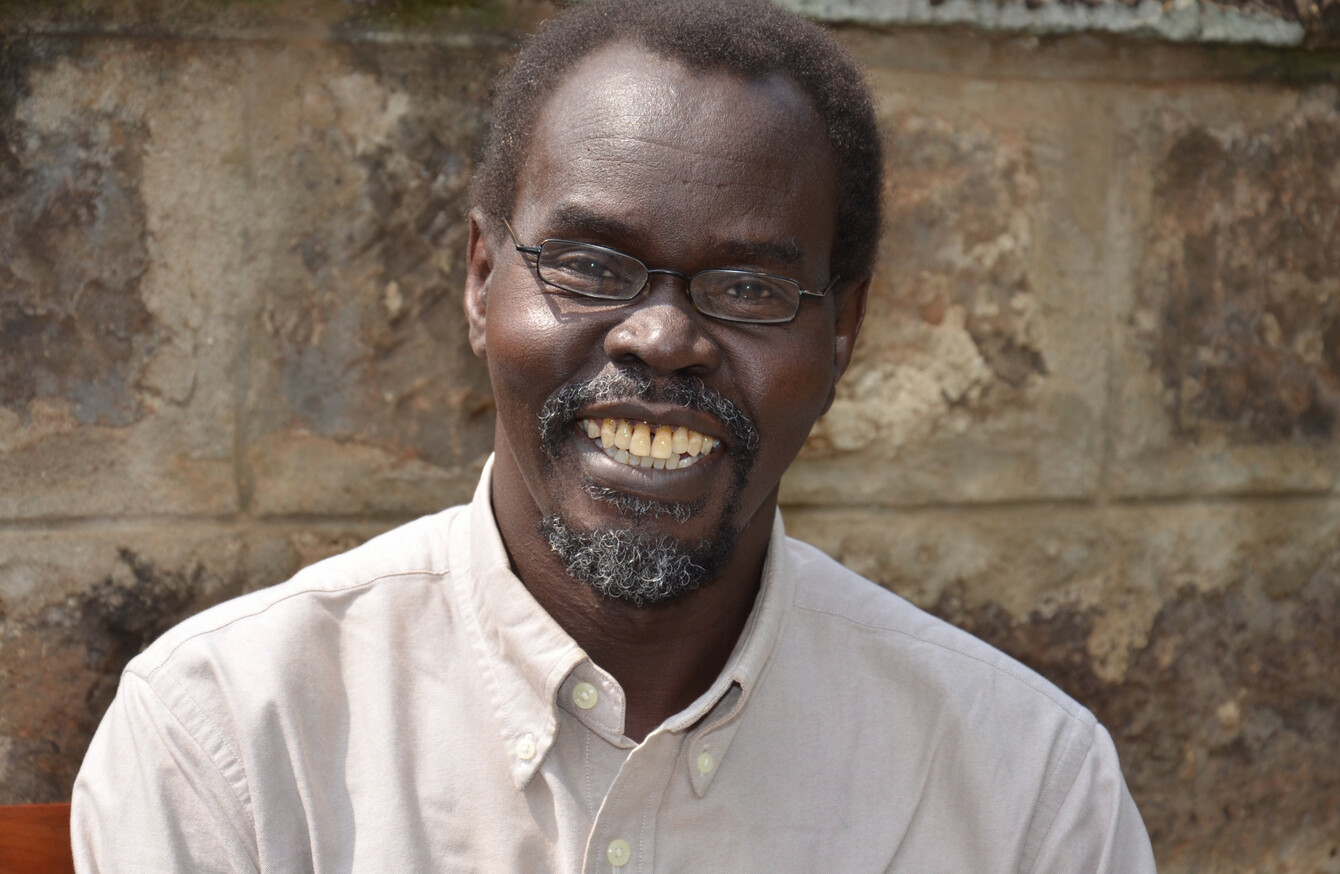 Father Victor-Luke Odhiambo had studied in Dublin
Image: Irish Jesuit Missions
Father Victor-Luke Odhiambo had studied in Dublin
Image: Irish Jesuit Missions
A CORK PRIEST serving on mission in South Sudan has described in chilling detail how a Jesuit friend and colleague was murdered by gunmen in country last week.
Kenyan native, Fr Victor-Luke Odhiambo, who had studied in Dublin, was shot dead in his compound last Thursday.
Fr Odhiambo was killed by unknown assailants in the St Peter Claver Jesuit community at 2am, stated the Irish Jesuit Missions.
On the night of 14 November, Fr Odhiambo was in the living room watching television when the assailants broke into the house and shot him dead.
There were four other Jesuit companions in the house who had already retired to bed at the time. When they heard commotion and gun shots ring out in the house, the other companions raised alarm. The assailants fled, but they had already killed Fr Odhiambo.
Security personnel responded to the alarm, and secured the residence. 
Fr Victor-Luke Odhiambo was born on 20 January 1956. He entered the Society of Jesus on 4 July 1978, was ordained to the Priesthood on 22 August 1987, and made final vows on 30 May 1993. 
He was Principal of the Mazzolari Teacher's College and a former headmaster in Jesuit schools. He had strong links to Ireland, having studied philosophy in Milltown Park, Dublin, from 1980-1982.
Fr Luke's compound is situated about 600km from Maban, where Cork priest Fr Tony O'Riordan is Director of the Jesuit Refugee Services (JRS).
The gunmen "showed little mercy", said O'Riordan, speaking from Maban.
"Fr Luke was unwinding after a long day" when he was "shot dead", added O'Riordan, a native of Kilmichael.
"The motive behind the killing is unknown nor are the killers known," he said.
South Sudan is in the grip of a five-year bloody civil war and famine.
Hundreds of thousands of refugees who have fled the conflict live in camps in Maban, the most northern tip of the country.
"We are all very saddened by this violent and senseless death of a friend and dedicated member of our team in South Sudan," he said.
"We are a small team of Jesuits here in South Sudan, so it affects us all…but most especially those of his community who were in the house and heard the shots that killed him."
O'Riordan said Fr Luke had been "very committed" to his missionary work.
O'Riordan's compound in Maban was attacked last August by a violent mob.
O'Riordan continues to "pray for peace".
He said he hoped Luke's killing "can be one of the last violent and senseless deaths in a country where thousands have died in five years of war."
The Irish Jesuit Missions stated Fr Luke "gave his life and blood in the service of education and peace".
Despite the bloodshed in Cueibet, Maban is presently "calm", O'Riordan said.
"I am safe and well," he added.
The attack on his compound forced the Jesuit Refugee Service (JRS) to suspend all but critical activities to safeguard its staff.
A violent mob including gunmen stormed the area and burned down a language learning centre.
A programme of rebuilding the centre is continuing.
At the time, around 500 humanitarian workers, were evacuated, however Fr O'Riordan has remained to continue to help provide education and steer humanitarian aid towards the refugee camps.