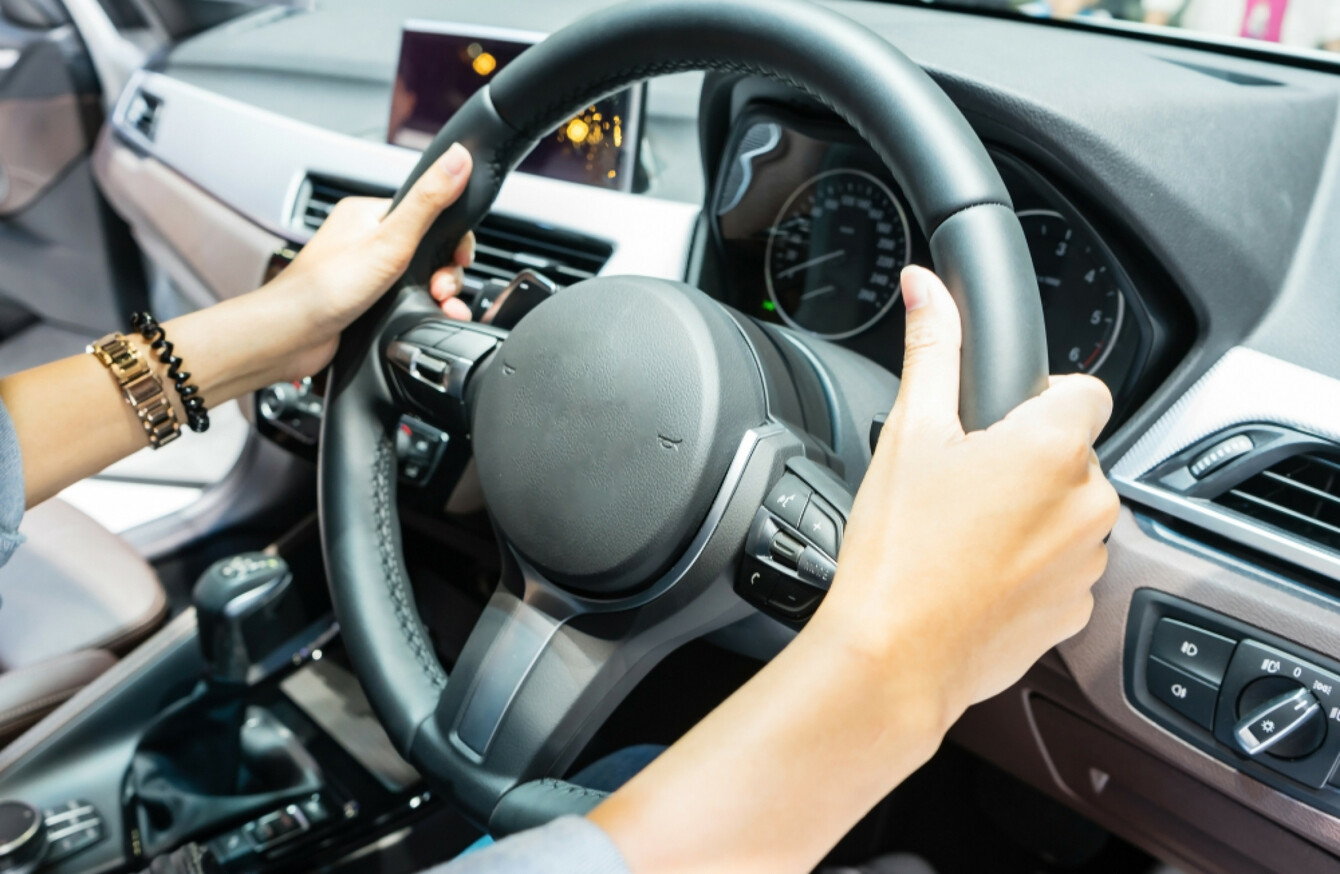 Image: Shutterstock/NavinTar
Image: Shutterstock/NavinTar
FOR YEARS WE'VE all been told that the way to hold a steering wheel is at 'ten and two'. That is, you picture the steering wheel as a clock face and you place your left hand where the number ten would be and you place your right hand where the two would be.
But times have changed. Cars are different. Steering wheels are different. Hands are diff… ok, maybe not, but what is different is the correct position for hands on the wheel. Nowadays, 'nine and three' is the new 'ten and two'.
Yup, that's right. You move both hands down the wheel until your left is at the 'nine' position and the right is at the 'three' position.
Placing your hands on the wheel at the nine and three position is far safer as you do not obstruct the driver's airbag. This position also gives you more control when steering making maneuvering the car easier, which makes you look like a parking pro.
It's also important that you places your thumbs along the rim or the wheel and not looped around the wheel. Again, this is safer for you if the airbag deploys or you are in an accident.
Another top tip is to place your wrists on the top of the steering wheel and if your shoulders move away from the seat back then you need to adjust the seat and steering wheel so that you can comfortably rest your wrists on the top of the wheel and still have your shoulders against the back of the seat.
Most steering wheels nowadays have at least rake adjustment and most have reach and rake. Rake adjustment means you can lift the steering wheel up and down, higher and lower – for examples you may need to move the wheel higher if you have long legs. Lucky you.
Reach adjustment means the steering wheel can be moved towards you and away from you. It helps you reach the wheel better, for example if you have short arms like me.
The adjustment can be done very easily as most cars have a lever on the steering column below the wheel. Other more fancy-pants cars can be done electronically with a small joystick switch.
If you have never adjusted your steering wheel now is the time to do it as it makes such a difference to your driving position, safety and the control you have over the vehicle.